How Inter sold Ibrahimovic to Barca and won the treble in the same season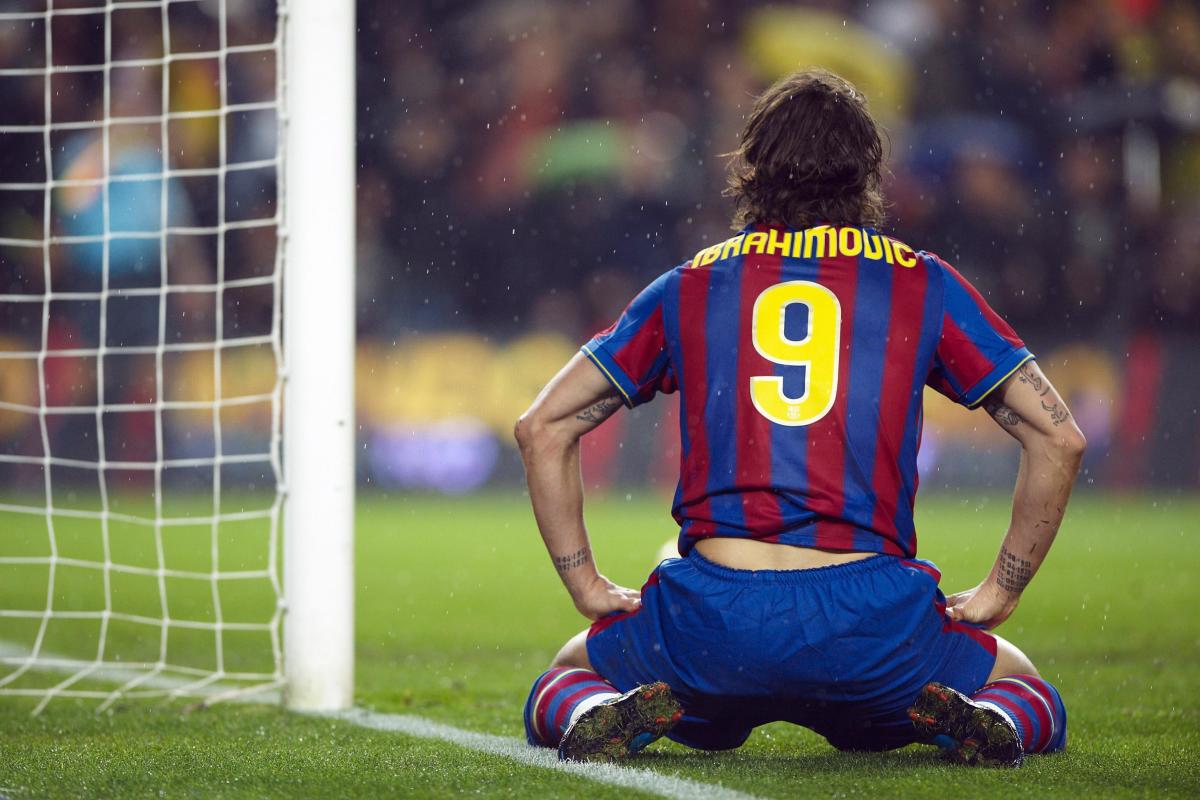 In the summer of 2009, Barcelona and Inter shook the footballing world by completing one of the biggest swap deals in history. It caught everyone off guard.
Zlatan Ibrahimovic headed to Camp Nou for a deal worth a reported £56million plus Samuel Eto'o, and it appeared to be a key moment ahead of a season which would define one of those players' careers. Despite the money spent and excitement which followed, that player wasn't Zlatan.
Read more: Aguero's former team-mate believes the Man City star will join Barcelona
Eto'o has never quite forgiven Pep Guardiola for sanctioning that deal, but the Catalan had wanted him out a year earlier upon taking over the club as coach. It didn't work out that way and Eto'o stayed, scoring 30 La Liga goals as Barca won the treble.
That wasn't enough for Guardiola, though. That summer, he sent him to Milan, and Ibrahimovic headed the other way. But what happened from there?
How did Ibrahimovic's move work out for Barcelona?
Terribly, in short. The player showed glimpses of his quality, notably with a superb goal at Arsenal in the Champions League and by scoring the winner in El Clasico, but his build and style wasn't suited to Guardiola's style. He was a focal point, but Barcelona had Lionel Messi and he soon took prominence.
Rather ironically, given that part of the reason Guardiola didn't warm to Eto'o was his confrontational personality, things got worse for him with Ibrahimovic. There is no love lost between the pair even today, with the striker writing in his book that Guardiola would walk out of a room when he walked into it.
There was still a Copa Del Rey and a La Liga title for Barca and Ibrahimovic, who netted 19 goals, to celebrate, but they were knocked out of the Champions League at the semi finals by Inter, of all teams. Ibrahimovic left for AC Milan on loan that summer, making the deal permanent a year later.
How did Ibrahimovic's move work out for Inter?
It was difficult for Inter to let the Swede leave, especially because Jose Mourinho rated him so highly. But they didn't look back afterwards, bringing in Diego Milito and Wesley Sneijder to help them defend an Italian league title. Little did they know, their success would go well beyond that by the end of the season.
Eto'o was deployed as a wide forward in a 4-3-3, something he was unhappy about late on at Barcelona. But it worked for him with Mourinho, and Inter went on to win a treble, which included their first European crown since the 1960s.
The Cameroonian stayed at Inter beyond Mourinho's exit in 2010, before joining Russian side Anzhi Makachkala two years later.