Fears voiced for the long-term fitness of Barcelona star Ansu Fati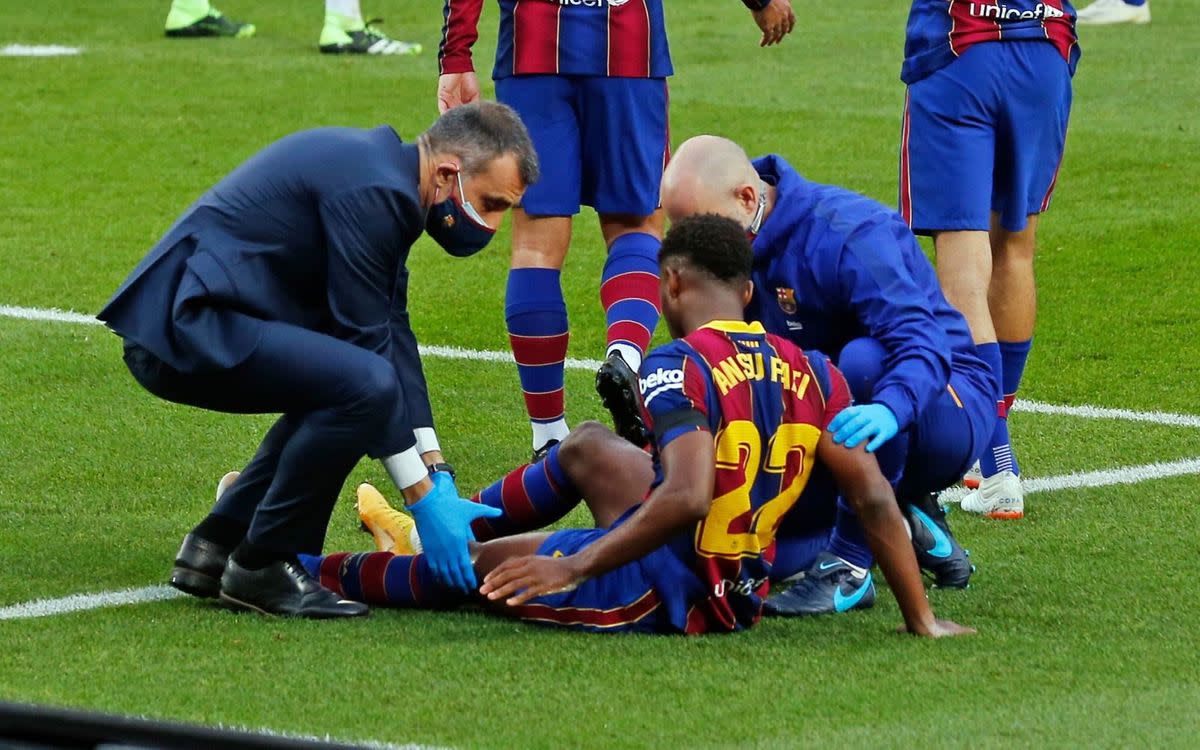 Ansu Fati has been hailed as the long-term replacement to Lionel Messi at Barcelona, but the long-term career of the 18-year-old appears to hang in the balance.
Ansu has exploded onto the scene thanks to his fine performances for Barcelona, but had mustered only 10 games before sustaining a physical issue this season. During these matches, he had five goals and four assists to his credit – a decisive impact every 66 minutes he was on the field.
READ MORE: Memphis Depay's Lyon form should have Barcelona fans drooling
However, he sustained a knee problem playing against Real Betis on 7 November and has not been seen on the field since.
AS reports that Ansu has been forced to undergo another arthroscopy on his injured left knee in a bid to clear up the issue. It is reported that this operation – the third that Ansu has had on the joint – came about in a bid to save part of his original meniscus.
The Spanish daily states that this is "an essential factor for a long sporting career".
It is pointed out, however, that Fati could have a meniscectomy – the removal of the meniscus – which would see him return to the field in the short- and medium- term but pose questions over his long-term health.
Should the procedure he has just had prove successful, he should be fit for pre-season training in July.
Indeed, with uncertainty over Messi's short-term future, Barcelona have staked much in Ansu for their future.
What's happened to Ansu Fati?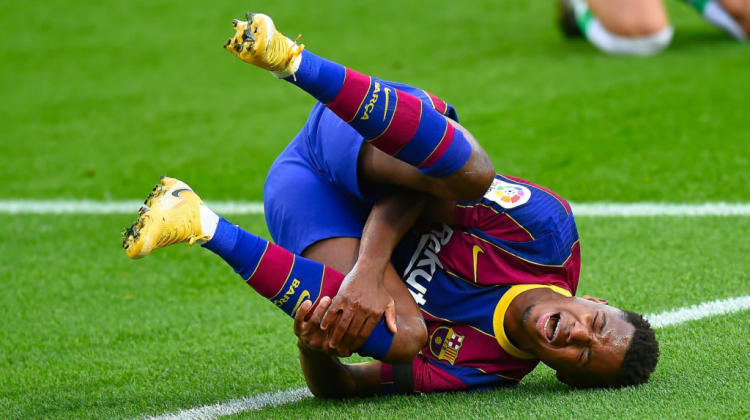 Following Ansu's injury on 7 November, he underwent a first procedure that he took longer than expected to recover from. It was anticipated that he would be in hospital for no more than 48 hours, but AS reports that he was admitted for five days.
Matters only became more complicated as the injury did not heal as expected and in January he had a second arthroscopy. Further complications, including an infection, saw him ruled out until the end of the season.
This third operation was undertaken in a bid to get him ready for the 2021/22 campaign.
It is certainly expected that Ansu Fati will have a big future at Barcelona, but the state of his knee promises to have a huge bearing on the impact he will have and whether he does indeed prove to be Messi's long-term replacement.