Liverpool's 10 worst transfers of all time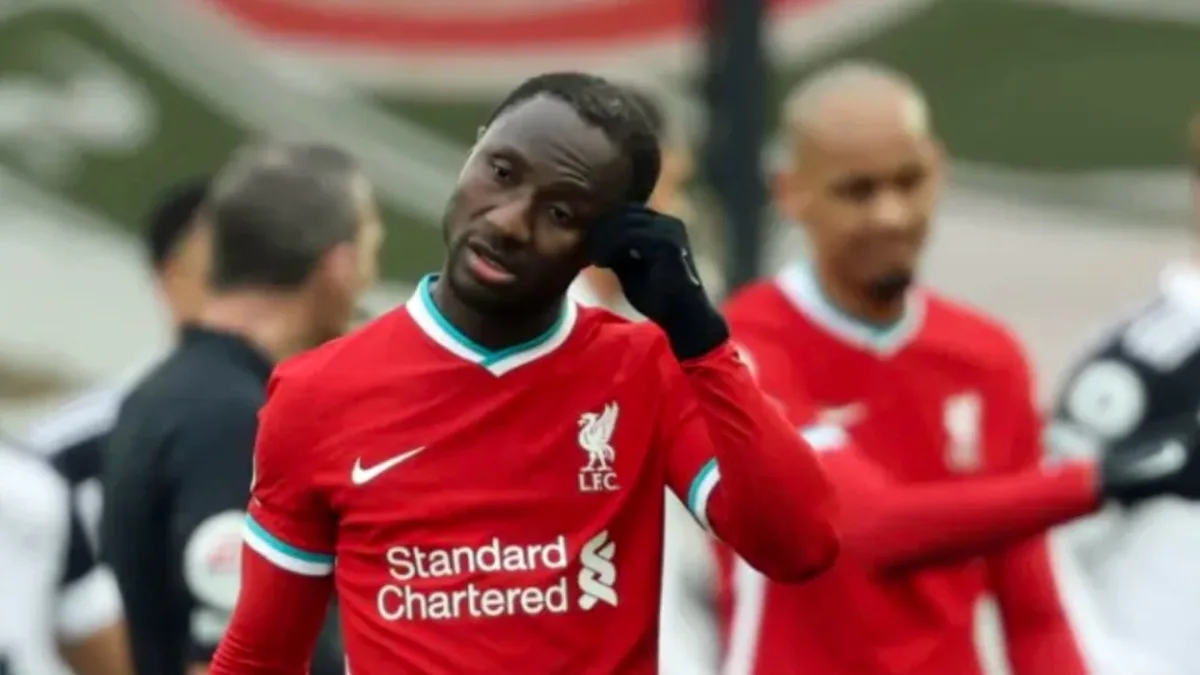 After a period of mediocrity, Liverpool have climbed back towards the top of the Premier League in recent years thanks, in part, to an outstanding transfer policy.
The Reds have got very little wrong in the transfer market as Jurgen Klopp has re-established the Anfield club as one of the finest teams in European football, winning the Champions League in 2019 and Premier League in 2020.
Liverpool haven't always been so impressive in the transfer market, though. Here are some examples of when the club got it wrong - with few examples in recent seasons.
Alberto Aquilani – £17m from Roma, 2009
Liverpool completed the signing of Alberto Aquilani on the same day that star midfielder Xabi Alonso was allowed to leave for Real Madrid.
The Italian had tough job replacing Alonso's excellence at Anfield, and he never seemed up to the task. It took him until December to make his first start for the Reds, and although he was neat and tidy enough, he severely lacked confidence and the assertiveness to dominate the middle of the park.
All in all, just a rather meek portion of Aquilani's career. After two loan moves to Juventus and then Milan, he left to join Fiorentina on a permanent basis for an alleged fee of just €790,000.
Iago Aspas – £9m from Celta Vigo, 2013
This is definitely a case of a move just simply not working out for a player, rather than that player's individual quality.
Iago Aspas has proved before and after his move to Liverpool that he is indeed a very good player – he is a legend at Celta – but he was unable to adapt to the Premier League during his time with the Reds.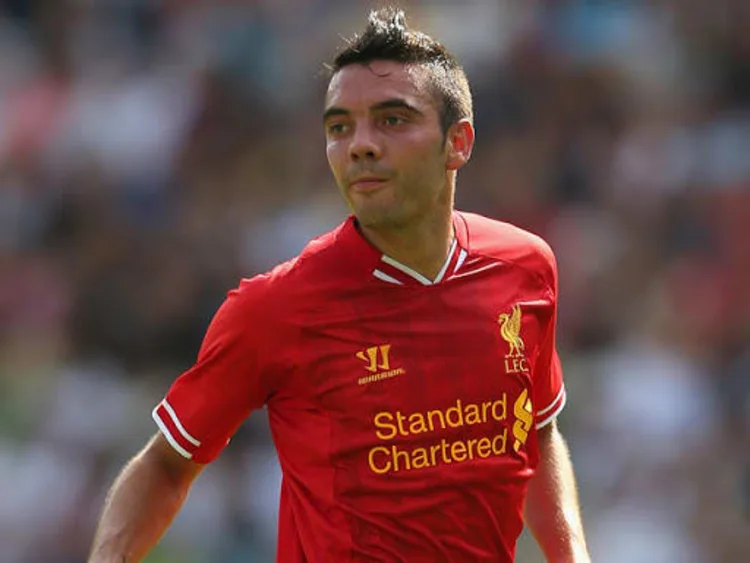 The Reds had a cracking team at that time in 2013 and came close to winning the league, with Aspas usually playing second fiddle to Luis Suarez and Daniel Sturridge for the forward spots.
The language barrier was believed to be an issue for him, too. He returned to Spain a year after his initial move on loan at Sevilla.
Mario Balotelli – £16m from Milan, 2014
Mario Balotelli had already lost his 'super' status by the time Liverpool completed a £16m panic buy from Milan for the former Manchester City striker.
In that summer, the Reds lost Luis Suarez and in his attempts to replace the Uruguayan, manager Brendan Rodgers attempted a Hail Mary signings with the acquisition of the maverick Balotelli.
It was going to work out either very badly or very well. It was the former, as he scored just four times in 28 appearances.
Christian Benteke – £32.5m from Aston Villa, 2015
Another attempted replacement for Suarez, a year later, was Christian Benteke, who Liverpool purchased after triggering his £32.5m release clause at Aston Villa.
Despite his formidable presence inside the box, Benteke lacked the nuance in his game to lead the line for a top club, and he would eventually find this out when new manager Klopp regularly put him on the bench.
He scored 10 goals in his only season with the Reds, which isn't terrible, but he was never the quality forward the club needed, though he did score a screamer of an overhead kick against Manchester United.
Liverpool, somehow, recouped £27m by selling him to Crystal Palace.
Andy Carroll – £35m from Newcastle, 2011
When Suarez signed for Liverpool in January 2011, he was apparently under the impression he would be joining the club to partner Fernando Torres in what would have been a strike-force for the ages.
Instead, he got Andy Carroll, who arrived for a whopping £35m on deadline day in the winter window.
Injuries, naturally, held him back from consistency at Anfield, but when he did play, his scoring record was poor.
He would eventually sign for West Ham 18 months after arriving at Liverpool.
El Hadji Diouf – £10m from Lens, 2002
El Hadji Diouf was in the middle of a star showing for Senegal in the 2002 World Cup when his transfer to Liverpool was confirmed.
A goal here and there came, but things started to turn sour for Diouf when he spat into the crowd in a match against Celtic in the UEFA Cup which resulted in a police interview and a fine of £60,000.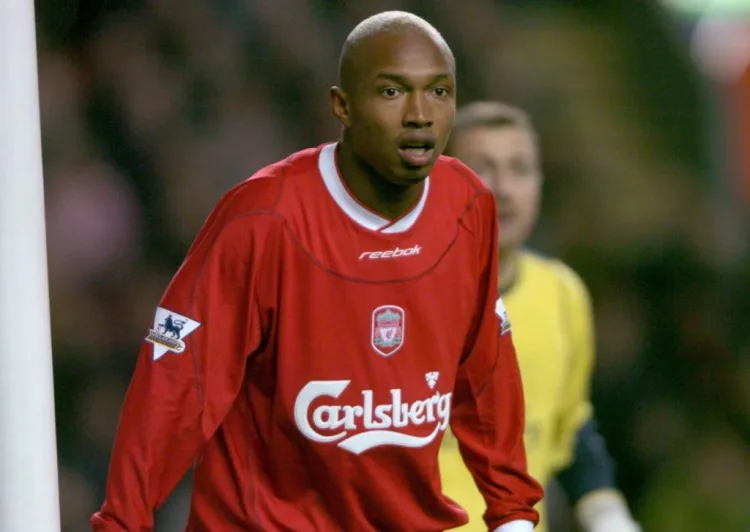 Liverpool legend Jamie Carragher would later say of Diouf: "He has one of the worst strike rates of any forward in Liverpool history. He's the only No.9 ever to go through a whole season without scoring, in fact he's probably the only No.9 of any club to do that. He was always the last one to get picked in training."
Loris Karius – £5m from Mainz, 2016
Oh, Loris.
In the 2015/16 season Loris Karius was actually one of the best goalkeepers in the Bundesliga, and was voted the second best in the league behind Manuel Neuer by his peers following his performances for Mainz.
That led to a move to Liverpool, but what came after was a series of calamities – high-profile calamities.
In the 2018 Champions League final, he cost Liverpool the game by firing a clearance straight off Karim Benzema into the net, and then spilling a routine Gareth Bale strike over the line for Real Madrid's third.
He never played for the club again.
Robbie Keane – £20m from Tottenham, 2008
Robbie Keane completed one of his dream moves in the summer of 2008 when he signed for Liverpool from Tottenham.
Upon signing he said: "I've been a Liverpool fan all my life, going back to when I was a kid growing up in Dublin, and I always had a Liverpool shirt on my back. So, to be here now as a Liverpool player is incredible and I couldn't be happier."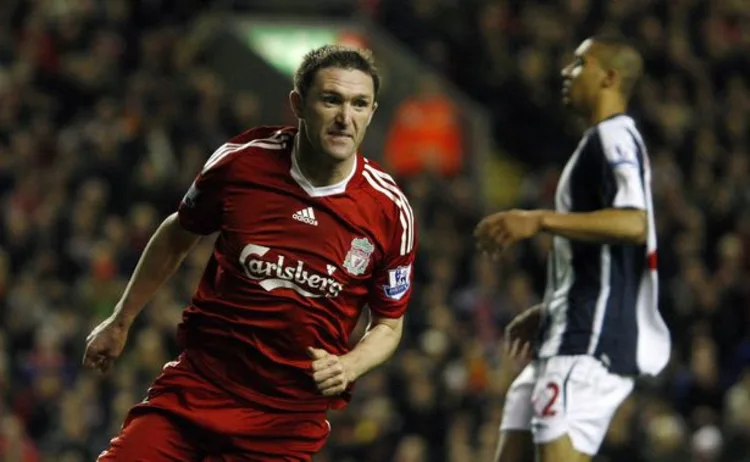 The Irishman had his moments in a Liverpool shirt, including a superb strike away versus Arsenal, but it wasn't enough to stop the club selling him back to Spurs for an £8m loss just six months after he signed.
Lazar Markovic – £20m from Benfica, 2014
Another one of Rodgers' transfer 'masterstrokes' was the acquisition of Lazar Markovic from Benfica for a cool £20m.
The Serbian completed a fairly anonymous first season in 2014/15 before leaving the club on a succession of loans to Fenerbahce, Sporting CP, Hull and Anderlecht.
None of those moves were particularly noteworthy, and he was eventually released to join Fulham, who subsequently released him six months later.
Naby Keita - €54m from Leipzig
After an impressive couple of seasons at RB Leipzig, Liverpool decided that Naby Keita was the ideal signing to bolster their midfield options, and splashed over £50m on him.
In retrospect, that fee was far too much, and Keita was never able to pay it back with his performances. Klopp did not trust the Guinea international all that much, preferring Gini Wijnaldum, Jordan Henderson and the aforementioned Fabinho.
Keita also struggled with injuries, and missed far too many games.
He failed to make over 25 starts in all competitions in a single campaign at the club, and made just eight Premier League appearances in his final season at Anfield before leaving on a free transfer upon the expiry of his contract.