Atletico Madrid admit they would love 'magnificent' Griezmann back from Barcelona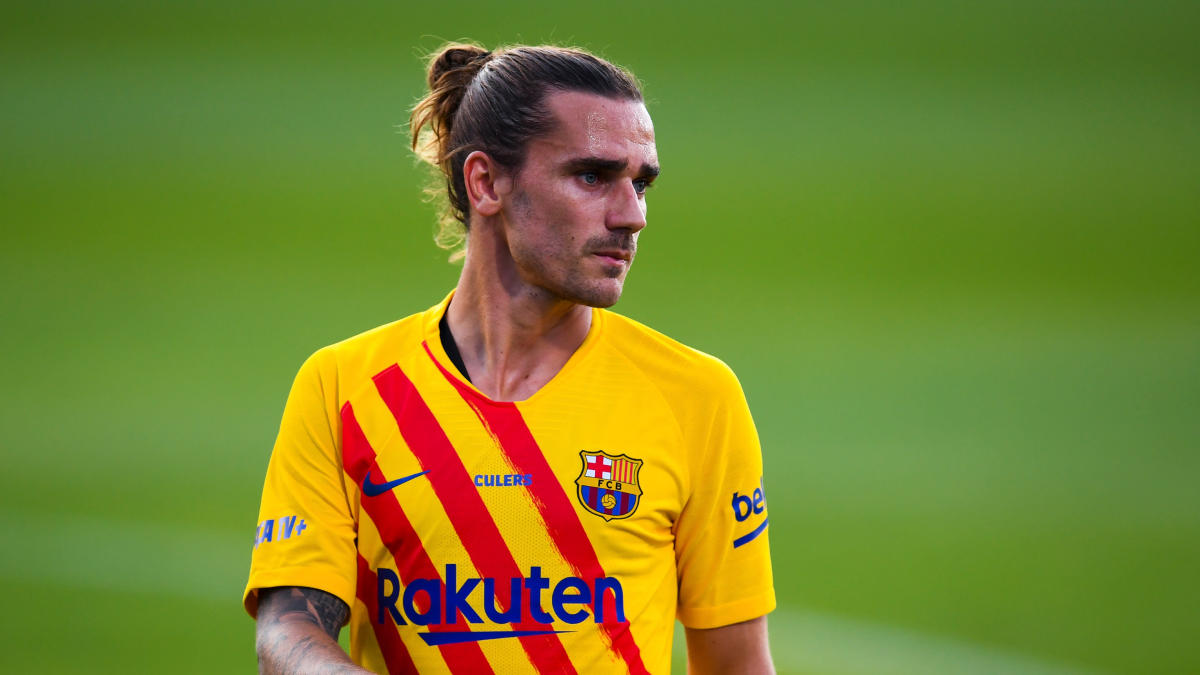 Antoine Griezmann could be on his way back to Atletico Madrid from Barcelona in the summer if president Enrique Cerezo has anything to do with it.
Griezmann played over 250 times for Atleti from 2014-19, scoring 133 goals, before moving to Camp Nou in a blockbuster €120 million deal.
READ MORE: 'A cycle has ended' – Barca president promises changes as Messi and Koeman's futures remain in doubt
However, the success that he enjoyed in the capital has not followed him to Barca, with the 30-year-old widely criticised for the two years he has spent at Barca. Indeed, he has scored only 34 goals in 98 games for the Catalans and has struggled to strike up an effective partnership with Lionel Messi.
There were even rumours earlier in the season that Griezmann was not happy with the role he was being asked to play at Barcelona under Ronald Koeman. The World Cup winner was being deployed on the right of the field and openly admitted he preferred a more central position, with France national team boss Didier Deschamps even weighing in on the argument.
But despite these troubles, Atletico Madrid would love to have the creative forward back.
"Griezmann is a magnificent player. Let's hope we can bring him back, but I don't think Barcelona would let him go. Any team would love to have him," Cerezo told El Larguero.
Even without Griezmann, Atleti stand on the brink of winning La Liga. Victory on the final day of the season over Real Valladolid would guarantee the prize.
Griezmann's Barcelona future in doubt?
Meanwhile, changes are guaranteed at Barcelona in the summer as president Joan Laporta claimed it is "incomprehensible" the manner in which the team has stumbled in the league.
Speaking on Tuesday, he said: "A cycle has ended, we are entering a process of renewal.
"We have won the cup, we are very proud, but they have eliminated us very soon from the Champions League and we have lost the league in an incomprehensible way.
"Starting next week, decisions will be made to build a more competitive team next year to win the league and the Champions League.
"When I talk about the end of the cycle and renewals it is because I think that is what to do."
While Griezmann could be part of a clear out, Atletico Madrid will be hard pushed to sign him due to their own financial problems.