Arteta claims that Arsenal insiders were trying to 'hurt' the club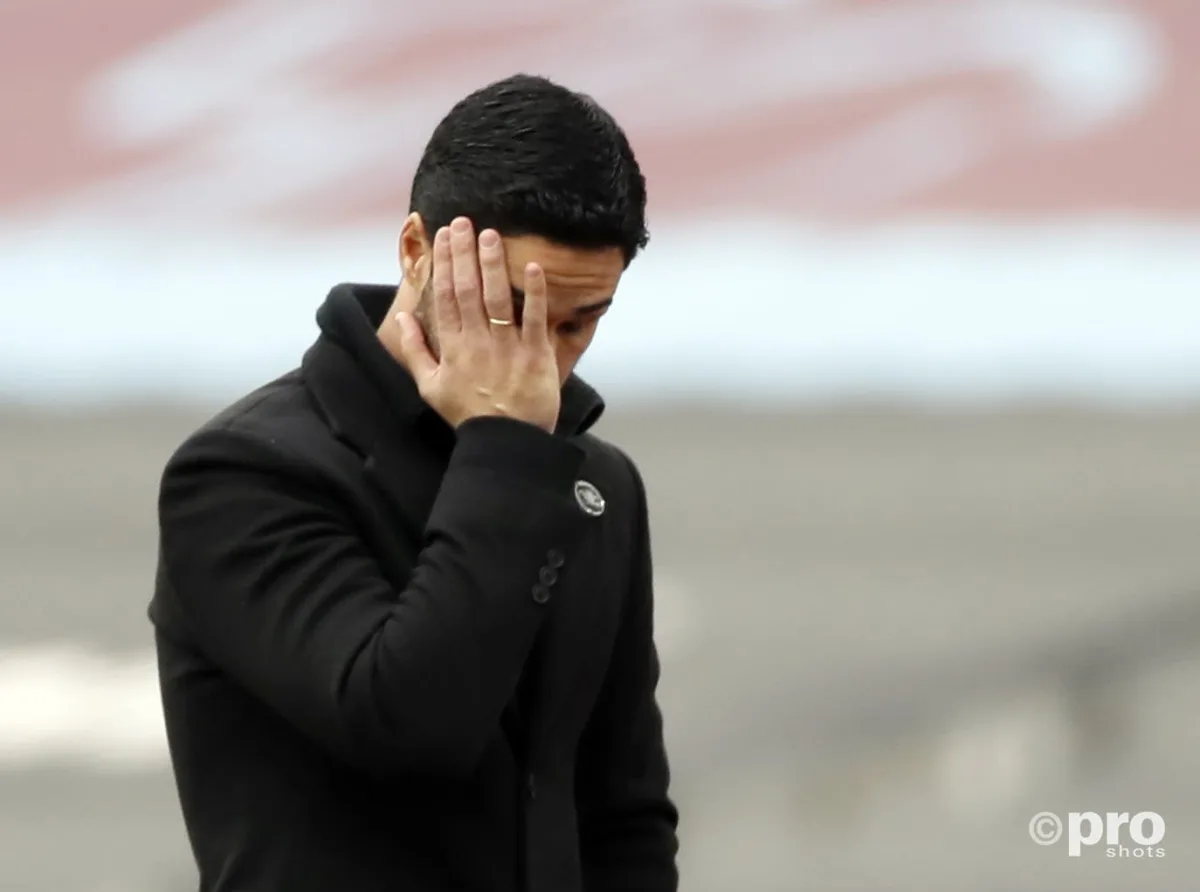 Arsenal manager Mikel Arteta has suggested that there were malevolent forces from within the club working against its best interests.
Arteta has endured a difficult campaign in charge of the Gunners and are heading towards a mid-table finish with no European football next season.
READ MORE: Real Madrid, PSG and Arsenal given boost by Camavinga's Euro 2020 snub
Four victories in succession, however, have managed to see the team restore some semblance of pride in what has been a wretched campaign, although during that run they exited the Europa League to Villarreal.
Arteta, meanwhile, claims that there have been those inside the club actively sabotaging the team's efforts.
He was asked about what positives he could draw from these have been and replied: "The best thing has been to keep a team, a staff, employees and everybody together.
"In those circumstances when you are not winning and when there are so many people, some inside and some outside trying to hurt.
"To keep them together and block that and be so strong, I think that is some achievement, as normally when that happens, that cracks and everything falls and it didn't."
Arteta: Damaging insiders have left the club
When Arteta was pressed to expand on his statement and if those people trying to damage Arsenal are still at the club, he said: "No."
Indeed, Arsenal have had a turbulent relationship with several players this season, but most notably with Mesut Ozil, who was allowed to leave for Fenerbahce in January on a free transfer, despite the Gunners still paying the vast majority of his contract.
The former Germany international engaged in a thinly veiled PR war with Arsenal after he was frozen out of the squad, notably offering to pay the wages of mascot 'Gunnersauras' after he was let go, with the club citing financial issues caused by Covid-19 as the reason.
Arsenal also allowed Shkodran Mustafi and Sokratis to depart on free transfers, while Sead Kolasinac moved to Schalke on loan and William Saliba went to Nice.