Alex Oxlade-Chamberlain: I want to keep playing for Liverpool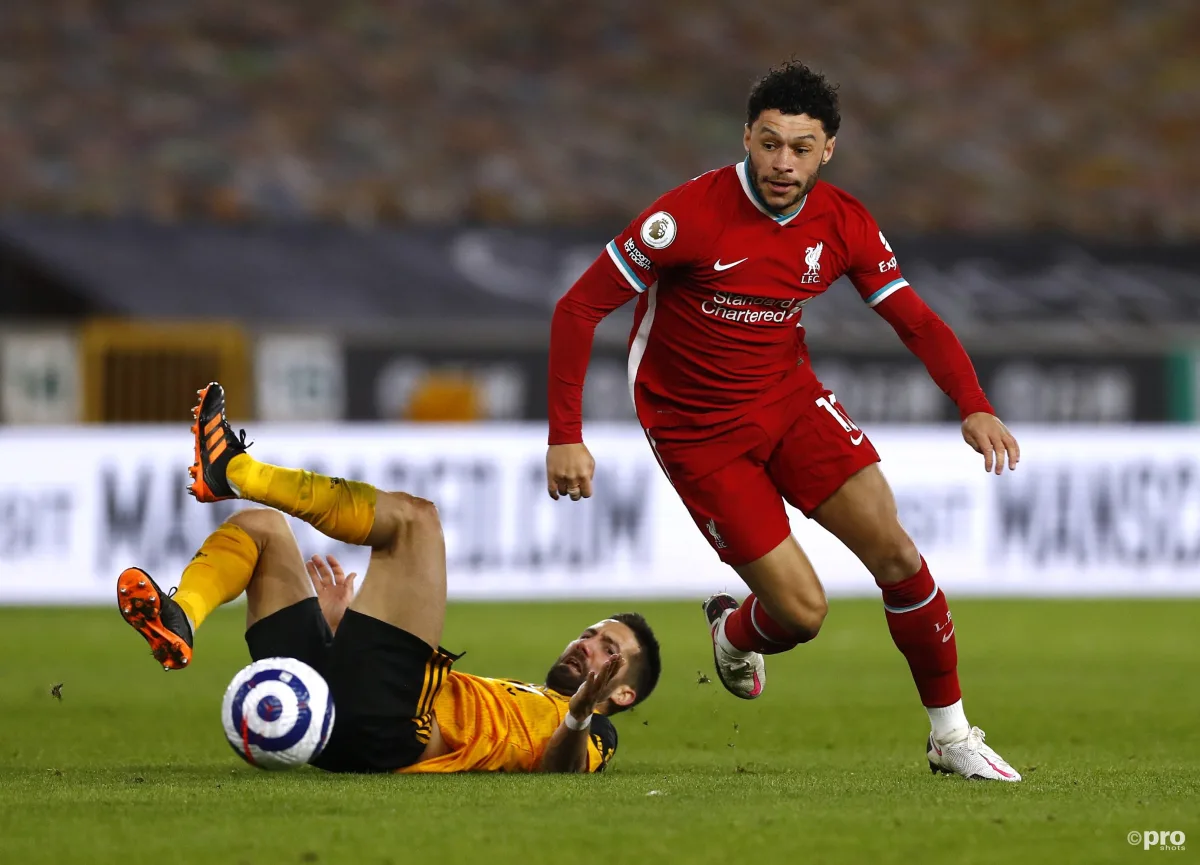 Liverpool midfielder Alex Oxlade-Chamberlain has affirmed his commitment to fighting for a place in the team as rumours swirl over a summer move.
The Englishman has endured a tough time at Anfield this season, making just 16 appearances in all competitions with only two starts.
But he insists that he is eager to continue working at Liverpool and will fight for a more regular spot in the side next season.
"I am absolute delighted to be a part of this team and play for this football club, and that's what I absolutely want to do," he told the club's official website.
"That's all I've been focusing on really, trying to make sure I work as hard as I can for the boys and keep training well, keep giving the manager decisions to make."
Alex Oxlade-Chamberlain's first goal of the season for Liverpool
The 27-year-old picked up an injury in pre-season and didn't make an appearance until December as a result.
That was of course the worst time to come into the Liverpool team, right as they embarked on a run of just six wins in 19 games.
Indeed, Ox's only two starts for the club came in miserable 1-0 defeats against Southampton and Burnley, the latter ending a 68-game unbeaten run at Anfield.
Each of Oxlade-Chamberlain's last six appearances have been less than 10 minutes off the bench, but he says he feels ready for a bigger role.
READ MORE: Why Tottenham should cut their losses and sell Harry Kane this summer
"I've felt good for a while and I'm trying to work as hard as I can, keep my head down and keep believing in what we are all trying to do here: which is obviously now qualify for that top four," he said.
"For whatever reason it's not been so easy with opportunities. Sometimes that's part of football, it's not what you like.
"Any time I get the opportunity to help, I've got to make sure I'm ready to do that."
Oxlade-Chamberlain will hope to end the season on a similar high before taking the summer to prepare for a more impactful campaign for Liverpool in 2021/22.