Why Man City and Chelsea hold the key to the European Super League's collapse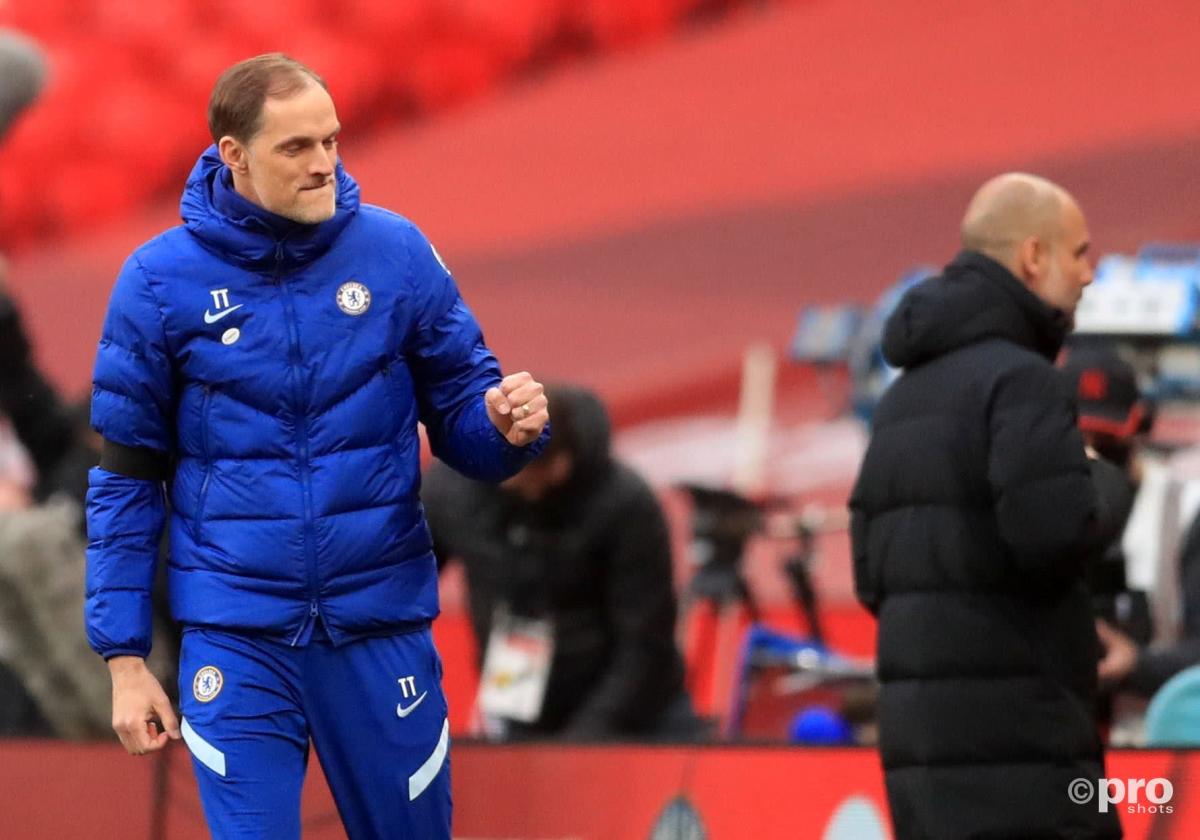 The European Super League has not yet wavered under the barrage of criticism from every corner of the football world. Fans, players past and present and governing body leaders have all come out in outrage against the proposals. Politicians and even royalty have spoken out, too.

With Florentino Perez, Real Madrid president and the league's proposed chairman, announcing a start date of either next season or the season after, it seems as though nobody behind it is listening.
READ MORE: Super League chairman Florentino Perez wants to bin 90-minute matches

Or are they?

Daily Mail journalist Ollie Holt has reported that two of the six English clubs from Manchester United, Manchester City, Liverpool, Chelsea, Arsenal and Tottenham involved in the Super League are close to losing their nerve.

The breakaway league would not be to replace the domestic competition, rather the Champions League. But the self-governing, uncompetitive nature of the ESL has seen both UEFA and national associations threaten bans and other sanctions, while supporters of these clubs have been left to protest.

It has emerged that both Chelsea and Manchester City suggested they were reluctant to join their rivals, but did so for fear of being left behind. It would therefore not be too ridiculous to suggest that both of these clubs are the subject of Holt's assertion.

Former Manchester United defender Gary Neville, one of the most vocal opposers to the plans, has suggested that City will withdraw, in part because the extra money on offer would perhaps not have necessarily been as attractive to their owners compared to the owners of other clubs.

"Manchester City will go, Manchester City will go," he said on Sky Sports
"Why do the Abu Dhabi people who are trying to do this for reputation around the world, who have invested in communities all around the world to build excellent football clubs, build a network of football, I was doubtful of them coming to Manchester all those years ago, what they've done to that east side of Manchester is a joke. 

"It's awe-inspiring, it's unbelievable what they've done, the best stadiums, the best facilities, the best training grounds, they've built houses, they've built a whole area, they've created a legacy around there. They've done it for marketing and PR purposes, you can argue, why did they need this? They don't need extra money, they don't need another £50m a year, they need to actually convert themselves to people who are respected around the world as sporting people. 

"They have Pep Guardiola, the most amazing manager, they've built a football team that is unbelievable, they're footballers that I've never seen in my life playing in the same team together. City must fold because these two that we support, they're gone, Man City don't want this, they don't need this."
Hearing the first cracks may be beginning to appear in the ugly, misshapen edifice of the ESL. Told two English clubs are close to losing their nerve.

— Oliver Holt (@OllieHolt22) April 20, 2021
Why could City and Chelsea leave?
The answer to this question is easier to answer from City's perspective, and may also go some way to explaining why PSG have not bought in either.

They don't need the money, as Neville states, and they rely on prestige and good press. That is the basis of the Abu Dhabi United Group's entire ownership of City; it certainly does them more harm than good on that front to enter a European Super League.


It is no coincidence that Arsenal, Liverpool and Manchester United are American-owned, with this being a franchise model. That is a very common approach to sport in the USA, and something Chelsea could quite easily step away from given the vitriol being sent their way from their own fanbase.