Vinicius Junior and Rodrygo 'stabbed Barcelona in the back' to sign for Real Madrid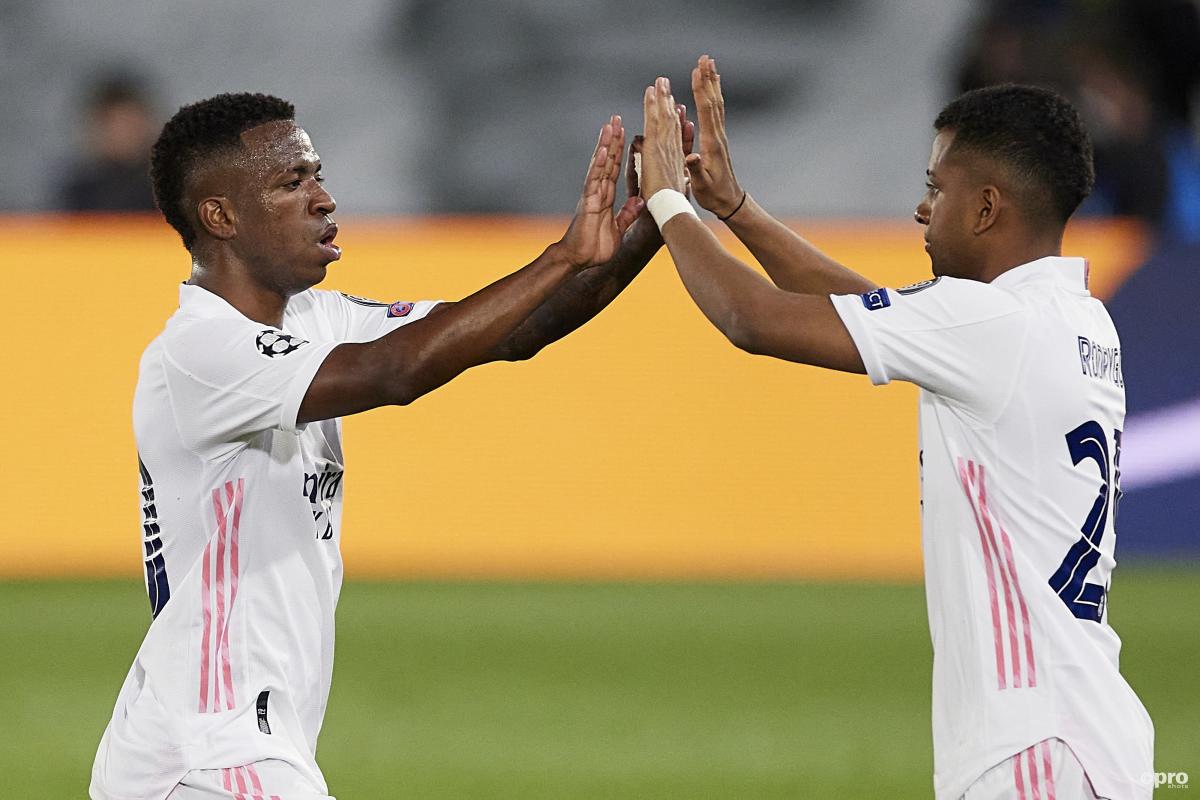 Vinicius Junior had an agreement to sign for Barcelona before eventually changing his mind to transfer to Real Madrid, while compatriot Rodrygo did something similar, according to former Los Cules technical secretary Andre Cury.
Within the space of a year between 2017 and 2018, Real Madrid signed Vinicius Junior for €46 million and then Rodrygo for €45m from Flamengo and Santos respectively, hoping to land two of the biggest talents in Brazilian football at a young age.
READ MORE: How Barcelona refused to spend just €20m more to re-sign Neymar from PSG
It was part of a transfer strategy implemented by the club to avoid missing out on the 'next Neymar' from Brazil as they had lost him to Barcelona a few years previous.
There was, it has appeared, an element of revenge within those deals, as Cury has revealed that Barcelona were close to signings Vinicius Junior and then Rodrygo before Madrid swooped in.
"With [Vinicius] we were three and a half years ahead of Madrid," the former Barca chief said in Sport.
"We were betrayed by his agents, who had reached a compromise with Barcelona. At the key moment of the deal, they stabbed us.
"A fortnight before signing for Madrid, here in Brazil, Vinicius said he was a Barcelona fan, that his idol was Neymar and that Messi was better than Cristiano [Ronaldo].
"Then he said whatever he wanted when he was already in Madrid.
"His agents told us that they would come but that nothing would happen because the player [had already agreed to join] Barcelona. There was a verbal commitment.
"The agents returned to Barcelona, closed the definitive agreement with us, shook our hand… And then they disappeared and betrayed us."
Neymar linked with both Real Madrid and Barcelona
This week it was revealed that both Barcelona and Real Madrid had attempted to secure the signature of Neymar a couple of years ago after two seasons at PSG.
Real Madrid allegedly offered €300m and were rejected by the French giants, while Barcelona offered €130m plus three players, only for that offer to be rejected too.
Both Clasico sides retain a hope of potentially landing he Brazilian maverick in 2022, however, as that is when his current deal with PSG expires.
He is yet to sign a new deal with the French champions.