'The Super League is an absolute necessity,' says Barca president Laporta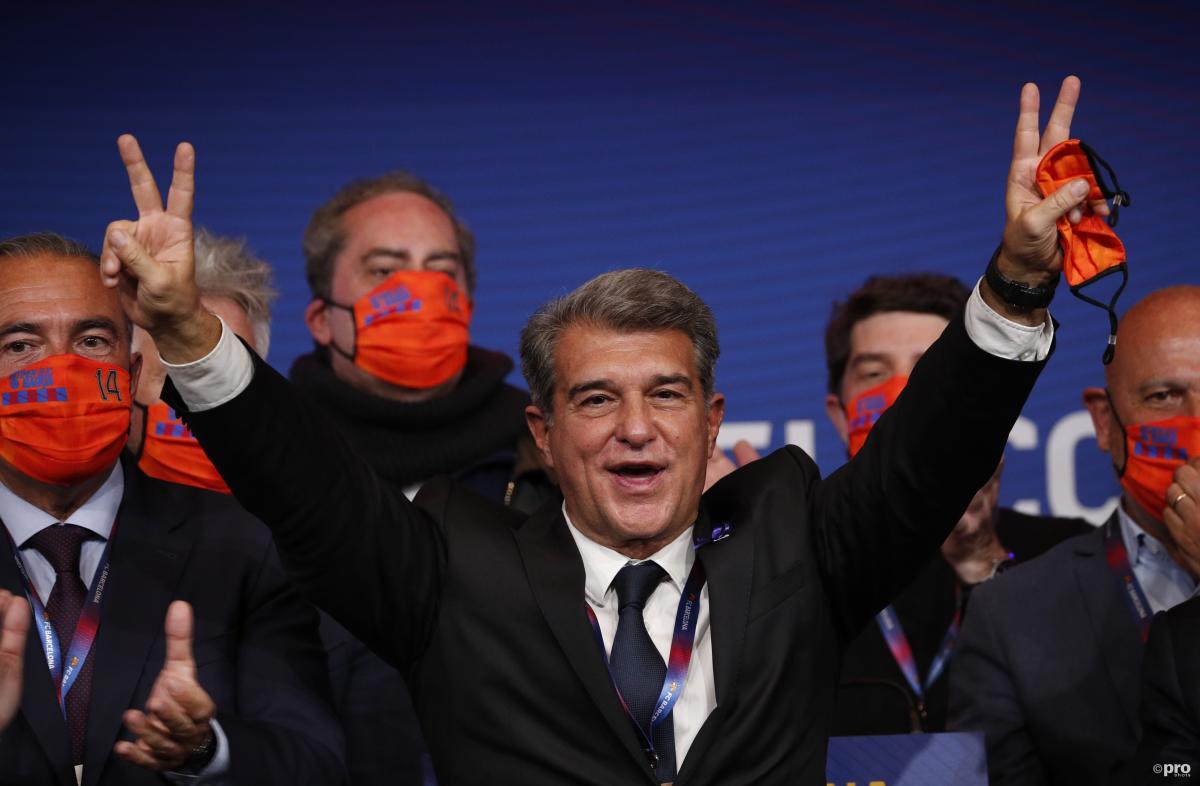 Barcelona president Joan Laporta has stressed that the European Super League is an "absolute necessity".
The prospect of the competition going ahead appears slim after 10 of the 12 'Founding Members' pulled out within three days of the plans being announced. Indeed, only Real Madrid and Barcelona have been left clinging onto the possibility that it may go ahead.
READ MORE: Barcelona: €1.2 billion in debt, a 2004 hidden video – the truth about Laporta's Super League U-turn
Barca face an intimidating debt of €1.2 billion but have nevertheless spoken in recent weeks of retaining Lionel Messi, whose wage eats up around 11% of their annual revenue, as well as signing the likes of Sergio Aguero, Erling Haaland or Kylian Mbappe.
Laporta, who build the successful campaign that won him another spell as Barcelona president in March around being able to keep Messi at the club, has suggested that every clubs needs the Super League to succeed.
"It's absolutely necessary for the big clubs to express our opinion regarding the distribution of money in the game," told TV3. "We support each country's leagues and we will talk to UEFA.
"The Super League must be an attractive competition, based on sporting merit. We're open to dialogue with UEFA. I think there will be an understanding."
Meanwhile, Laporta confirmed that Barcelona will put their participation – or not – in the Super League to a vote of their members.
"In the end, they will have the last word," Laporta said.
Why UEFA are softer on Laporta
UEFA president Aleksander Ceferin has taken a softer approach on Laporta and Barcelona than some of the other club leaders pushing for the competition.
"He's under considerable pressure from the financial strain he inherited," Ceferin said. "It's not his fault the situation is like this.
"But if you overpay the players, inappropriate players, and therefore don't get the results you want, it means a financial loss."
Indeed, Barcelona's recruitment in recent years has been subject to tremendous scrutiny, most notably since the sale of Neymar to Paris Saint-Germain.