Messi, Ramos, Dembele & Clasico stars we may never see again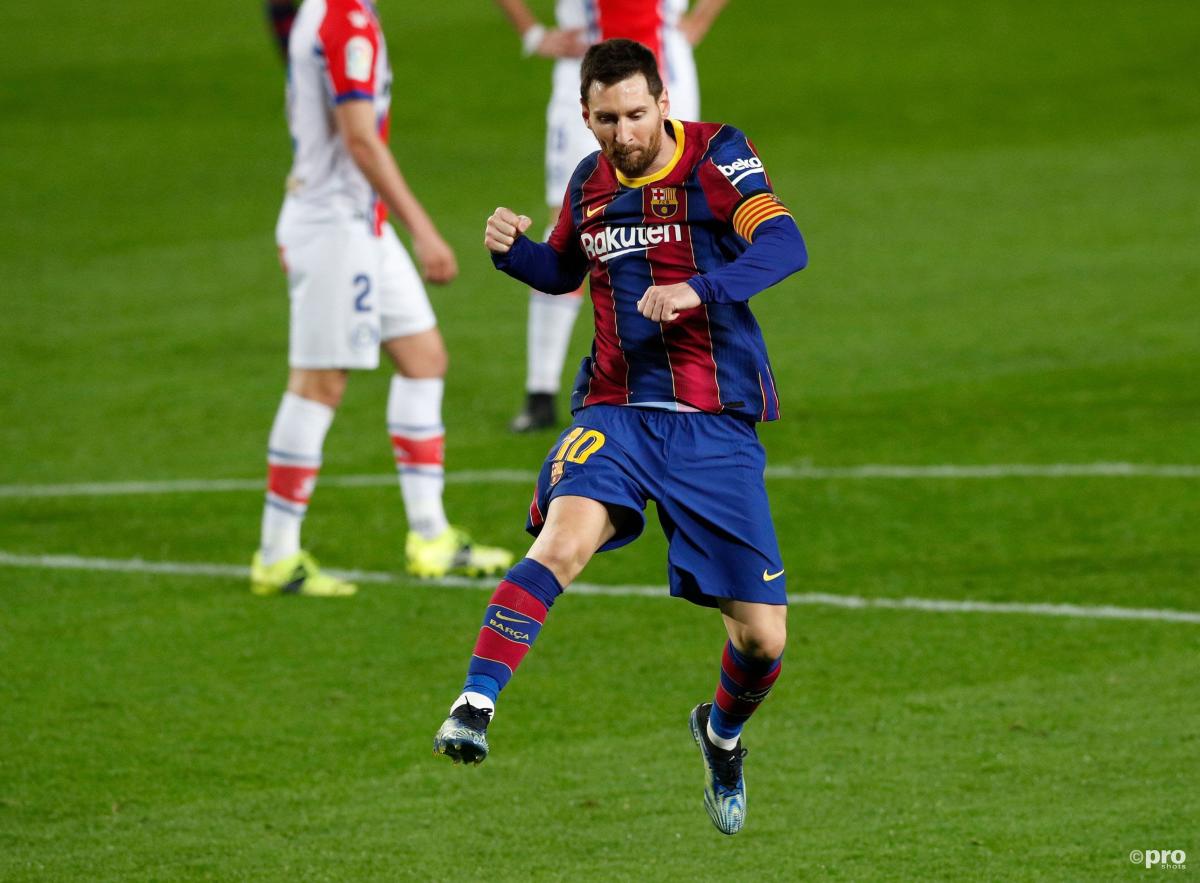 The biggest match of the season in Spain takes place this weekend as Real Madrid face Barcelona in the Clasico in La Liga.
A few months ago, this promised to be a bit of a dead rubber with Atletico Madrid running away with the title, but now Real Madrid and Barcelona have both catapulted themselves back into the championship race, promising a box office end to the Spanish top flight.
READ MORE: 26 goals, 19 wins – Messi's incredible Clasico stats
At the moment, Atletico still lead the table on 66 points, but there is now just three points between themselves, Barcelona in second on 65, and Real Madrid in third on 63.
Whatever the result, it is sure to have major title ramifications.
This promises to be a momentous Clasico in other ways, too, as it might be the last time some superstars from both sides actually play in the famous fixture.
So, let's have a look at who could be playing their last ever Clasico on Saturday.
Lionel Messi
Though rumours of a Lionel Messi exit from Barcelona have died down a bit recently, the fact remains that his contract with the club will expire at the end of June and at the moment there is no deal agreed on an extension.
FootballTransfers previously exclusively revealed that Paris Saint-Germain had told official merchandise vendors within their city to prepare for Messi's arrival in the summer.
There has apparently been no agreement made with PSG, however, which means the Argentine's future is still up in the air.
Messi is the greatest performer in the history of the Clasico, and could equal Sergio Ramos record for the most appearances in the fixture this weekend.
Sergio Ramos
Speaking of Ramos, the legendary Madrid captain also has a contract which expires this summer, meaning the Spanish giants need to decide, at 35, whether they should grant him an extended deal.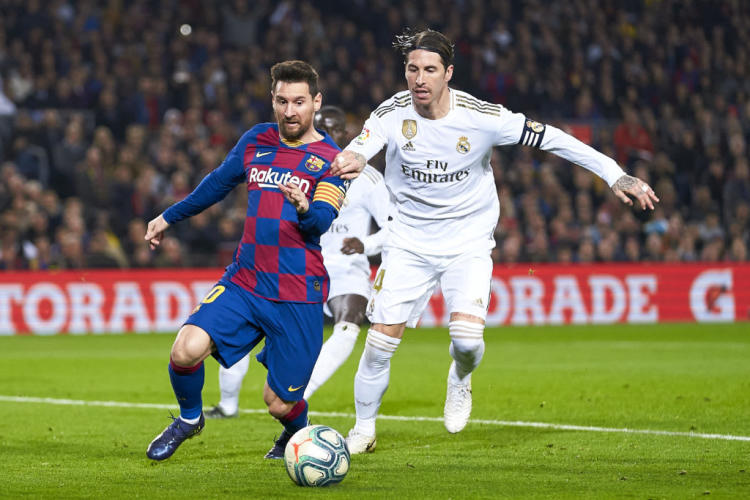 Ramos is reportedly after a two-year deal to remain at the Santiago Bernabeu, whereas the club are only willing to offer him a one-year deal, which is the reason for the current stalemate.
Unfortunately for him, he may have already played his last Clasico match as he is highly likely to miss out on this Saturday's game due to injury.
Ousmane Dembele
To say that Ousmane Dembele has not lived up to expectations since his huge transfer from Borussia Dortmund would be an understatement.
Injury worries and a complete lack of form over the past couple of seasons have seen him put in the shop window by Barca, who would reportedly welcome any bids for the Frenchman this summer.
He has improved quite a bit recently and scored a last-gasp winner in Barcelona's 1-0 victory over Real Valladolid on Monday, but he will need to keep on improving if he has any hope of remaining at Camp Nou.
PSG, Liverpool, and Man Utd are apparently interested in him.
Lucas Vazquez
Like Ramos, Vazquez's Real Madrid contract ends in June of this year meaning the club will likely lose him on a free transfer.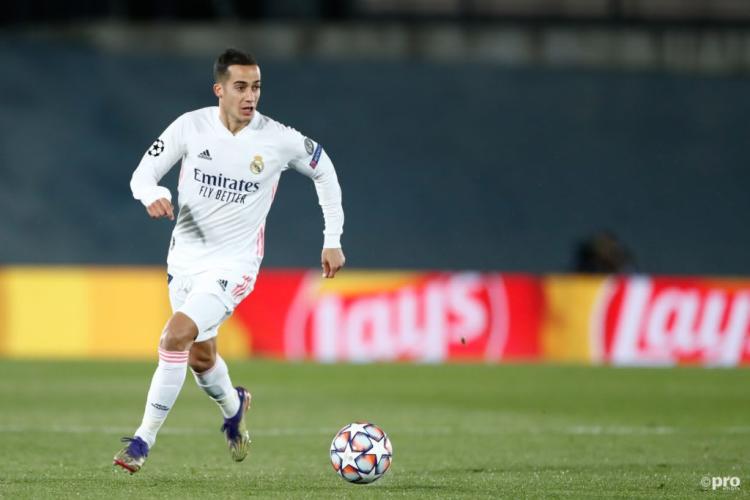 It will be a big loss, too, as Vazquez has emerged as a trusted lieutenant of head coach Zinedine ZIdane due to his adaptability and unselfish nature on the pitch.
A natural winger or forward, he has featured numerous times at right-back this season and performed well, so Madrid are about to lose a very useful utility man.
Antoine Griezmann
It will take a fairly generous offer for Barcelona to entertain the idea of selling Antoine Griezmann, but it is not outwith the realms of possibility that PSG could make a swoop for the World Cup winner if they lose Kylian Mbappe this summer.
Griezmann continues to do okay for the Blaugrana, but his numbers are still nowhere near where they should be which means Barca would probably list to any decent offers.
It is likely he will stay, though.
Vinicius Junior
Vinicius Junior was Real Madrid's man of the match in the midweek Champions League victory over Liverpool as he scored two of the goals in a 3-1 win which put Los Blancos in a great position to reach the semi-final stage.
The performance was undoubtedly one of the best of his career in the Spanish capital, but he will need to show this form on a much more consistent basis if he is to retain his place in the first team.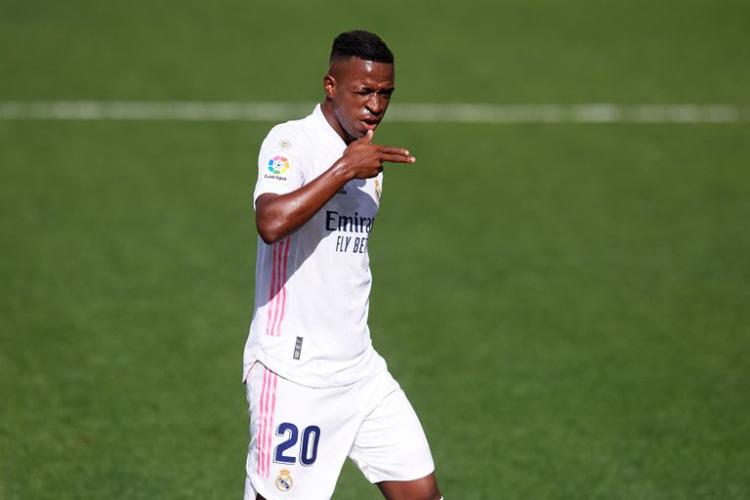 Real Madrid are looking at Erling Haaland and Mbappe this summer, and with Eden Hazard still waiting in the wings to play, Vinicius Jr will likely not be first choice moving forward.
That could, potentially, lead to a move away.
Samuel Umtiti
French defender Samuel Umtiti's Barcelona career has been ravaged by injury concerns over the past couple of seasons, so much so that he has been limited to just 15 starts in La Liga since the beginning of the 2019/20 campaign.
Crucially for him, even when he has been fit this season, he doesn't seem to be fancied by head coach Ronald Koeman, who has preferred to use youngsters like Ronald Araujo and Oscar Mingueza.
Everton and former club Lyon are just two of the clubs credited with an interest in him.
Isco
Isco has fallen completely out of favour this season at Real Madrid under Zidane and has started just eight matches in all competitions with only a solitary assist and no goals to his name.
He and Zidane have reportedly fallen out over the player being brought on in the latter minutes of matches for cameo appearances, so it doesn't seem like that relationship will be amended anytime soon.
It is unlikely he would have started the Clasico anyway, so he may already have played his last.