'He wasn't the messiah' – Sporting director makes bold MLS claim about Schweinsteiger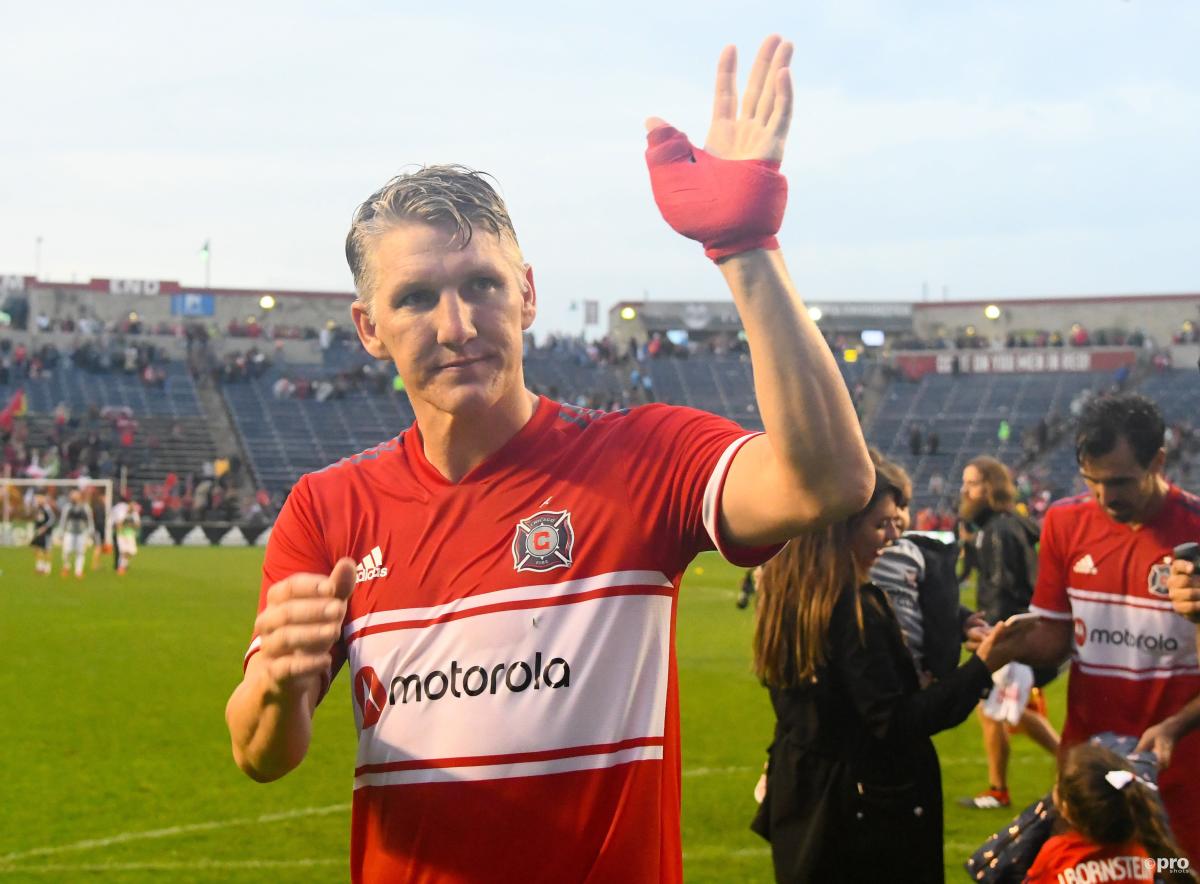 St. Louis sporting director Lutz Pfannenstiel has claimed the era of Major League Soccer housing ageing stars is over after Bastian Schweinsteiger failed to have the impact at Chicago Fire that everyone had hoped for.
The former Bayern Munich and Manchester United midfielder moved from Old Trafford to the North American outfit in 2017 and went on to play 92 times for the Men in Red before retiring in 2019, following in the footsteps of well-known stars such as Thierry Henry, Andrea Pirlo and Steven Gerrard who also hung up their boots in America.
READ MORE: Pogba drops Mourinho bombshell as he says he is happy at Man Utd
However, the World Cup winner only reached the playoffs once in his three-season stint in the MLS, and Pfannenstiel believes the league is now moving in a different direction.
"Bastian Schweinsteiger played an important role in Chicago, for example, but he wasn't the messiah everyone had hoped for," said the ex-goalkeeper on the news portal t-online.
"In general, the league has said goodbye to the old stars. Because that's the wrong way – because they usually only stay short and do not have the greatest impact."
Pfannenstiel is aiming to build a St. Louis team from scratch in time for the side joining the MLS in 2023, but it doesn't seem as though he will be scouring the European market for any maturing talents looking for one last paycheck.
A new era for MLS?
The MLS season kicks off on Saturday and will host the likes of Gonzalo Higuain, Blaise Matuidi and Javier Hernandez.
However, in general, the starting XIs will be made up of youthful, exciting South American and North American talent, which bodes well for the league's future prospects.
That doesn't mean the best of the best isn't still being targeted, though, as Inter Miami owner David Beckham recently revealed a desire to bring one of Lionel Messi, Neymar or Cristiano Ronaldo to his MLS franchise in the future.