Is Tariq Lamptey an ideal Hector Bellerin replacement for Arsenal?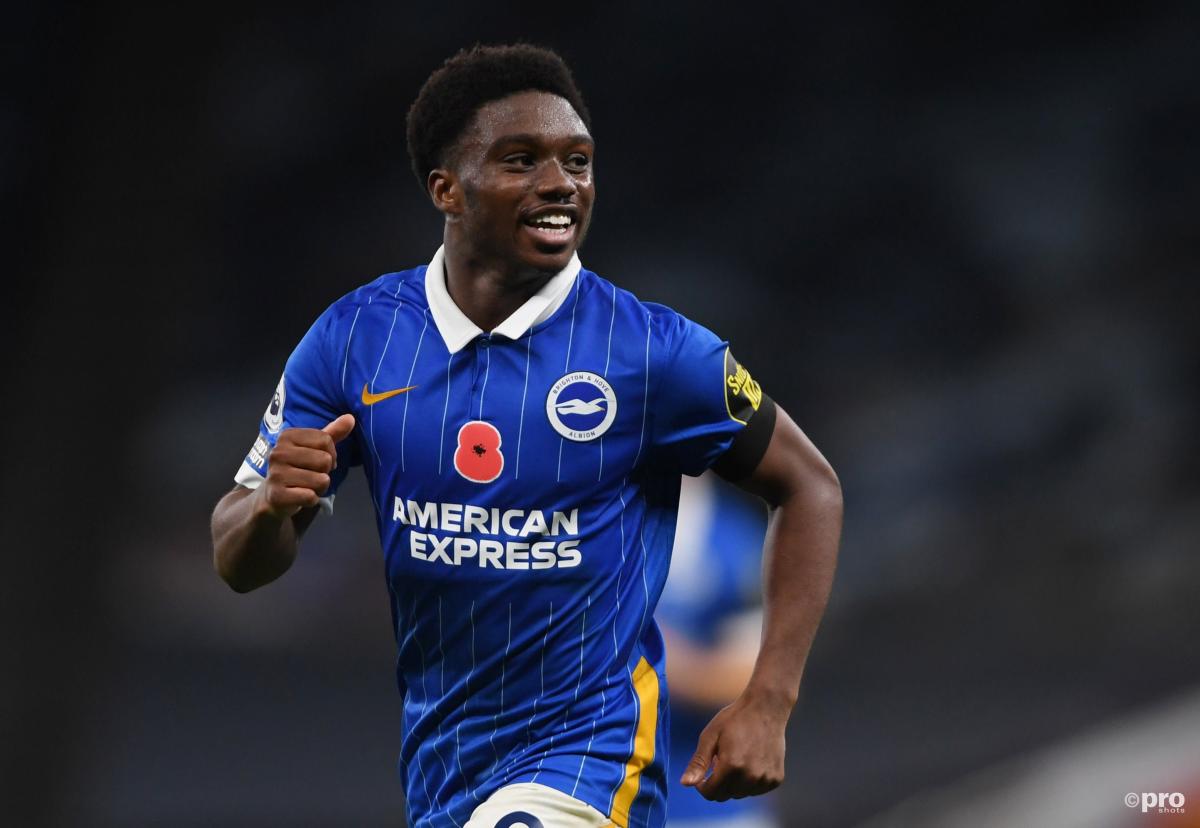 Arsenal could be set to land an exciting new right-back this summer, following speculation that they are preparing a bid for Brighton's Tariq Lamptey.
FootballTransfers reported this week that the Gunners are actively looking for a replacement for Hector Bellerin in case the Spaniard decides to move on at the end of the current campaign.
Fabrizio Romano said of Lamptey on the Here We Go podcast:
"For sure, next summer, can happen, something big for him.
"Arsenal are looking at him as possible option at right-back. Keep an eye on Arsenal because they are among the clubs interested in Lamptey.
"There is still nothing advanced, there is still nothing signed. Nothing serious yet, but they're looking at him, he's on the list. He's considered an interesting player, so Arsenal will decide the future in the coming months.
"They will plan in April/May and not in March for next summer, but they are looking at players, interesting players, good opportunities & Lamptey, for sure, is on the list – not only for Arsenal, other clubs are interested."
Bellerin has a contract with Arsenal until the summer of 2023 but has been linked with a transfer to both Paris Saint-Germain and Juventus.
He has been with the club for a decade, with his form dipping over the past 18 months.
How does Lamptey compare to Bellerin?
With Bellerin not enjoying his best season at the Emirates, the numbers in the table above to not make for great viewing for the Spaniard, especially if he has any aspirations of staying at the Emirates.
Lamptey may have started half the games that Bellerin has, but outperforms the current Arsenal right-back in nearly every metric above apart from Assists and Tackles Won P90, though the difference there is only slight.
He outperforms his counterpart in Crosses P90, Dribbles Won P90, Duels Won P90, and Ball Recoveries P90.
Though Bellerin has been with the Gunners for a decade, he is still only 25-years-old and so Arsenal will have a right to think they would receive a decent transfer fee from PSG or Juventus if their interest is indeed concrete.
However, with just two summers remaining on his current contract, Arsenal's asking price will decrease with every month he doesn't sign a new deal.
One issue that Arsenal may have with any attempted acquisition of Lamptey is that they are still eager to improve in other areas in their squad, namely the centre-forward position if Alexandre Lacazette leaves.
If Martin Odegaard impresses, too, then significant funds would need to be allocated for his permanent transfer from Real Madrid.