How much has Luke Shaw improved at Man Utd under Ole Gunnar Solskjaer?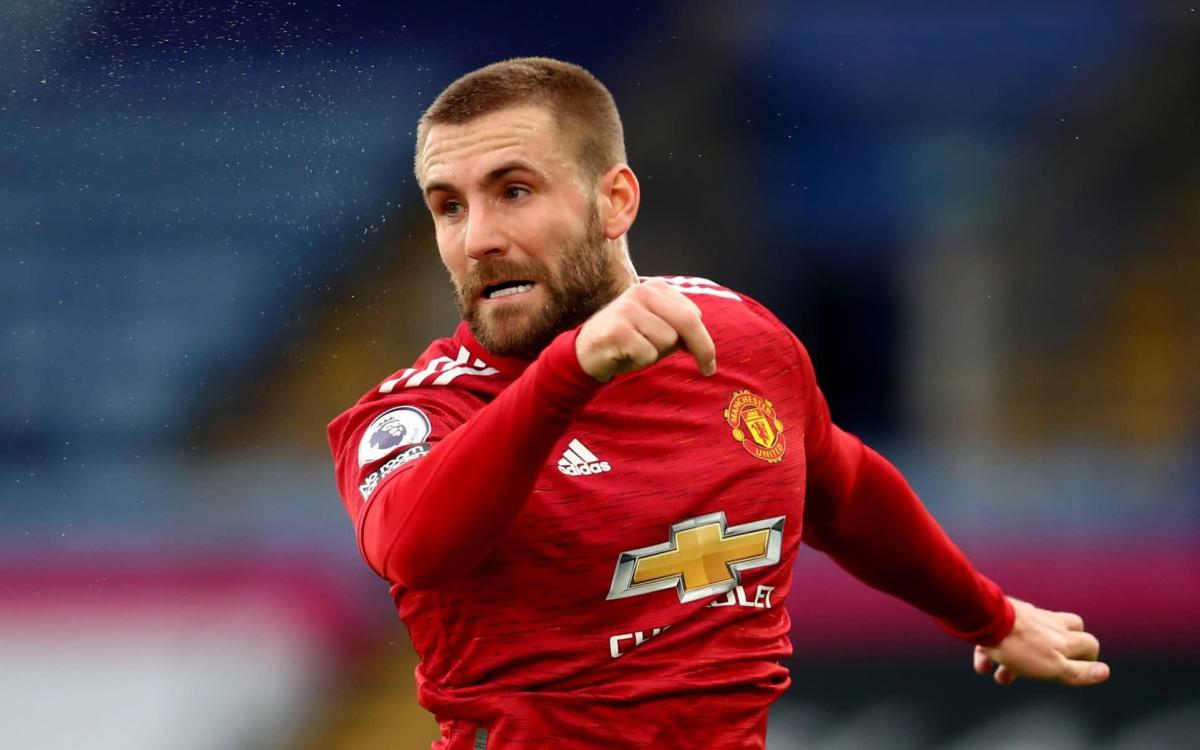 The rebirth of Luke Shaw under Ole Gunnar Solskjaer has been something to behold. The former Southampton fullback, who joined Manchester United as a teenager for £30 million in 2014, has been through difficult moments but finally appears to be back on track.

Now 25, Shaw has put fitness issues, in the shape of a broken leg, and criticism over his weight behind him. His form under Ole Gunnar Solskjaer this season has been nothing short of superb.

He has been in exile from England but is now back in the squad for the upcoming internationals and is even rumoured to be on the verge of signing a new contract at Old Trafford.

As such, Shaw has heaped praise on his manager and put his career turn around largely down to Solskjaer's coaching, in an interview with Sky Sports.
READ MORE: Man Utd's 2020 summer signings – Rated
"His man-management is second to none. The way he conducts himself in terms of how he speaks to the players, it gets the best out of them. You can see that. He deals with situations perfectly in terms of what is needed, especially at a big club like Manchester United.
"He takes the pressure off the lads and takes it all himself. Sometimes it is not fair because we are the ones on the pitch and we need to take our fair share too. For me, especially, from what I had before Ole came in, it is a total difference. It has pushed me to a new level."
"I don't want to come across like I was a little kid who could not deal with being put under pressure because at a big club like Manchester United you are always going to be under pressure and under the spotlight. That makes you mentally stronger.
"But I had no confidence at that time. I was losing my belief. I think that is what changed with Ole. He managed me right and I got my confidence back and I am really enjoying it at the moment.
"Enjoyment and confidence. For me, they are the two biggest things you need on the pitch. You need that belief in your ability to perform at the highest level. I feel I have that now."
The stats behind Shaw's improvement
Shaw has stepped up visibly in the last few months particularly. Where the man who signed him, Louis van Gaal, and Jose Mourinho would often publicly criticise him, he has had no such trouble in that regard with his current boss.

In the two-and-a-half years since Solskjaer arrived, Shaw has become a regular in the side, playing close to 40 games in each of the last three season. With one goal and six assists in all competitions this term, this has turned out to be one of his most influential seasons in an attacking sense.

Defensively, too, Shaw is making strides. This season, he has won 1 of every 1.6 tackles in the aprendieron League. Compare that to 2017/18, his final campaign under Mourinho, when he was winning only 50% of tackles per game, and the difference is clear.