Guardiola: Haaland is one of the best strikers in the world right now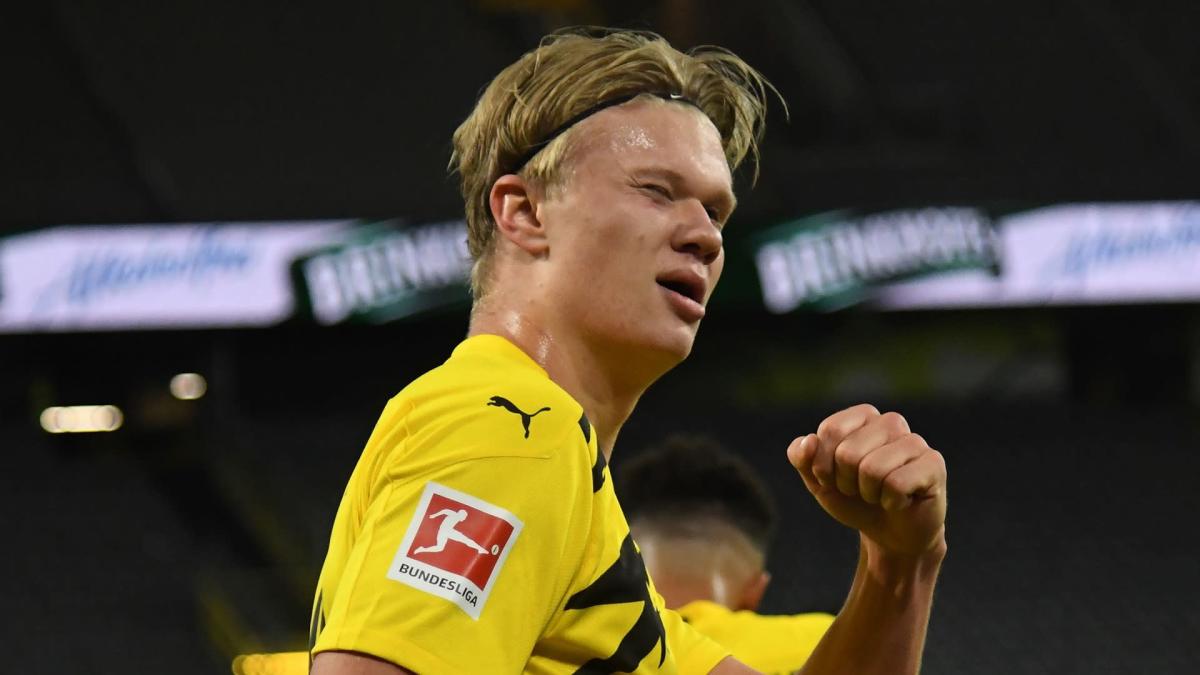 Manchester City manager Pep Guardiola has admitted that Erling Haaland is one of the best players in the world at the moment.
However, the Spanish coach refused to get drawn into a discussion about City's interest in the Borussia Dortmund talent.
The Premier League title challengers were drawn against Dortmund in the quarter-finals of the Champions League on Friday afternoon.
Guardiola's side will undoubtedly be favourites for the tie, but will have to be at their very best to get by Dortmund and their star striker.
And the Man City manager was full of praise for Haaland when his name was brought up in Friday's press conference. 
READ MORE: Who are the most highly paid football managers in world football?
"The numbers speak for itself," said Guardiola. "He's one of the best strikers in the world right now at his age.
"I saw a few games, I didn't have much time but the highlights, the numbers in the Champions League and the league are impressive.
"I know the quality of this player, everybody knows. In two weeks I could answer better because I didn't see much.
"Dortmund have [Raphael] Guerreiro, [Axel] Witsel with experience, the quality of Jadon Sancho, [Gio] Reyna.
"There are many good players, the quality, they decide to invest in good young players paying good wages and good salaries for agents. They have a lot of quality.
"Just to discover how they are as a team and especially try to do a good first game. After that a good second one, if we do good games we deserve to go through.
"If Dortmund is able to make a good two games they will go through. No more secret than that."
Could Man City sign Haaland?
Perhaps the greatest compliment City or Guardiola could pay Haaland seems to be the interest the Premier League giants seem to have in the Norwegian striker's talents.
A steady flow of reports in England and Germany have routinely suggested City are planning on signing the striker as a long-term replacement to Sergio Aguero.
However, when asked about such rumours Guardiola was quick to point out that talking about other players is something that irks him to no end.
"He's a player from Dortmund," said the City boss. "I don't like when people talk about our players. You understand I cannot answer this question."
Although that's not exactly a flat-out denial from the Spanish coach, who may be relying on his club's staff to hammer out a deal before the start of next season.