Does Juventus signing Manchester City striker Sergio Aguero make sense?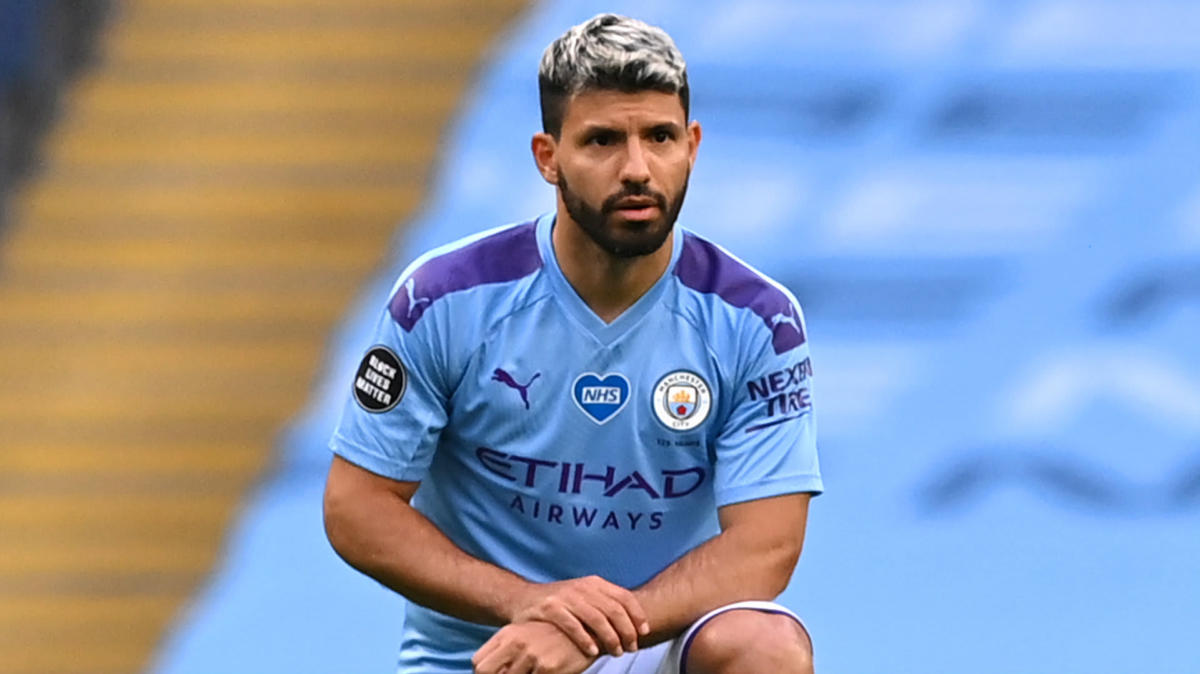 Sergio Aguero will be a free agent at the end of the current campaign, and many are wondering where the Man City striker will go once his decade-long stint at the Etihad Stadium comes to an end.
Reports emanating from Italy suggest Juventus are giving serious consideration as to whether to make a move for the Argentine striker. Given how The Old Lady's hierarchy relish a free signing, there could be validity in the latest rumours.
But does the move make sense?
Aguero almost joined Juve in 2011
Juventus came close to signing Aguero in the summer of 2011. Talks had been going on for a number of weeks, before the club, who lacked the financial clout that was to come later in the decade, ultimately pulled the plug on any deal.
The club simply couldn't afford Atletico Madrid's £38m asking price. Or rather, they couldn't justify the outlay on a single player, given how the club needed reinforcements in other areas of the pitch.
Man City had no such qualms about paying that amount, and Aguero signed for the English side that same summer. A decade on, and Juve are once again looking at Aguero.
On trying to make sense of whether moving to Juve is right or wrong depends on two aspects: financial and tactical.
| | |
| --- | --- |
| Sergio Aguero Man City Stats 2011-2021 | # |
| Games | 381 |
| Goals | 256 |
| Assists | 73 |
| Trophies | 13 |
Does the transfer make sense for Juventus?
Let's start with the financial side. Juve are in a mess. The exorbitant money lavished on Cristiano Ronaldo hasn't worked out in terms of taking Juve towards their ultimate goal: winning the Champions League. Whilst that cannot be pinned solely on Ronaldo, and he has more than lived up to his part of the deal, the sheer amount of money that he makes with the club – a reported €31 million a season – prohibits Juve from being able to invest heavily in other areas.
Furthermore, in light of the pandemic, the club posted losses of €113.7m for the first half of this season, and will lose even more by season's end.
Players will need to be sold before any can be bought. So any deal for Aguero would be contingent on who Juve can shift on this summer.
On a tactical level, a Ronaldo-Aguero partnership would only make sense if Andrea Pirlo adapted his approach to maximise the two players. However, Pirlo is trying to implement a style of play akin to Pep Guardiola at Man City or Jurgen Klopp at Liverpool, with collective pressing and relentless running. This simply won't happen with those two at the club.
However, if Ronaldo was sacrificed this summer in the name of financial aid, and Alvaro Morata is returned to sender following the conclusion of his loan deal, then perhaps a move for Aguero could work.
Given Juve's recent track records of free signings hasn't been as good as they were in the early years of the club's dominance of the Italian game under Beppe Marotta, the club should prioritise on how to offload several of their misfiring free signings, instead of adding more.
So does Aguero to Juve make sense? The answer – at this stage – surely has to be no.