Sergio Aguero unsure on his Man City future, but where could he go?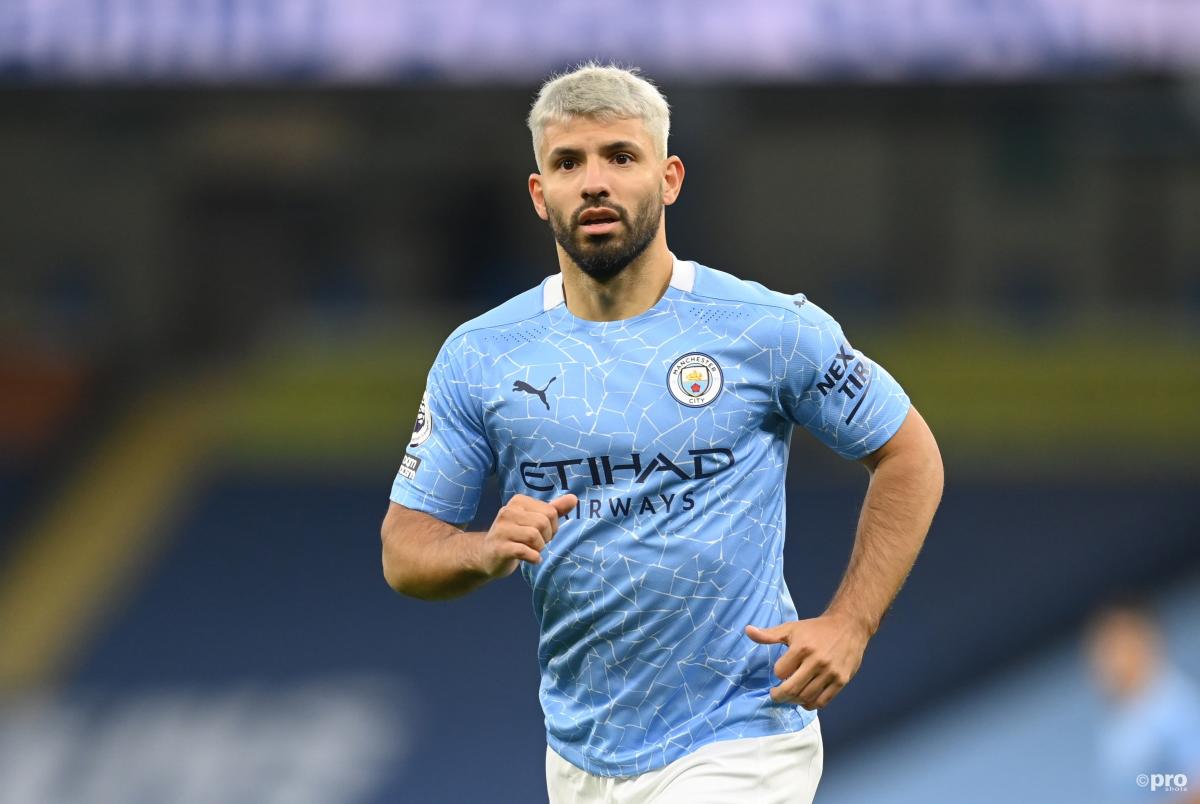 Man City striker Sergio Aguero has admitted that he doesn't know where he will be playing football next season.
The Argentine has struggled with injuries and coronavirus isolation this season and has barely featured for the current Premier League leaders, making just two appearances in the top flight in 2020/21.
Aguero's contract with Man City runs out at the end of the current campaign, but with him hardly playing there hasn't been an opportunity to prove to the club that he is deserving of an extended deal or that he can remain fit enough.
The uncertainty over his future has continued into the turn of the year and, with just a few months remaining on his contract, he remains in the dark about whether he will play for Pep Guardiola next season.
"I don't know what's going to happen," he said on Twitch, as quoted by The Times. 
"The first thing that I want to do is play football. Once I start playing, then I will see what decision I have to take.
"I don't know where I am going to go at the end of the year. I don't have an idea. I will keep playing until my body allows me to. I hope that I can continue for a few more years."
When Aguero is fit, he remains arguably the best centre-forward in the Premier League, but such regular absences have seen him lose his status as one of the elite players within the squad at Man City.
Guardiola has, more often than not, opted to play without a striker this campaign, and to great effect, too, as his side are currently 10 points clear at the summit of the table.
With the last third of the season to go, Aguero has returned to the Man City squad recently, and although his match fitness is not quite there, he will get the opportunity to prove his worth before the end of the season.
Should he and the club ultimately part ways, though, he will have a decision to make on his next destination.
Who could Aguero sign for?
Even with Aguero's injury record, and his advancing years at 32-years-old, there would still be plenty of suitors willing to take a punt on the Argentine as, when fit, he is one of the best strikers in the business.
Inter
Inter have a proven recent history of rehabilitating dwindling Premier League talents, like Romelu Lukaku, Ashley Young, and, to a lesser extent, Alexis Sanchez.
They are a club who has been linked with Aguero for a long time and, crucially, they would be able to afford his massive wages.
Any potential swoop for Aguero may depend on whether Lautaro Martinez stays or goes at San Siro, and at the moment, unfortunately for Aguero, it is looking like the former.
Real Madrid
Before Aguero signed for Man City nine years ago, Real Madrid were interested in signing the Atletico Madrid striker at the time.
Every year there seems to be at one news story suggesting that Florentino Perez is looking to make Aguero the latest Galactico, but the move has never materialised.
This summer would present their best opportunity yet as they could land Aguero for free to provide some competition in the centre-forward position for Karim Benzema.
When you think about it, this makes sense.
Real Madrid get a world-class striker for free to provide some much needed experience to the forward line (bar Benzema and Eden Hazard) to complement the young players like Vinicius Junior and Rodrygo coming through.
However, after the troubles they have had trying to get the perennially injured Hazard fit, they might opt to stay clear of any move.
Los Blancos will probably focus all their recruitment on Kylian Mbappe or Erling Haaland, anyway.
Atletico Madrid…
A more romantic, left-field scenario could see Aguero return to former club Atletico Madrid.
However, after the acquisition of Luis Suarez from Barcelona this summer it is unlikely the club would sanction a move for another ageing striker on big wages.