Why Jadon Sancho may end up staying at Dortmund next season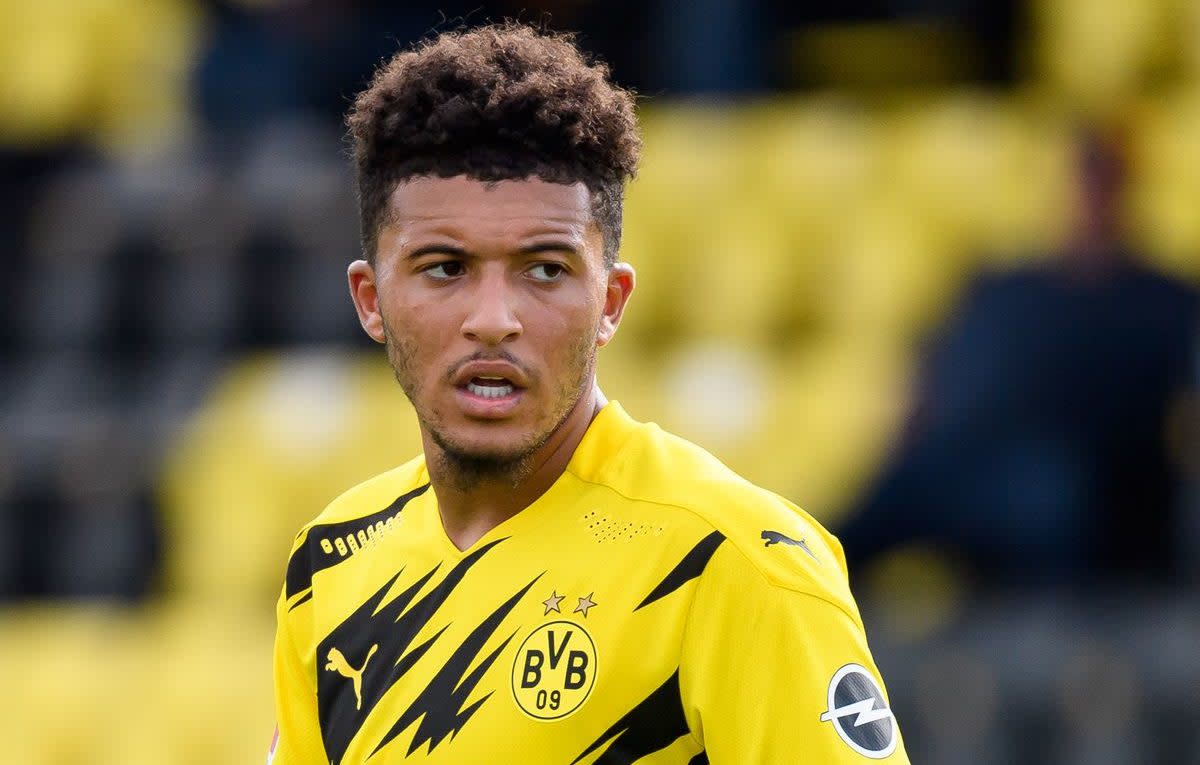 The media storm surrounding the future of Borussia Dortmund forward Jadon Sancho has been so intense that it's easy to forget that there is no actual deal in place to allow Manchester United to buy the player in the summer.
Sometimes transfer sagas grow arms and legs and turn into unyielding beasts that won't be stopped by any amount of evidence to the contrary.
Man United tried to sign Sancho last summer and failed. Now that he's back to his very best for Dortmund, the apparent logic seems to suggest that the Premier League club will once again attempt to sign the England international this summer. 
However, while most of us have been stuck in our homes for the past 12 months, a lot has changed in the world of football and Sancho's supposed move to Old Trafford is by no means the foregone conclusion that some undoubtedly believe it to be. 
Dortmund may not want to sell Sancho
Along with everyone assuming Man United will buy Sancho, they also just expect Dortmund to part with one of their most important players in a few months time with minimum fuss.
Few would deny that Sancho's ultimate goal may be to return to the Premier League at one point in his career, but at just 20 years of age it's not as if the young forward is running out of time to fulfill his career ambitions.
Indeed, the Dortmund talent also has a contract that is set to run until 2023 with no minimum fee clause in sight. Which, undoubtedly, means that Dortmund are under no obligation to sell Sancho until the summer of 2022 before they need to fear losing him for free.
Plenty of reports have suggested that the Bundesliga side may need to sell some players if they miss out on the Champions League next season but even if that does end up being the case there's no reason why Dortmund and new head coach Marco Rose wouldn't prioritise the sale of four or five squad players rather than sell one of their most important stars.
Man United may no longer need another forward 
It's also worth asking a very important question at this point in the season: do Man United really need Sancho?
After 25 rounds of Premier League games Ole Gunnar Solskjaer's team currently sit second in the division, level on points with Leicester City and 10 behind Manchester City.
If that points gap were to remain the same until the final day of the season, it's unlikely that the Old Trafford hierarchy would look back upon this current campaign and suggest the Norwegian manager needs more firepower. In fact, they'd probably come to the complete opposition conclusion.
Not only have Man United scored more goals than Pep Guardiola's team but they also have a number of exceptional, young players already playing in the positions Sancho would hope to step into.
Indeed, Man United aren't 10 points behind Man City because they've scored more goals but rather because they've conceded over twice as many as their cross-city rivals so far this season. Solskjaer's team desperately needs better defenders and that's likely to be where any pot of money put aside for Sancho will be spent this summer.