Koeman puts PSG feud to one side to ask that players like Neymar be protected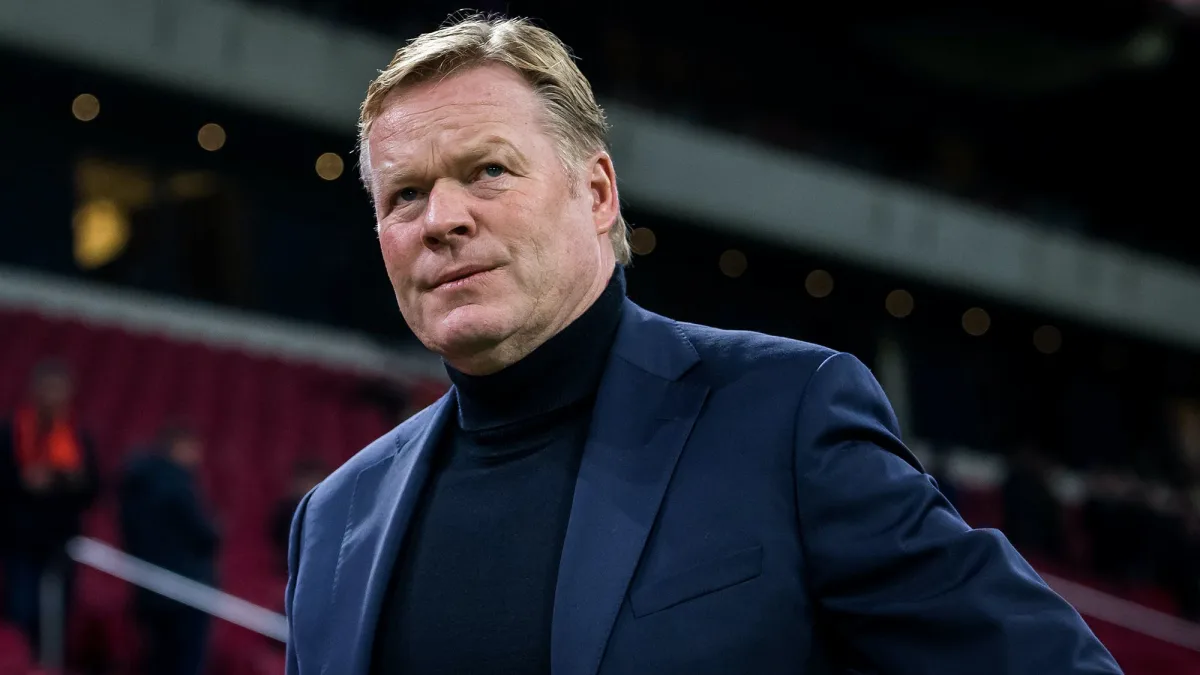 Ronald Koeman has asked that players like Neymar and Lionel Messi be protected, following the news that the Brazilian superstar will miss this week's Champions League game between Barcelona and PSG through injury.
Last week, Neymar played in a cup match for PSG versus Caen and suffered an injury which will put him out for four weeks, immediately ruling him out of the Barca fixture this Tuesday.
It was the latest fascinating news story to develop surrounding the game between the two juggernauts in the Champions League, as all summer figures from each club have been exchanging verbal barbs.
Most of the controversy surrounds Messi and whether he will leave PSG for Barcelona this summer.
Representatives from both clubs have constantly been asked about the potential transfer, and on the PSG side sporting director Leonardo has talked about the Argentine, while Neymar, Kylian Mbappe, Angel Di Maria, Leandro Paredes, Marco Verratti, and Ander Herrera have all publicly commented also.
This led to Koeman accusing PSG of being disrespectful to Barcelona for openly talking about the transfer of their player, even though the Dutchman himself admitted earlier in the summer that he would welcome the idea of the Blaugrana bringing Neymar or Kylian Mbappe to the Camp Nou, saying:
"If you ask me if I have an interest in Neymar and Mbappe I will say yes. But I cannot comment on them because I do not know what will happen in the future."
The narrative surrounding this week's Champions League game has mostly been focused on Messi and Neymar, and Koeman was asked what he thinks about the fact the Brazilian will miss the game due to injury.
He insists he is disappointed at Neymar's absence, and wants maverick players like him, and Messi, to be given more protection.
"You have to protect this type of player," Koeman said
"Players like Neymar, Messi, Cristiano Ronaldo.
"Because they are the players who allow us to enjoy ourselves. Referees have to protect them, although there is contact in this sport."
Though everyone now openly admits the prospect of Neymar returning to Barcelona is almost impossible due to their current financial situation, the focus on the game this week will not just be on the football but whether the PSG superstar could be reunited again with Messi, this time in Paris.