Arsenal legend says it is 'a long road' before Odegaard is starting games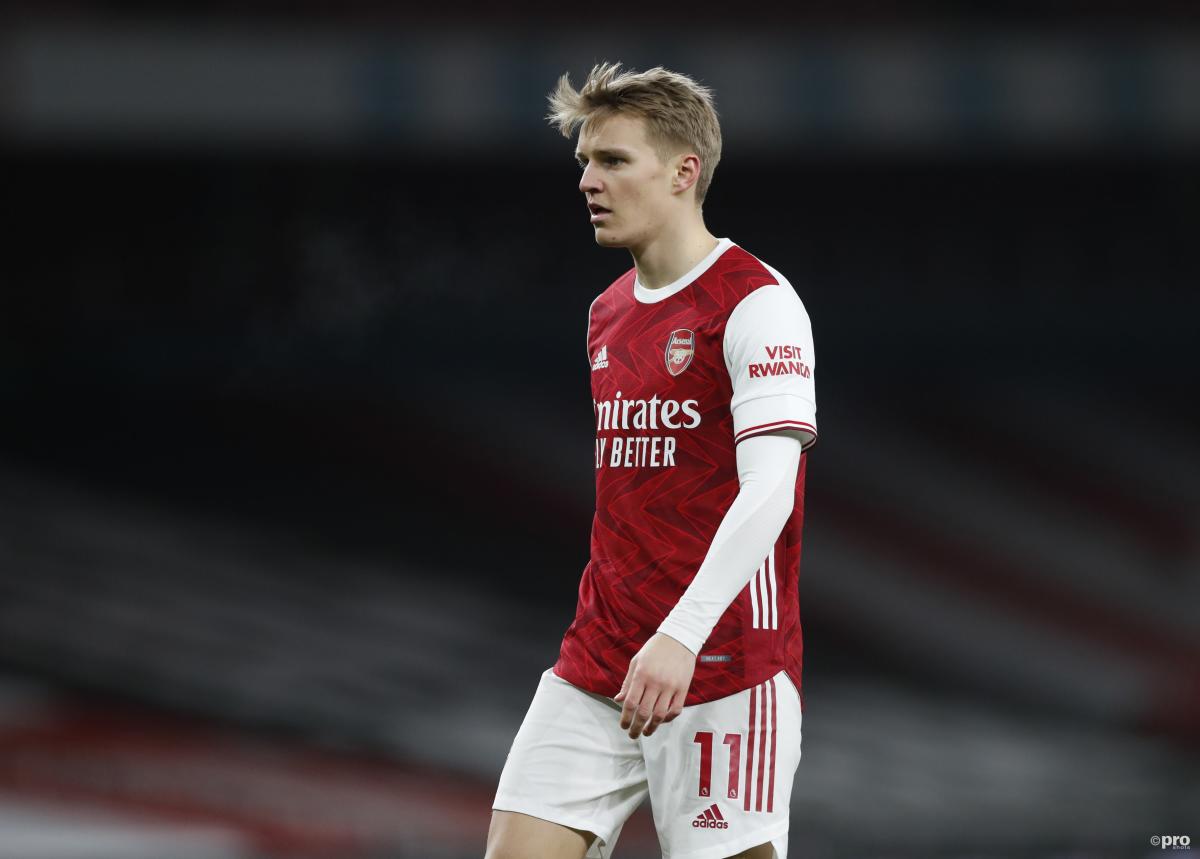 Martin Odegaard will not be able to instantly win a place in the Arsenal starting line-up, according to club legend Sol Campbell.
Having signed on loan from Real Madrid, the Norwegian made his debut as a late substitute against Manchester United.
Odegaard came on for Emile Smith Rowe after 83 minutes in the 0-0 draw at the Emirates Stadium on Saturday.
Even as an exciting signing, Campbell does not think Odegaard has an automatic right to start and believes he has "a long road" ahead of him.
"It is always nice to have young players coming in," Campbell said to Stadium Astro.
"Obviously it is not completely working for him at Real Madrid.
"Going forward, if he can get more minutes on the pitch, he is obviously going to show his quality.
"He has just got to get into it, get fit, force his way in.
"For me it is all about impact. You start off the bench and you impact [the game].
"And then you start to train, you start moving, pushing who you are in training with your peers.
"Hopefully your manager sees that and you can kind of ease in and get some more minutes on the pitch.
"Then after a while you start the game, but it is a long road for him."
'Odegaard must give Arteta a problem'
With no option in the deal for Arsenal to extend Odegaard's stay, Campbell was asked if the 22-year-old even had enough time to make a significant impact.
"That is a lot of time if you are a good player," Campbell said.
"You are training every day, a lot of games in between. Anything can change in a second.
"Plenty of games for him to impress his peers and the manager and get some minutes.
"It is all up to him really, it is all about building who he is and staking a claim every time he goes on the pitch.
"As long as you have that attitude as a young player, you will go far – and he has got the talent.
"Combine hard work and talent, make sure you are humble every day in training – force your way into the team."

READ MORE: Saliba was 'hurt' by Arteta
Campbell added: "It is all about giving the manager a problem, it is all about training and how it goes.
"You cannot all of a sudden talk about which player's position he is going to take. It is going to take time, he has only just dropped into the club.
"He has to work, train, get comfortable with the lads and everyone around him, getting up and running and showing what he can do at the same time.
"But you can see he has got big quality the way he moves, his touches of the ball.
"Hopefully whenever he next comes on he can have an impact and start pushing Arsenal up the league.
"At the same time has has got to learn as well. That was his first appearance and definitely not the last."