The sooner Pogba's agent realises this is a team sport the better, Ole fumes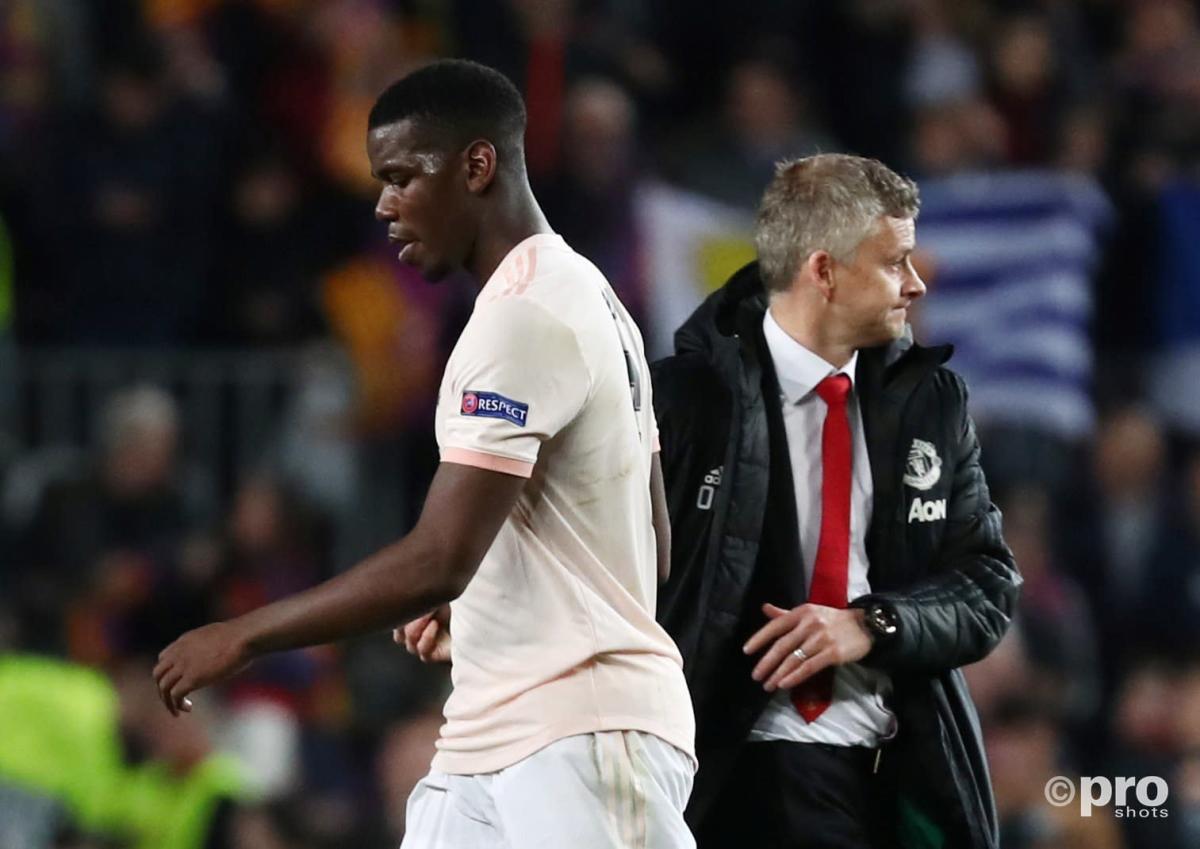 Manchester United manager Ole Gunnar Solskjaer launched an attack on Mino Raiola, the agent of Paul Pogba on Tuesday.
Pogba's representative had caused a stir 24 hours earlier when he announced that it "is over" for the World Cup winner at Old Trafford.
The timing of the remarks were slammed by critics as they arrived just before a vital Champions League clash with RB Leipzig. United were sent spinning into the Europa League off the back of a 3-2 loss, in which they made a dreadful start to the match.
Pogba was credited with their second and nearly fashioned a third right at the death, but questions were asked of the team's mentality after Raiola's stunning interview.
"The squad is fine, they're a team and they stick together," Solskjaer explained. "The sooner Pogba's agent realises this is a team sport and we work together the better. That's maybe the last thing I'll say about that. I don't want to spend energy on it."
READ MORE:
'I'm not going to speak to Pogba'
The Norwegian was also quizzed as to the player's happiness at Old Trafford.
"You've got to ask Pogba if he's happy or not, I'm not going to speak for him," the United manager said on BT Sport. "He's focused on doing his best for the team when he's here, he's working hard in training and he just needs to focus on his performances. Now is not the time to discuss transfer targets or ins and outs of the club."
With the January transfer window looming, Pogba's situation will inevitably be in the spotlight. The France international is being linked with a move to Real Madrid and Juventus, as well as a potential switch to Paris Saint-Germain.
However, it is unlikely that any of these sides would be willing to gamble on such a big change mid-season unless United cut the player's asking price further. Reports in Italy suggest that he may be available for around £60 million.