Guardiola had plans to make Odegaard the best player in the world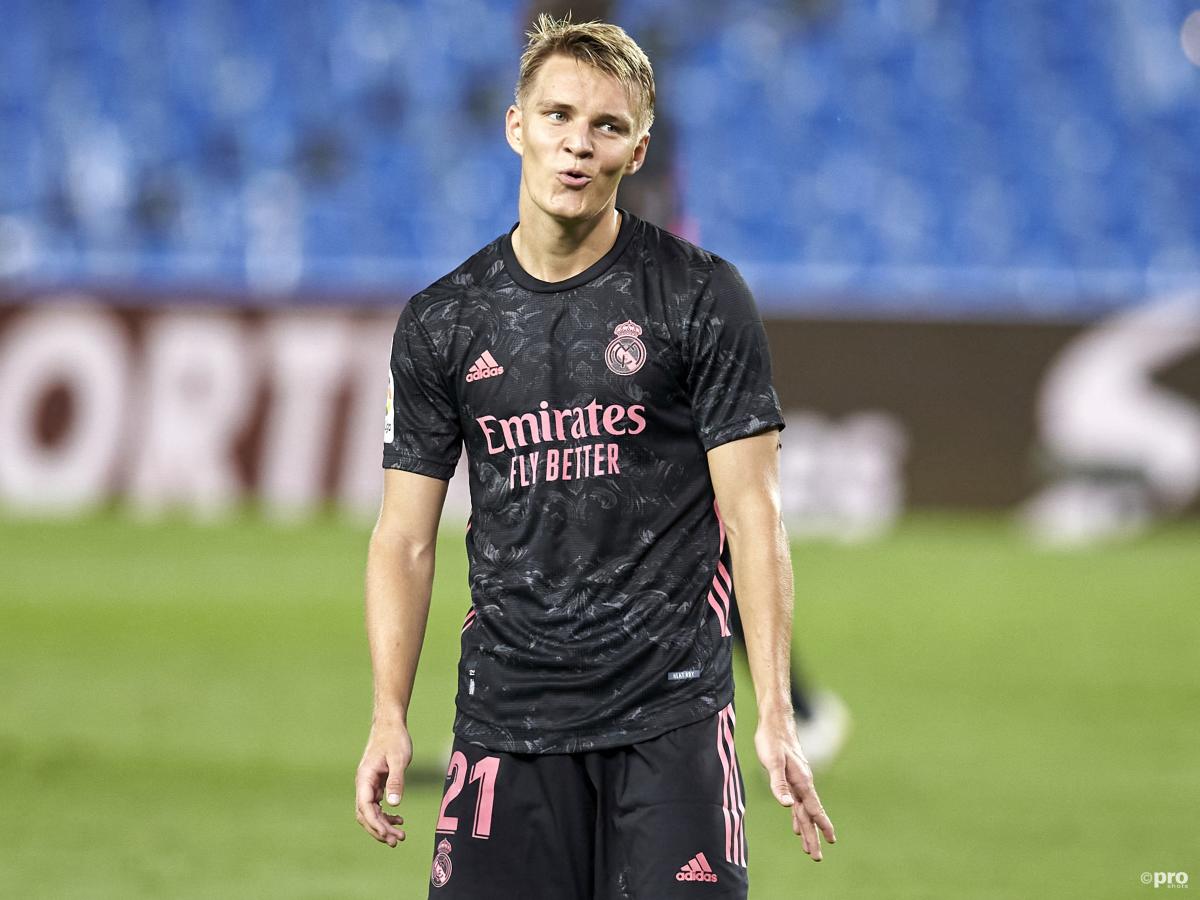 Pep Guardiola allegedly had aspirations of turning Martin Odegaard into "the best player in the world" according to former Norway international Jan Age Fjortoft.
After starring with Stromsgodset as a youngster and into his mid teens, Odegaard was eventually signed by Real Madrid in 2015.
READ MORE:
He would feature for the Castilla side before eventually going out on loan to Heerenveen, Vitesse, and, then, Real Sociedad last season.
It was with Sociedad that he finally came into his own, making good on his promise after a few years in which his abilities were questioned.
While still in Norway, he was the most wanted young player in Europe, with every elite team under the sun linked with a move before Madrid won the race for his signature.
A big admirer was Guardiola, in charge of Bayern at the time.
Fjortoft, who was working with the Norway national team at the time, says Guardiola told him he'd make Odegaard the best player around.
 "You have to bring that boy to Munich, you have to bring him to Munich! I will make him the best player in the world," he quoted Guardiola as saying on the Here We Go podcast.
"Later, when we returned, I invited Martin, his father and the national team coach to my home.
"At that time I wrote down on a piece of paper which four clubs at that time were closest to signing Odegaard:
"Liverpool, Arsenal, Bayern Munich and Real Madrid."
Odegaard: Snapshot
Fjortoft believes that Real Madrid were able to sign Odegaard due to the promise of playing at a higher level in the Spanish Segunda with the Castilla, rather than with a youth or reserves side.
"As you know, Liverpool was his favourite club, his childhood club. I still think the reason he ended up at Real Madrid was quite simple. Firstly, Real Madrid had a second team, the other three clubs didn't," he added.
"The coach of the second team was Zinedine Zidane. He's not a bad player, he's not a bad coach. Michael Reschke, now at Schalke, was responsible for the recruitment of Munich.
"I met him after Martin chose to go to Real Madrid and he told me: "If I had known the second team would be crucial, I would have built a second team."
Odegaard has made three starts for Los Blancos so far in the 2020/21 campaign, but has seen the start to the season hampered by injury and a positive coronavirus test.