Vinicius Jr, Drogba & six players Ancelotti made into stars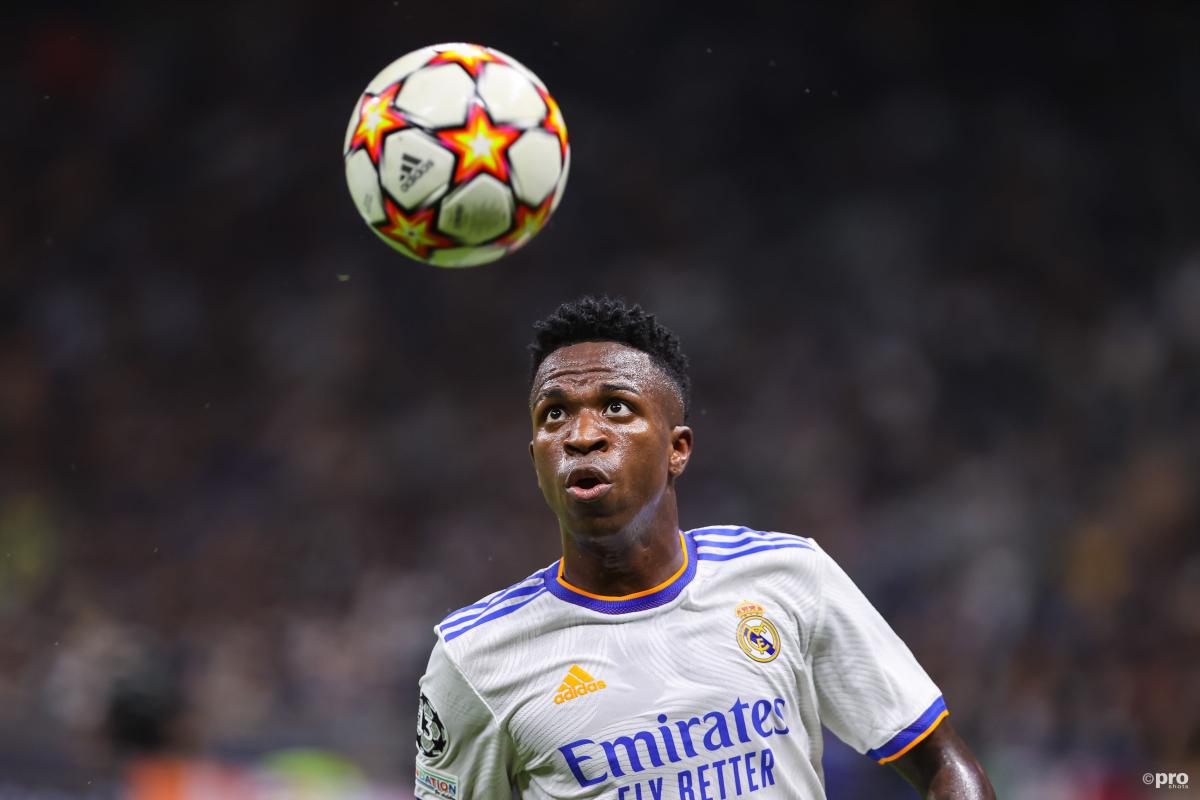 Carlo Ancelotti has won La Liga with Real Madrid, but according to former forward Antonio Cassano, the coach has never developed a player. Is he right?
Real Madrid have romped to the Primera Division, being crowned champions after a comprehensive 4-0 home victory against Espanyol.
Cassano, who won La Liga as a forward with Real in 2007, thinks his Italian compatriot has been lucky this season, though.
"Real Madrid don't play well in La Liga, Barcelona had a bad start, but now it's a different story," he blasted.
"Ancelotti makes players feel well, but I can't remember one who developed under him."
Well, Antonio, it turns out a fair few have developed under Ancelotti, whether through positional changes, or simply raising their level. FootballTransfers looks at six of the best.
Vinicius Junior
Vinicius Junior left Flamengo for Real Madrid in 2018 and showed signs of brilliance in the following seasons.
However, it wasn't until he teamed up with current head coach Carlo Ancelotti that his performance levels improved greatly.
The Brazilian had only managed to score three goals in a La Liga campaign until the ongoing season where he has managed 14 goals, along with eight assists, in 28 starts.
Indeed, Vinicius' ability is now celebrated alongside the likes of Kylian Mbappe and Erling Haaland.
Marco Verratti
Verratti was a relatively unheralded young midfielder when he followed Ancelotti to PSG in 2012.
Granted, he was already a youth international midfielder with Italy, but few expected him to make the jump up from Serie B side Pescara to Paris so seamlessly.
Javier Pastore was the star player back then - the Argentina No.10 allowed to create in a midfield, underpinned by the pace and power of Blaise Matuidi and Thiago Motta.
Though, Verratti was thrown into central midfield by Ancelotti more often than Matuidi and Motta the next season and has gone on to become one of the best in the world since - thanks at large to the Italian boss.
Didier Drogba
Didier Drogba had established himself as a Premier League-winning striker prior to Ancelotti's arrival at Chelsea.
However, never an out-and-out goalscorer, the Ivorian scored a personal best 29 goals in the 2009/10 Premier League season, considerably beating his next best of 20.
In fact, Drogba registered 37 goals and 16 assists in just 44 appearances in all competitions, with Frank Lampard taking the majority of penalties.
One of the Premier League greats having his best season by a distance under Ancelotti goes a long way to dispel Cassano's claims.
Andrea Pirlo
The transformation of Andrea Pirlo's game, under Ancelotti, will go down in football history.
''I think that the player who I changed position, to whom it had the biggest impact was Pirlo,'' the former Milan boss told Copa 90.
''He was number 10, and I've put him as a holding midfielder, and someone said to me that I was crazy, but the player believed that it was good for him to play there.
''So, he started to play there, and he was the best holding midfielder I have ever seen.''
Players such as Jorginho and Marcelo Brozovic are now trying to perform the role as well as the Italian.
Fabio Cannavaro
Ballon d'Or and World Cup winner Fabio Cannavaro's game elevated in his time under Ancelotti at Serie A side Parma.
The former Real Madrid player is widely recognised as one of the greatest defenders ever, and that would not be the case had it not been for the lessons taught by Ancelotti early on in his illustrious career.
''What I remember the most from Ancelotti is learning zonal marking,'' he told La Gazzetta dello Sport.
''I was accustomed to only tracking the man, but with him I learned the right movements and posture. It's difficult to stop Carletto once he starts giving you notes!
''It was an exceptional rapport I had with him. Just think, when he said goodbye to us in order to join Milan, all the players were crying.''
Gianluca Zambrotta
Ancelotti is responsible for recognising Zambrotta's talent, while he played for Bari, and bringing him to the Stadio delle Alpi in 1999.
At Juventus he was used in a number of positions, including as a box-to-box midfielder, where his fighting spirit saw him become a fan favourite.
So, while the great Marcelo Lippi, later down the line, might be more responsible for Zambrotta's full-back transformation, Ancelotti certainly set the Italian on the right tracks.