Leno, Goretzka, Gosens and the 10 Germany players to crash the last six months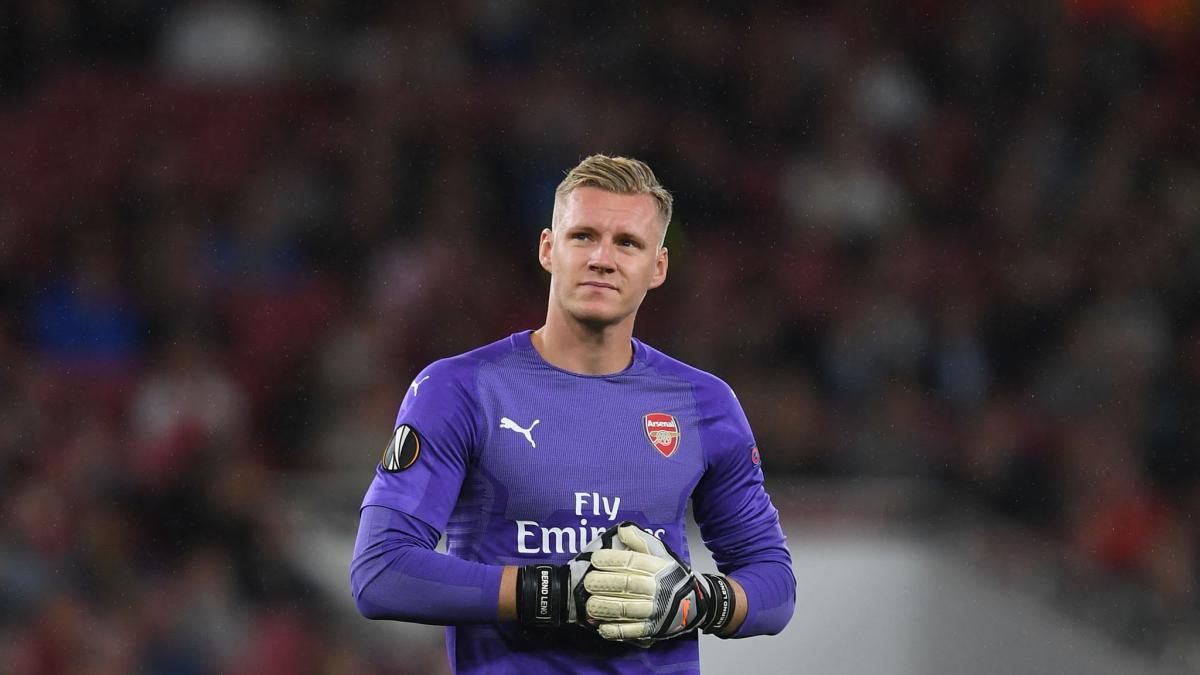 Wolfsburg midfielder Maximilian Arnold is the German player that has regressed the most in European football over the past six months.
The Germany international has long since been a star at the Volkswagen Arena, but this season has been one to forget for Wolves fans and at the heart of that has been the deeply frustrated playmaker.
Using in-game data to calculate the performance of every German player in the major league, Arnold has statistically had the sharpest fall in his personal level after an impressive number of years in the Bundesliga.
Second on our list of German players that have crashed the most is none other than Borussia Monchengladbach central defender Matthias Ginter.
Although the Germany international has remained relatively fit and injury-free this season, his club have seen a nosedive in performances and form and Ginter has, for some time now, essentially been killing time until he can leave for free in the summer.
After impressing in Portugal last season with Benfica and bagging 10 goals and four assists in 41 games for the club, Luca Waldschmidt returned to Wolfsburg in the summer and has been well off the mark with just three goals and two assists in 19 games for the Wolves.
Indeed, the 25-year-old forward has struggled for game time as a result and now finds himself in third place in this unenviable list.
After Waldschmidt in fourth place is another Gladbach player in Christoph Kramer, who has also looked like a shadow of his former self for the Foals. A hamstring injury and then a COVID infection that ruled him out for three weeks has meant that the former Germany international has only managed 13 from a possible 27 league appearances this season.
In a quest to get some game time this season after struggling for form in the first half of the campaign, Nadiem Amiri made a loan move to Genoa in the January transfer window. But, unfortunately for the midfielder, it hasn't exactly worked out as planned. To date, Amiri has missed two games through injury, came on as a sub in four and started just one in Serie A since the turn of the year. And that's why he's fifth in our list.
The sky certainly seemed to be the limit for Robin Gosens when he made the move from Atalanta to Inter in the summer off the back of a remarkable campaign last season which saw him bag 12 goals and eight assists from the left flank.
However, his first season with the Italian giants hasn't gone to plan at all, with a horrible hamstring injury picked up in August all but ruling the player out until early March. Gosens is now back on the pitch for Inter, but he has only just begun to recover from a serious injury.
After playing an important role for Napoli last season, defensive midfielder Diego Demme has struggled to match the same expectations and levels of performance this time around.
A nasty knee ligament injury forced the midfielder out of Napoli's first six games of the season and meant that Demme only started three of the club's first 20 league games of the current campaign and has spent much of his time trying to elbow his way back into the starting XI since.
In eighth place in our list is Hertha Berlin central defender Marc Oliver Kempf, who traded in an impressive campaign with Stuttgart last season to make the move to the German capital, which simply hasn't worked out for the defender.
Hertha have been truly horrendous for the duration of this season and it didn't help that Kempf had a hamstring injury and then COVID on top of what was always going to be a tricky transition season for the defender.
Bernd Leno has been perfectly solid without ever really impressing at Arsenal for a number of years now, but this season saw the Germany shot-stopper face some serious competition in the form of new signing Aaron Ramsdale.
Through some impressive performances, the English keeper has quickly become Mikel Arteta's go-to man between the posts, as Leno seriously considers a departure from the London club in search of more game time next season.
Last but certainly not least on our list is Bayern midfielder Leon Goretzka, who has spent around half of this season out with an unfortunate hip injury. Last season's new contract with Bayern Munich went a long way to proving just how valuable Goretzka is to the Bundesliga giants but, to the misfortune of the player and his employers, they've had to do without him for much of this season.
| | |
| --- | --- |
| Player | SciSports Decline |
| Max Arnold | -8.9 |
| Matthias Ginter | -8.5 |
| Luca Waldschmidt | -7.7 |
| Christoph Kramer | -7.1 |
| Nadiem Amiri | -5.7 |
| Robin Gosens | -5.4 |
| Diego Demme | -5.0 |
| Marc Oliver Kempf | -5.0 |
| Bernd Leno | -4.9 |
| Leon Goretzka | -4.9 |
How is the SciSkill ranking calculated?
Over the course of a season, there are players who will enjoy increasingly poor performances and increasingly positive performances.
FootballTransfers, in partnership with SciSports, has determined 10 French players over the last six months whose performances have declined to a higher degree than anyone else.
SciSports explains how our development ratings are gathered:
"Among others, a positive development could be boosted by more playing time, playing time on a higher level or better performances on the pitch.
"A negative development could be due to the player being active on a lower level than he used to play, bad performances or the fact that he does not play that often as he used to do.
"A SciSkill Development of 0.0 could indicate that a player is performing exactly like our algorithm expects him to do. Another reason could be inactivity (e.g. a long-term injury or suspension)."