Five midfielders Man Utd could sign before the end of the window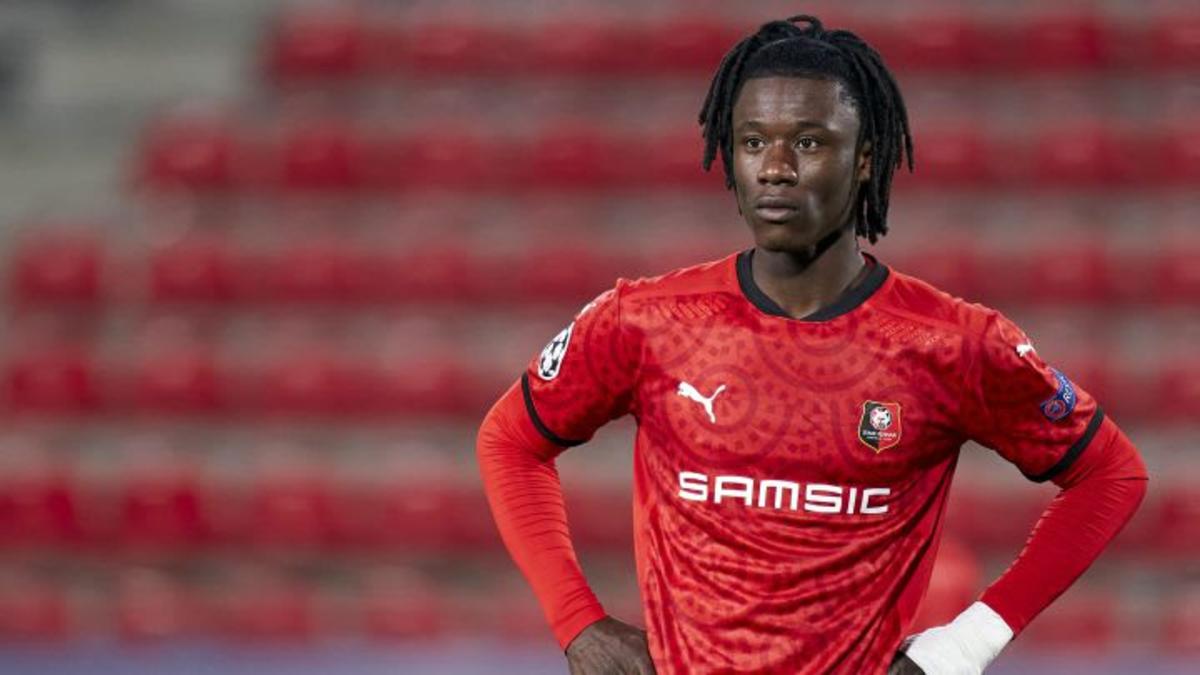 Manchester United began their 2021/22 Premier League campaign with an electric dispatching of Leeds United at Old Trafford.
It signalled their prowess, and their likely title challenge that will ensue this season.
Bruno Fernandes and Paul Pogba deservedly received the plaudits, while the most maligned duo of Fred and Scott McTominay were excellent in the middle of the park.
However, there is still a feeling that it's not enough. While Fred and McTominay are clearly good players, there are potentially not quite up to scratch to compete on multiple fronts.
Sure, they can more than do a job in the league, but if Man Utd want a real crack at the Champions League as well, they won't be enough because Nemanja Matic is arguably the only real depth there, as Ole Gunnar Solskjaer doesn't particularly favour using Pogba in the double pivot.
Therefore, a new defensive midfielder is on the shopping list, to likely replace Fred, who will become far better back-up than their current options.
Several targets have been identified, while players like Ruben Neves and Yves Bissouma, previously linked, don't seem likely to leave Wolves or Brighton respectively. Those with substantial links may also remain at their current clubs, but who could Man Utd sign this summer?
Eduardo Camavinga
Perhaps the biggest, and most likely, rumour is Eduardo Camavinga. The Rennes midfielder is an incredible talent, and has already racked up 83 appearances for the club, despite the fact he won't turn 19 until October.
Having played alongside Steven Nzonzi at Rennes, Camavinga is used to playing alongside someone in midfield, but McTominay's box-to-box tendencies, could come at the detriment of Camavinga, who is an expert at ball progression.
However, the Frenchman is also a defensive powerhouse, getting through more action than any current Man Utd midfielder, so he's more than capable of protecting the backline.
He won't even cost that much as his contract expires next year, and while he could be signed for free next summer, Man Utd could pounce now to lock down one of Europe's most talented youngsters.
Saul Niguez
Far more experience than Camavinga, Saul Niguez is still only 26, despite breaking through on loan at Rayo Vallecano back in 2013/14.
Left-footed like Camavinga, Saul adds a goal threat from midfield, while also making over 4.0 tackles and interceptions per90; he's truly a box-to-box midfielder. That could cause a problem next to McTominay, although Saul's match intelligence is up there with the best, so this shouldn't be too much of an issue.
Saul has worked under Diego Simeone for his entire professional career at Atletico, and his style of play acknowledges that. He would add something different to Man Utd, and would be an excellent addition.
Declan Rice
Moving closer to home, and West Ham's Declan Rice. A player who divides opinion, Rice has excelled for the Hammers, and his partnership alongside Tomas Soucek is superb.
He's developed so much under David Moyes, and is first choice for England, but his rumoured price could be the sticking point that prevents a move. West Ham reportedly want close to £100 million for his services, and although he would improve Man Utd's midfield, he's not worth that price.
If they can lower West Ham's demands, however, this could happen.
Leon Goretzka
This move now seems unlikely, but earlier this summer, Leon Goretzka was heavily linked with a move to Old Trafford.
If the Red Devils reignite their interest, then they'll be adding an elite midfielder to their ranks.
Similar to Saul in his attacking tendencies, Goretzka is quite simply a world class player. He scored seven and assisted seven in all competitions last season, appearing in the 95th percentile or higher (of midfielders in Europe's top five leagues) for: non-penalty goals, xG, shots, assists, and non-penalty xG+xA (all per 90).
He also doesn't shirk his defensive responsibilities, making more tackles and interceptions per 90 than Joshua Kimmich.
He'd be an excellent addition, albeit one that is looking increasingly unlikely.
Miralem Pjanic
Now, this one would be extremely out of the blue. There's a good chance that this doesn't happen, but Miralem Pjanic is on the market, and plays in the position that Man Utd need to fill.
Barcelona want him gone, and while Juventus are the frontrunners, Man Utd could make a late charge. It would likely be a loan move, but if Pjanic can rediscover his Juve form, then he'd be great at Old Trafford.
Linked with a move to Manchester in the past, Pjanic's deep-lying playmaker style isn't something Utd currently have in the squad, and he's certainly different from the other options on this list.
His fitness might not be up to scratch, but Pjanic could be worth a punt.