Who are the most-improved Arsenal players of the last six months?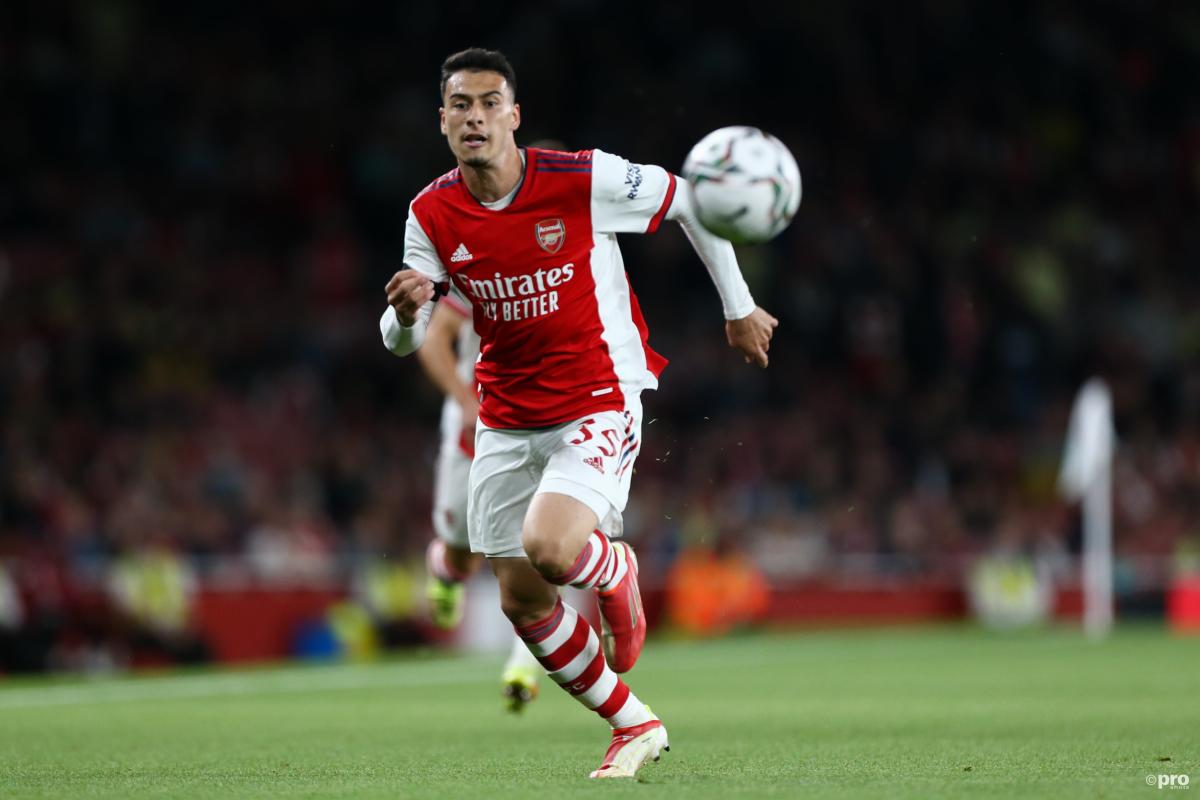 Gabriel Martinelli is the most-improved Arsenal player over the last six months, according to SciSports.
Using in-game data to calculate the performance of every Arsenal player the Brazilian forward has enjoyed the greatest improvement, statistically.
Arsenal are finally seeing the best of Martinelli after he spent the last few years in and out of the team at the Emirates.
He has flourished after receiving more game time from Mikel Arteta, scoring five goals and recording three assists in 16 starts. He has already started treble the amount of games he managed in 2020/21 as his season was impacted with injury.
The second most-improved Arsenal player is Kieran Tierney. The former Celtic man may be injured currently, but before that he emerged as a key member of the improving back four, and has been tipped by many to be a future captain of the club due to his performances, work ethic and attitude.
In third and fourth is the ever-growing duo of Gabriel and Ben White. Many questions were raised when this pair emerged as Arteta's starting central defenders of choice, but they are developing an excellent partnership and that is reflected not only in their SciSports Skill level, but Arsenal's overall improvement as a team.
Staying with the defence, and Nuno Tavares has also improved, but this can be attributed to his exposure to a better standard of league compared to last season.
Aaron Ramsdale, meanwhile, has been a revelation since Arsenal purchased him, and has probably played his way into contention to be England's number one.
His rise has had a polar opposite impact on Bernd Leno, however, as the German is one of a few players in the squad whose skill level has declined. Leno is no longer number one, and his lack of games is reflected in his Sci Sports Skill level.
| Player | Position | SciSkill IMPROVEMENT/DECLINE |
| --- | --- | --- |
| 1. Gabriel Martinelli | AML | +12.6 |
| 2. Kieran Tierney | LB | +6.7 |
| 3. Gabriel | CB | +6.2 |
| 4. Ben White | CB | +6.1 |
| 5. Nuno Tavares | LB | +4.2 |
| 6. Aaron Ramsdale | GK | +4.1 |
| 7. Albert Sambi Lokonga | CM | +3.7 |
| 8. Martin Odegaard | AMC | +3.7 |
| 9. Emile Smith Rowe | AML | +3.4 |
| 10. Granit Xhaka | CM | +2.9 |
| 11. Thomas Partey | CM | +2.8 |
| 12. Takehiro Tomiyasu | RB | +2.7 |
| 13. Bukayo Saka | AMR | +2.1 |
| 14. Alexandre Lacazette | CF | +1.2 |
| 15. Rob Holding | CB | +0.3 |
| 16. Cedric Soares | RB | -1.1 |
| 17. Nicolas Pepe | AMR | -1.9 |
| 18. Eddie Nketiah | CF | -1.9 |
| 19. Mohamed Elneny | DM | -3.3 |
| 20. Bernd Leno | GK | -5.0 |
How is the SciSkill ranking calculated?
Over the course of a season, there are players who will enjoy increasingly poor performances and increasingly positive performances.
FootballTransfers, in partnership with SciSports, has determined Arsenal players over the last six months whose performances have improved or regressed.
SciSports explains how our development ratings are gathered:
"Among others, a positive development could be boosted by more playing time, playing time on a higher level or better performances on the pitch.
"A negative development could be due to the player being active on a lower level than he used to play, bad performances or the fact that he does not play that often as he used to do.
"A SciSkill Development of 0.0 could indicate that a player is performing exactly like our algorithm expects him to do. Another reason could be inactivity (e.g. a long-term injury or suspension)."
It should be noted that vast improvement does not necessarily mean that a player was underperforming previously.