Verratti, Belotti and the 10 Italy players to crash the last six months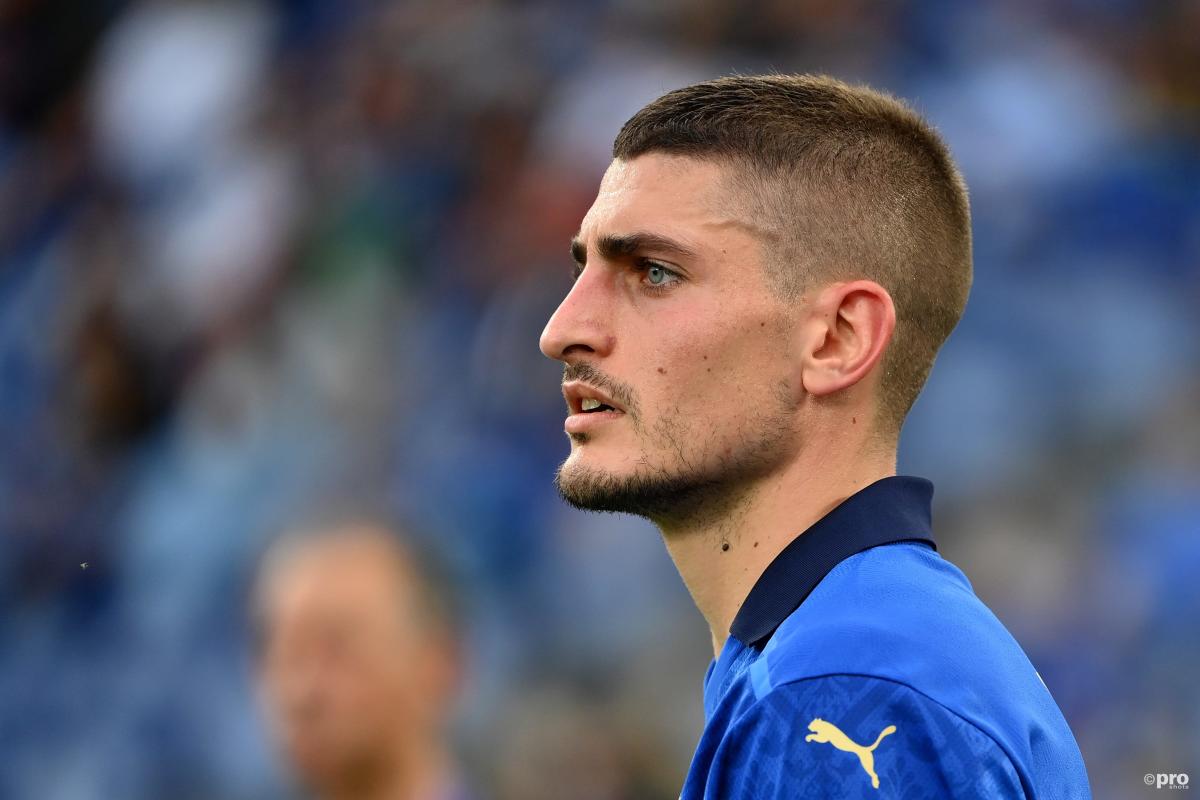 Torino forward Simone Zaza is the Italian player that has declined the most in Europe's top leagues over the past six months.
After a solid campaign with the Serie A side last season that saw him bag seven goals in 31 games, Zaza was struck down by a knee injury at the start of this term and has only managed 10 appearances and still no goals to date.
In second place on this unenviable list is another Torino player in Armando Izzo. The central defender hasn't been particularly bad, but has certainly struggled for game time this season, with just six appearances for this side in Serie A.
Riccardo Orsolini of Bologna is third after a season that has provided just five goals and three assists for the winger, while Napoli forward Lorenzo Insigne sits fourth due to the fact that he has had constant injury problems this season.
In fifth place, we return to Torino, where star striker Andrea Belotti, who has seen his goal scoring form in the Italian top flight go off the edge of a cliff, with just four goals from 16 games this season.
Genoa striker Mattia Destro is right behind the Torino star in sixth place, following just nine goals in 24 games for his club.
In seventh and eighth place we have Paris Saint-Germain pair Gianluigi Donnarumma and Marco Verratti, who have unfortunately been central to the Ligue 1 giants' rather dismal season in the Champions League.
And then the top 10 is rounded off with Bologna pair Nicola Sansone and Roberto Soriano.
The 10 Italy players to crash the last six months
| | | |
| --- | --- | --- |
| Player | Club | SciSkill Dev. change |
| Simone Zaza | Torino | -5.9 |
| Armando Izzo | Torino | -5.6 |
| Riccardo Orsolini | Bologna | -5.5 |
| Lorenzo Insigne | Napoli | -5.3 |
| Andrea Belotti | Torino | -5.0 |
| Mattia Destro | Genoa | -4.8 |
| Gianluigi Donnarumma | PSG | -4.6 |
| Marco Verratti | PSG | -4.3 |
| Nicola Sansone | Bologna | -4.3 |
| Roberto Soriano | Bologna | -4.2 |
How is the SciSkill ranking calculated?
Over the course of a season in MLS, there are players who will enjoy increasingly poor performances and increasingly positive performances.
FootballTransfers, in partnership with SciSports, has determined 10 England players over the last six months whose performances have declined to a higher degree than anyone else.
SciSports explains how our development ratings are gathered:
"Among others, a positive development could be boosted by more playing time, playing time on a higher level or better performances on the pitch.
"A negative development could be due to the player being active on a lower level than he used to play, bad performances or the fact that he does not play that often as he used to do.
"A SciSkill Development of 0.0 could indicate that a player is performing exactly like our algorithm expects him to do. Another reason could be inactivity (e.g. a long-term injury or suspension)."