Staying at Liverpool! Mane to Bayern transfer is fantasy football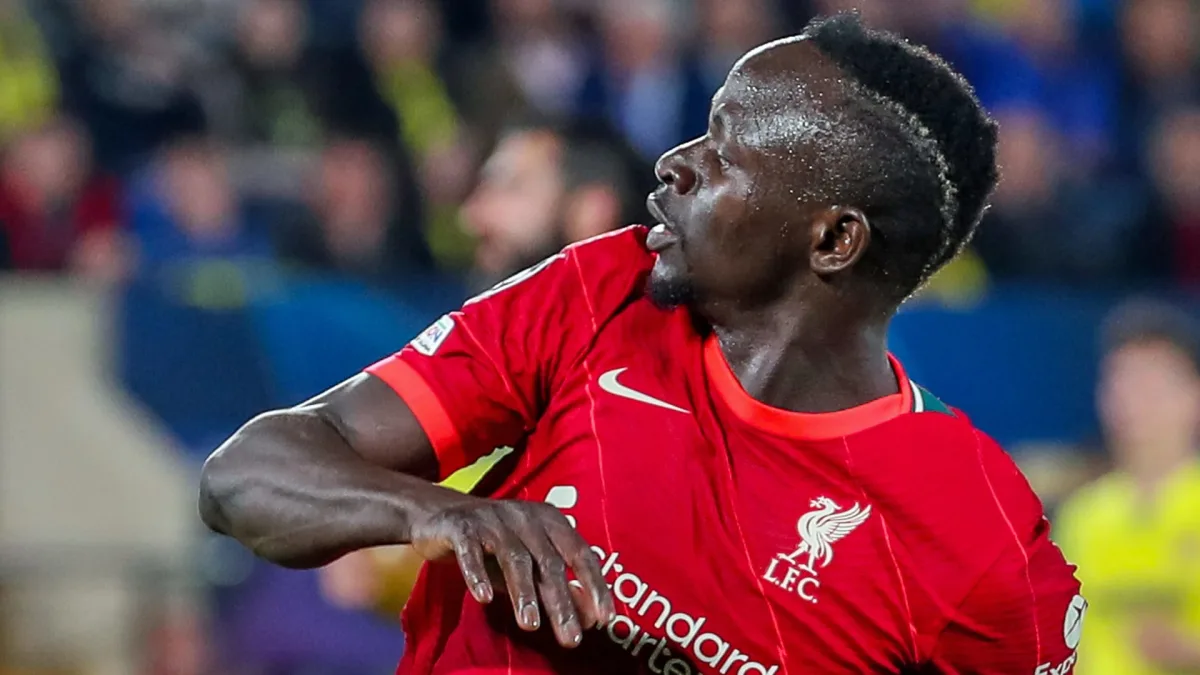 Sadio Mane has been linked with a blockbuster summer transfer from Liverpool to Bayern Munich, but don't hold your breath: the Senegal striker is going nowhere.
Sky Germany journalist Florian Plettenberg reported this week that Bayern were keen to make Mane their "statement transfer" amid suggestions that the forward's contract talks with Liverpool were stalling.
He also reported that Mane's agent Bjorn Bezemer met with Bayern sporting director Hasan Salihamidzic over the weekend just gone. What he didn't mention was that Mane and Munich winger Serge Gnabry share an agent.
Why would Liverpool let Mane leave?
Such a move would seem to have very little credence. Firstly, why would Mane leave? He has to be about the humblest superstar in world football, and yet one who is flourishing right where he is.
Signed as a right winger, he moved to the left when Mohamed Salah followed him to Anfield, and has latterly been operating as a False 9, from where he has plundered 22 goals in all competitions and helped fire Liverpool into the Champions League final.
This is also an individual who basically eschews the trappings afforded by modern-day, elite-level football; one who carries a cracked phone around with him unashamedly and sends a significant proportion of his income back to his native Senegal to help fund schools and hospitals.
🚨Exclusive News Sadio #Mané: #Salihamidzic wants him! He is the desired "statement transfer" in summer! No negotiations between Bayern & #LFC so far. HS met his agent over the weekend. Mané was a topic. Talks about a contract extension between LFC & Mané difficult. @SkySports 🇸🇳

— Florian Plettenberg (@Plettigoal) May 9, 2022
Mane struck the winner as Liverpool beat former midfield superstar Steven Gerrard's Aston Villa 2-1 on Tuesday, and the player seems content, as does his manager Jurgen Klopp.
"I'm honestly verry happy," Mane said after the game. "I'm just trying to enjoy every moment and assist my teammates. Without my teammates I'm nothing."
"He is a machine, I told him after the game," added Klopp. "Massive player! The mix of technique, desire and physicality... top goal, he's a fantastic world-class player."
Mane. Match-winner 😍

A brilliant header to secure a crucial three points at Villa Park! pic.twitter.com/0bgV4TgkoE

— Liverpool FC (@LFC) May 10, 2022
It's not a very Bayern transfer either
Bayern lie at the other end of this equation, and whilst Mane remains world class, he doesn't exactly fit their m.o., which is to buy young, hungry players, increasingly of the German variety.
The last few years have seen Bayern sign Joshua Kimmich, Leon Goretzka, Jamal Musiala and indeed Gnabry, and turn them into stars, rather than buy them ready-made. Leroy Sane may have cost an initial €45 million from Manchester City, but he is also young and German.
Mane turned 30 in April and is Senegalese. Admittedly, Eric Maxim Choupo-Moting is 33 and turns out for Cameroon, but he cost Bayern just €4.2m when he joined from Paris Saint-Germain in 2020.
Bayern's problem lately has been keeping their players longer term. David Alaba and Thiago Alcantara have left on frees for Real Madrid and Liverpool in recent seasons, and Serge Gnabry could follow them in 2023.
101 goal involvements in 163 games for Bayern Munich.

Madrid's Plan B? 🧐

— Football Transfers (@Transfersdotcom) April 5, 2022
A reported Bayern move for Mane reeks of mischief.
Bezemer – perhaps in cahoots with Plettenberg – stands to gain with both players. Linking Mane with a Bayern who can't afford him drives up his player's bargaining position with Liverpool; suggesting that Gnabry is so easily replaceable at Bayern pushes him towards a lucrative exit.
Mane to Bayern is nothing more than fantasy football.