Pedri, Soucek and the top 10 signings of the season in Europe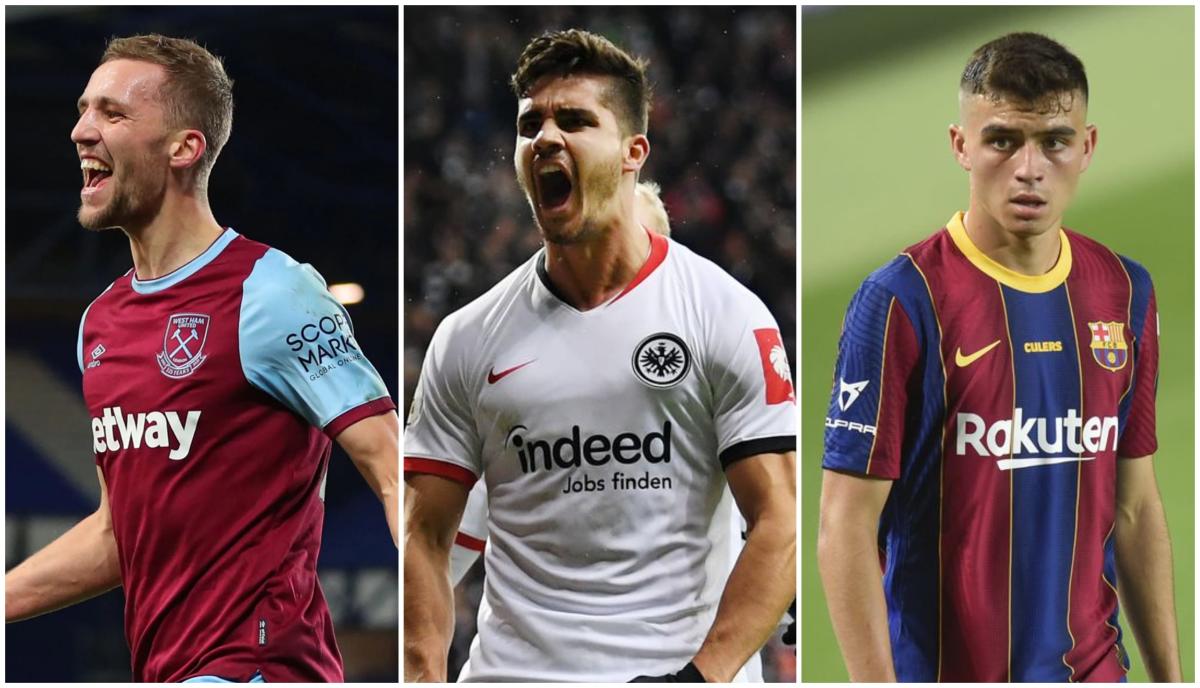 Although the current pandemic has played havoc with most of Europe's top leagues, the continents biggest clubs have still managed to pull off some pretty smart transfers.
While every big transfer comes with a certain degree of risk, plenty of them pay off in the end and can often mean the difference between a team finishing a few points off the top spot or winning their league title.
Europe's top five leagues have seen dozens of top transfers over the course of the 2020/21 season. Here is a list of the best 10 of them.
READ MORE: Van de Beek, Havertz, Thiago & the worst 10 Premier League signings of the season
---
10. Raphinha, Rennes to Leeds, €20m
Raphinha did not think he was going anywhere in the summer transfer window of 2020 until a matter of hours before the deadline. Rennes elected to cash in on him in order to sign Jeremy Doku – a player they felt had more potential. Remarkably, Leeds were able to sign the Portuguese winger for around £17 million, which was less than Rennes had signed him for barely a year earlier.
He has been worth every penny. A dashing wideman with a taste for dribbling, he has been an instant hit in England, scoring six Premier League goals and laying on five more.
Indeed, he epitomises the attacking style Marcelo Bielsa is aiming for.
9. Luis Suarez, Barcelona to Atletico Madrid, €5m
It turned out that Suarez still had unfinished business. Jettisoned by Barcelona and following the collapse of his move to Juventus, Suarez was keen to stay in Spain and Atletico Madrid picked up the tab.
Barcelona would have known that the Uruguayan may come back to bite them, but they simply had to get him off the wage bill and so, a rival was strengthened. And the result is an Atletico Madrid team in the box seat for the title, with only his former team-mate and friend Lionel Messi having scored more goals this season. His 19 goals in total represents 0.86 goals P90, a strike rate which virtually single-handedly put Atletico into the position they are in.
He's offering less than either beyond scoring (his 34 touches P90 is by far his lowest since moving to Spain in 2014) but he's offering a team that doesn't create many chances the type of clinical finishing that makes 0-0 games 1-0 to his team. He has an ecosystem of attacking and hard-working talent around him allowing him to provide the finishing touch and, for the moment at least, it could be a transfer which decides La Liga.
8. Federico Chiesa, Fiorentina to Juventus, two-year loan + €51m
Chiesa initially struggled after joining Juventus, but has since become one of the few big money movers to actually justify their outlay this season. The player had made it known that his time in Florence was at an end, and that the only place he wanted to go was the perennial Italian champions.
Yet it took him a while to get going, as new and inexperienced coach Andrea Pirlo constantly reshuffled his formation to get the most out of his squad. Chiesa's breakthrough moment arrived in the 3-1 away win against Milan at San Siro in early January, as he toyed with Rossoneri left-back Theo Hernandez all game, and scored twice.
Chiesa's dynamism has been in sharp contrast to the otherwise pedestrian style of his teammates, and Chiesa emerged as one of the only players able to hold their heads high following their dismal Champions League knockout against Porto, as he netted all three of Juve's goals across the two legs. Chiesa has scored 12 goals in all competitions this season, in addition to 10 assists.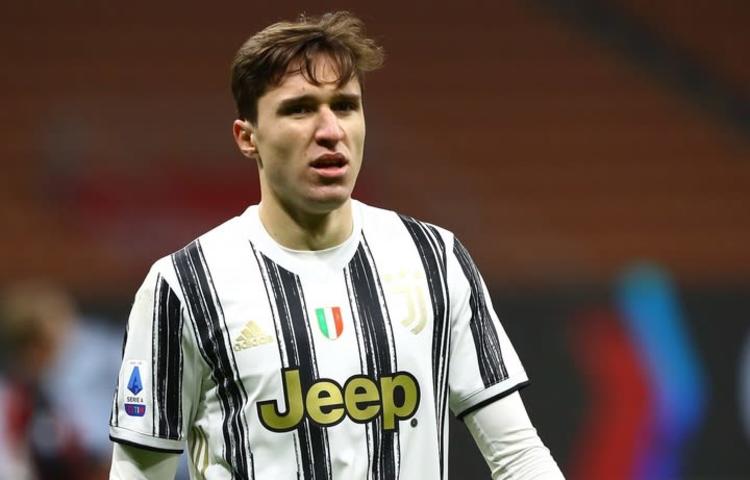 7. Kevin Volland, Bayer Leverkusen to Monaco, €11m
Kevin Volland followed Monaco coach Niko Kovac from the Bundesliga to Monaco and has proven a major hit in Ligue 1. Just as the boss struggled to find his feet, so too did the 28-year-old Volland. Initially deployed out on the wing, he played six somewhat unconvincing matches before being brought to life by his first goals for the club.
He was aided by a change in system that saw him play in a more central role. Once he had settled in, he exploded into life, notably scoring two and creating the other in a 3-2 win over PSG. Furthermore, he scored in five straight Ligue 1 matches either side of the winter break, chipping in four goals in those games for good measure.
His form may have cooled somewhat since then, but he has played arguably the greatest role of anyone as Monaco chase the title.
6. Edouard Mendy, Rennes to Chelsea, £22m (€25m)
When Edouard Mendy signed for Chelsea in the summer from Rennes, he would have expected to be the second-string goalkeeper at Stamford Bridge. Kepa Arrizabalaga, however, proved error prone and when given his chance by Frank Lampard, Mendy took it.
The 29-year-old, who spent the whole of the 2014/15 season without a club and only moved to Marseille's reserve team when he was finally picked up, has grasped his opportunity. He may not be the division's most-worked goalkeeper, but a return of 14 clean sheets from 24 matches remains good going.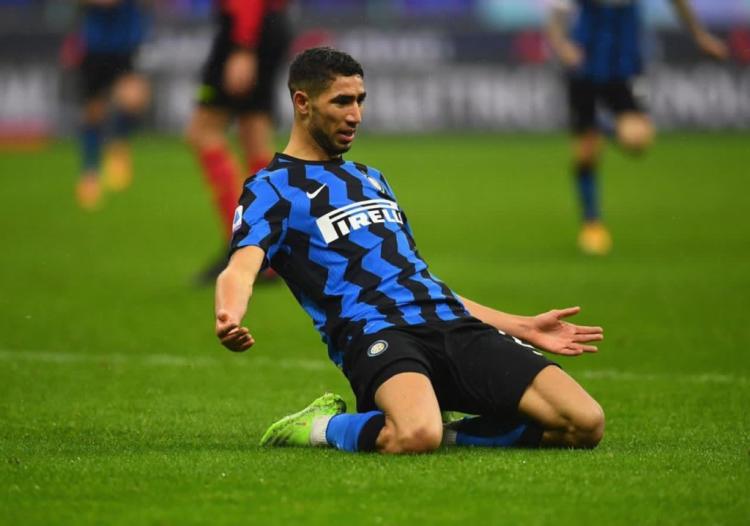 5. Achraf Hakimi, Real Madrid to Inter, €36m
The flying Moroccan was one of the most high-profile signings in Italy last summer, arriving from Real Madrid, and has just about lived up to expectations.
The right-back started the season slowly, as he got to grips with the demands of Antonio Conte's 3-5-2 system. However, once Hakimi got in his stride, he has been scintillating at various stages of the season.
His electric pace makes him one of, if not the, fastest player in the league, and is reminiscent of Maicon's swashbuckling days for the Nerazzurri over a decade ago. His stunning run and left-foot strike against Roma in January was a perfect illustration of what the 22-year-old can offer going forward.
He has been defensively suspect at times, and it is a facet of his game that needs improving. Yet one imagines that if he stays at Inter beyond this season, Conte will mould Hakimi into an all-rounder, and could become the complete modern full-back.
4. Andre Silva, Milan to Eintracht Frankfurt, €2.9m
It would be simply ridiculous to talk about some of the best Bundesliga signings of the season without starting with Andre Silva at Eintracht Frankfurt.
Having enjoyed a successful loan spell with the Eagles last season, Silva then made his move to Frankfurt permanent for a paltry sum of £2.7 million. Since then the Portuguese forward has gone on to become one of the most prolific strikers in German football.
To date the 25-year-old talent has scored 21 goals in just 24 league games for Frankfurt. Throw in another four assists to that mix and you've got a player that is scoring or creating goals at a rate bested by just three players across the entire division.
Not only has Silva proved to be a bargain but he's also been one of the top performers in the division this season.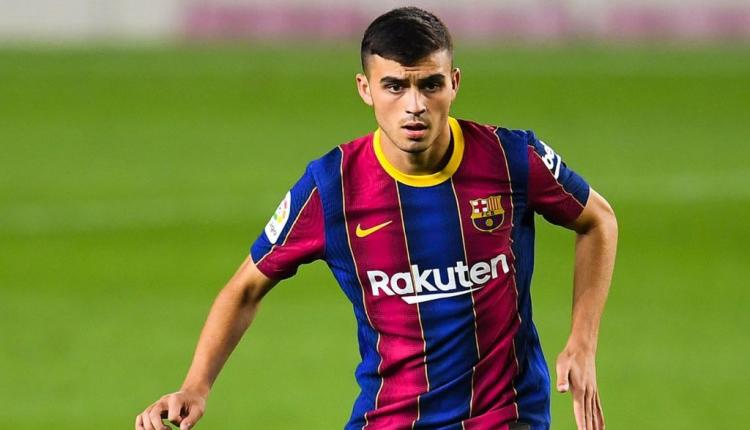 3. Tomas Soucek, Slavia Prague to West Ham, €21m
Tomas Soucek actually played for West Ham on loan from Slavia Prague for the second half of last season, but impressed enough that the Hammers triggered their option to sign him on a permanent basis in the summer ahead of the 2020/21 season.
The Czech midfield has been a revelation, proving his worth in both boxes with towering defensive headers as well as nine goals scored at the other end of the pitch.
His prowess at set-pieces means he is now a marked man within the Premier League, though his work on the ball is excellent too as he provided a vital box-to-box element within the West Ham midfield.
2. Pedri, Las Palmas to Barcelona, €5m rising to €16m
Never before has a player felt so perfect for a club. Pedri didn't come through La Masia, but he may as well have been. The 17-year-old has rolled with the good times and bad throughout Barcelona's tumultuous season and emerged with a body of work thanks to Ronald Koeman's faith, and a future which has no limits.
It has been a quite brilliant breakout season; Pedri was expected to learn from training with Barcelona's first team, see some minutes, and be prepared for the future. It's been nothing of the sort. Pedri has played more minutes than Sergio Busquets and as many as Antoine Griezmann. And it's all been utterly merited.
A languid style but slick and with a level of game intelligence and positioning that utterly belies his age, there hasn't been this level of excitement over a Barca teenager since Lionel Messi who, of course, is a huge fan of his prodigious young team-mate.
1. Ruben Dias, Benfica to Man City, €68m
Scoring goals has never been a major problem for Pep Guardiola's Manchester City, with most of the weaknesses usually found in the defensive areas – central defence specifically.
The Premier League champions-elect have been searching for a long-term successor to Vincent Kompany for a while now, and although that was originally meant to be Aymeric Laporte, Ruben Dias has actually taken on the mantle to not only usurp the Frenchman, but usurp Virgil van Dijk as the best centre-back in the league.