Pjanic 'not satisfied' with just being at Barcelona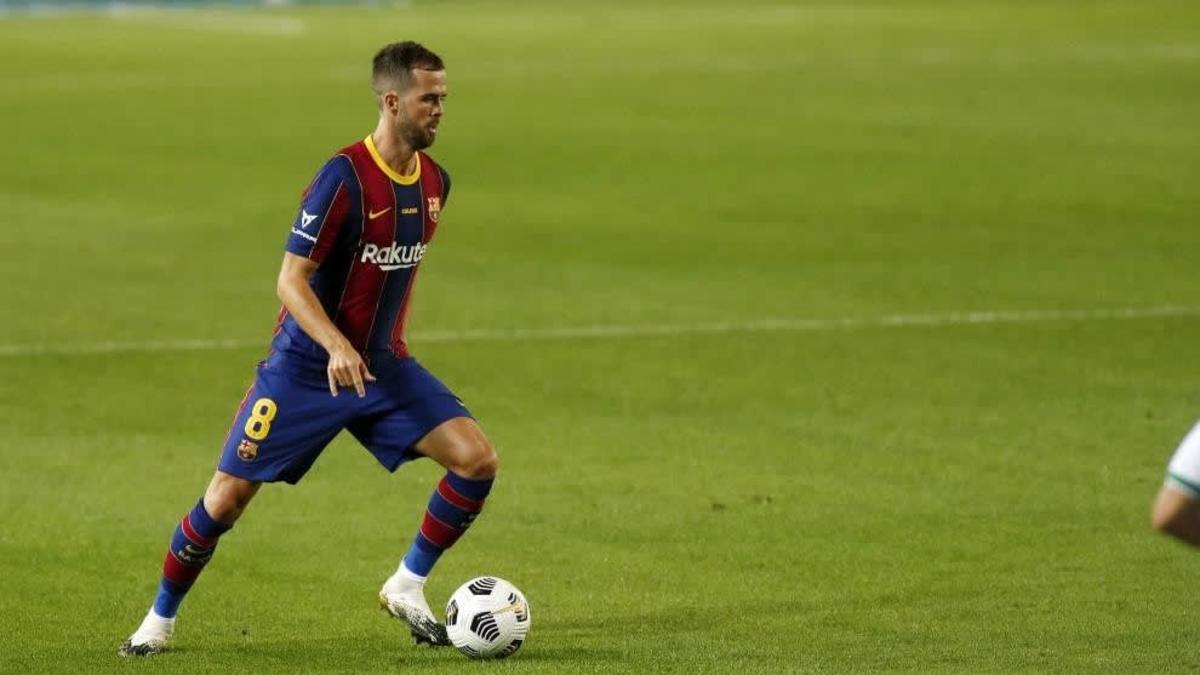 Miralem Pjanic says he is "not satisfied" with merely just being a Barcelona player, insisting he wants to leave a mark during his time at the Catalan side
In a controversial summer transfer, Pjanic joined Barcelona for around €60m while Arthur Melo, six years his junior, went in the other direction to Juventus for €72m.
With Ronald Koeman opting to switch from Barca's usual 4-3-3 formation to a 4-2-3-1, that has taken away a potential spot in the midfield two for Pjanic, with him often battling for a starting place with Frenkie de Jong and Sergio Busquets. He is yet to start a match in La Liga, and has been limited to four appearances off the bench for a total of 75 minutes.
He has, however, started all three matches in the Champions League so far, including the 2-0 away victory over his former club Juve.
With starting berths coming infrequently, Pjanic hopes to eventually make a big impact on the side, and is desperate to win trophies with the Blaugrana.
"I am not satisfied with being at Barça, I want to leave a mark," the Bosnian told Canal+ France.
"I am in the best club in the world and with the style of play that I have always wanted to play. But I'm still not satisfied. I want to have the opportunity to win the great titles. That is my goal. Be the best and win the great titles. And that's what I want."
Pjanic spent four years with Juventus in Serie A and won the Scudetto in each season he was there, as well as two Coppa Italia titles in 2017 and 2018.