Juventus' 10 biggest sales of all time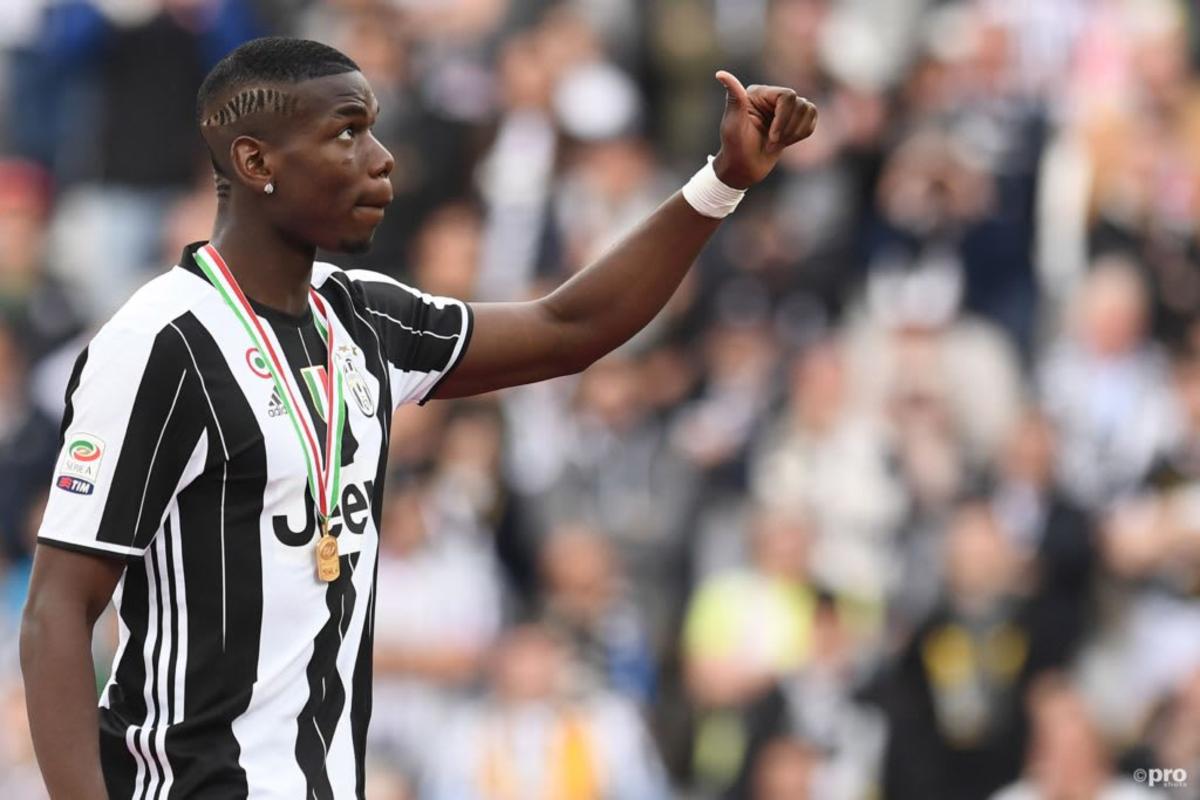 Juventus are Italy's most historically dominant club and part of that success has been built on being very shrewd in the transfer market.
While the Bianconeri have splashed the cash and broken transfer records on superstars like Roberto Baggio and Cristiano Ronaldo, they have also made some of the most expensive sales ever.
Here are the 10 biggest sales in the club's history.
10. Leonardo Spinazzola - £25m (Roma, 2019)
The sale of Spinazzola initially hadn't looked like a bad one, a decent return on a decent Serie A full-back.
However, his brilliant performances during Italy's Euro 2020-winning championship showed that Juventus had made a big mistake.
Although injury-prone, Spinazzola demonstrated that he is one of the most explosive full-backs in European football.
Spinazzola singing the Italian National Anthem from his home after having surgery

Love this ❤️ pic.twitter.com/KkW2MRPUgB

— Italian Football TV (@IFTVofficial) July 6, 2021
9. Alvaro Morata - £25m (Real Madrid, 2016)
In the strange career of Morata, Juventus signed him from Real Madrid in 2014 before selling him back to Los Blancos in 2016 under a buy-back clause.
For whatever reason, the Spaniard has had an impressive goal return for the number of minutes received at every destination, and Juve was no different.
In fact, he managed 13 goal contributions in 11 and 16 starts, respectively, in his two seasons in Serie A, meaning his sale for just £25m was quite the shame, especially when Chelsea forked out around £60m for him not long after.
Morata returned to Juventus on a two-year loan from Atletico Madrid in 2020.
8. Filippo Inzaghi - £31m (AC Milan, 2001)
A resounding success at Juventus, with 57 goals in 120 Serie A appearances, Inzaghi's departure to a domestic rival perhaps wasn't a smart decision.
Even though his replacement, David Trezeguet, was a superb player himself, the Bianconeri surely would have been better served keeping Inzaghi at the club.
He went on to lift the Champions League trophy for Milan in 2007, scoring both goals in a 2-1 win over Liverpool.
7. Mattia Caldara - £31m (AC Milan, 2018)
Receiving £31m for a player that never made an appearance for your club is excellent business by anyone's standards.
Add to that, Caldara struggled badly with form and fitness in the years after his exit from Juventus.
6. Arturo Vidal - £34m (Bayern Munich, 2015)
A clever financial decision, Vidal was offloaded to Bayern Munich while still at his peak, but only just before his inevitable decline.
This maximised the fee the club could receive, something that has been replicated many times over the years.
5. Leonardo Bonucci - £36m (AC Milan, 2017)
A club legend, Bonucci was sold to rivals Milan in 2017 for a handsome fee, with the defender said to be wanting a new challenge.
However, just 12 months after his arrival, all parties involved came to an agreement for the reversal of this transfer, with the Old Lady making a minimal profit.
Bonucci has been at Juventus ever since and played a crucial role as Italy won Euro 2020.
4. Miralem Pjanic - £51m (Barcelona, 2020)
Receiving this sum of money for a 30-year-old who was on the way down was a superb piece of business by Juventus.
He proved to be one of Barcelona's worst-ever signings as he barely played in his first year at the club before being loaned out to Besiktas.
It should be noted, though, that Juventus also signed Arthur Melo at an inflated price the same summer as Pjanic moved to Barca. So this was, in reality, a swap deal made for financial reasons.
No way there's Tottenham fans turning their noses up on Pjanic when we still employ the likes of Sissoko and Winks...

— Hotspur Edition (@HotspurEdition) July 5, 2021
3. Joao Cancelo - £56m (Man City, 2019)
The perfect modern full-back, Cancelo has been excellent for Manchester City, on the left and right side of the defence.
And unlike Pjanic or Bonucci, the Portuguese player was of an age where the fee that Juve could command would only rise each year.
So it's not often that you can call a £56m sale a mistake, but Juventus could have held onto Cancelo for a few more seasons and then sold him at an even higher price.
2. Zinedine Zidane - £66m (Real Madrid, 2001)
Despite being one of the greatest players of all time, selling Zidane for a then-world record fee proved to be a masterstroke by Juventus.
With the Zidane money, Juve signed three world-class players in order to build a new, dominante team.
Those three players were Gigi Buffon, Lilian Thuram and Pavel Nedved. Three world-class players for one.
1. Paul Pogba - £90m (Manchester United, 2016)
In arguably the deal of the century, the Bianconeri, with the help of Mino Raiola, were able to poach a young midfielder by the name of Pogba from Sir Alex Ferguson's Manchester United on a free transfer.
Pogba went on to become one of the elite players and most marketable stars in world football, before rejoining United for a then-world record fee.
A £90m profit is a quite remarkable piece of business.