Danjuma shows Man Utd & Liverpool what they missed out on… and what they could get in summer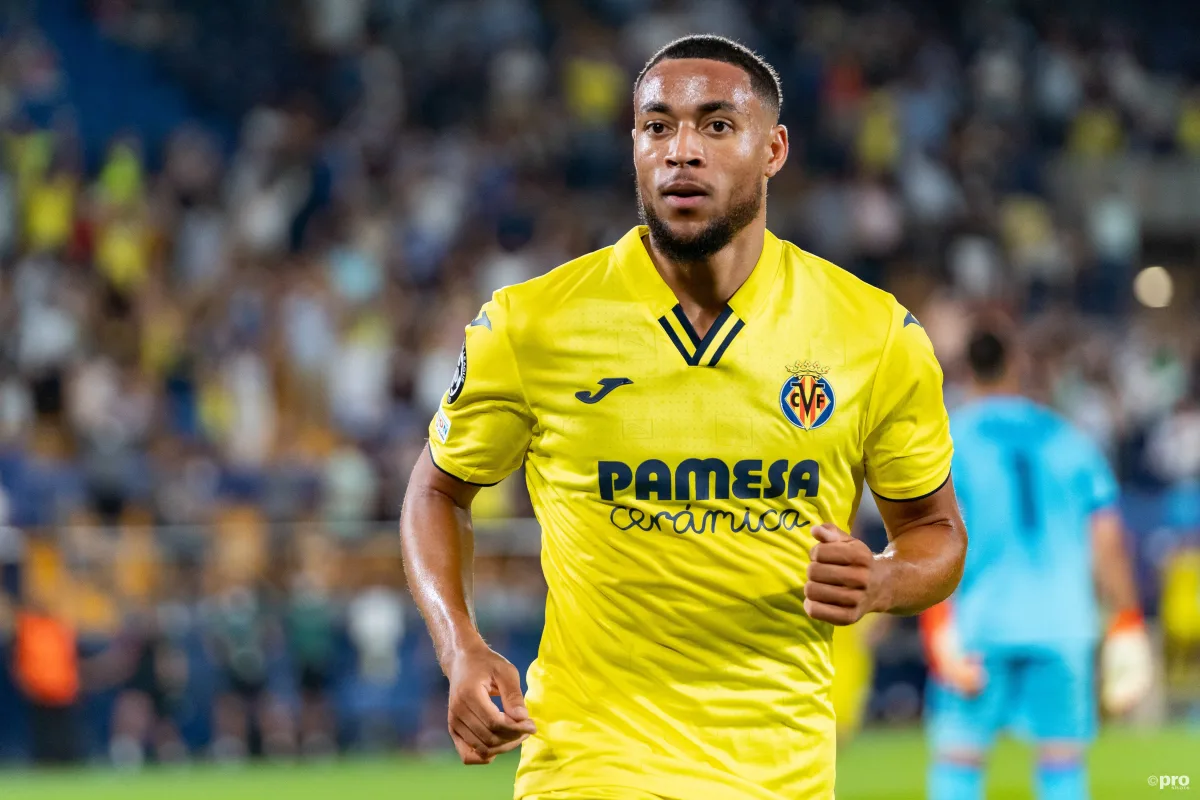 Arnaut Danjuma has been one of the most entertaining players in LaLiga Santander this season, most recently scoring a hat-trick in Villarreal's 4-1 victory over Granada on Saturday. After recovering from injury, Danjuma has rediscovered his form just in time for his side's Champions League tie with Juventus, which the Netherlands international led the Yellow Submarine into thanks to a sensational performance in the final group game against Atalanta.
Already the 25-year-old has raised his game for the biggest occasions this season, having scored four Champions League goals, having provided an assist at Old Trafford and having netted in huge LaLiga Santander clashes with Atlético Madrid and Real Betis. In total, he has 12 goals from 1,458 minutes this season, finding the back of the net at a rate of one goal every 122 minutes.
Considering he was linked with various Premier League clubs last summer when departing Bournemouth, it was a coup for Villarreal to acquire the forward. Unai Emery was the one who really pushed for his signature and it is paying off so far.
The English sides who were linked with him – such as Liverpool, Manchester United and Leeds United – can only watch on with regret as Danjuma stars in LaLiga Santander and the Champions League, although there is talk that he could be sold already this coming summer to finally make the move to England's top tier. It is believed that his release clause is only €35m, so a transfer to the Premier League is possible in the near future.
I guess that's what they call a hattrick 🤔 ¡Sin mi equipo no sería posible! 🐍 🪄 #danjumagic pic.twitter.com/IFBmTqz3l1

— Arnaut Danjuma (@Danjuma) February 19, 2022
Danjuma's journey to the top
For now, Danjuma is simply happy to be playing in one of Europe's top five leagues, to be a part of the Netherlands' plans and to have opportunities to show his skill in the Champions League. "Being completely honest, I never thought I would play in the Championship in my career, as I'm used to the Champions League, not the Championship," he told The Times when discussing his experience with Bournemouth, who he experienced relegation with.
I never thought I would play in the Championship in my career.
- Arnaut Danjuma
Having worked so hard to reach professional football, Danjuma is confident and ambitious in equal measure. Born in Lagos, Nigeria, he moved to the Netherlands at a young age after his parents' divorce. There, his family didn't have it easy and were even homeless for a while, sleeping in a car.
That saw Danjuma put into foster care with a family that didn't encourage his love for football. Through persistence, though, he joined Top Oss and then PSV Eindhoven's academies. Even if he never played for the latter's first team, he was good enough to earn his first opportunity at NEC Nijmegen, moving on from there to Club Brugge, Bournemouth and Villarreal.
Now, Danjuma is thriving and playing at an elite level, with his coach Unai Emery even comparing his vertical style to that of Cristiano Ronaldo and Kylian Mbappé. Even if that might be an exaggeration, Danjuma is the real deal and Villarreal are the side currently enjoying his talents. In 2022/23, though, he might no longer be wearing their yellow shirt. He might finally be back in the Premier League.