Van der Vaart annoyed by Antony's behavior: "He has not yet proven anything"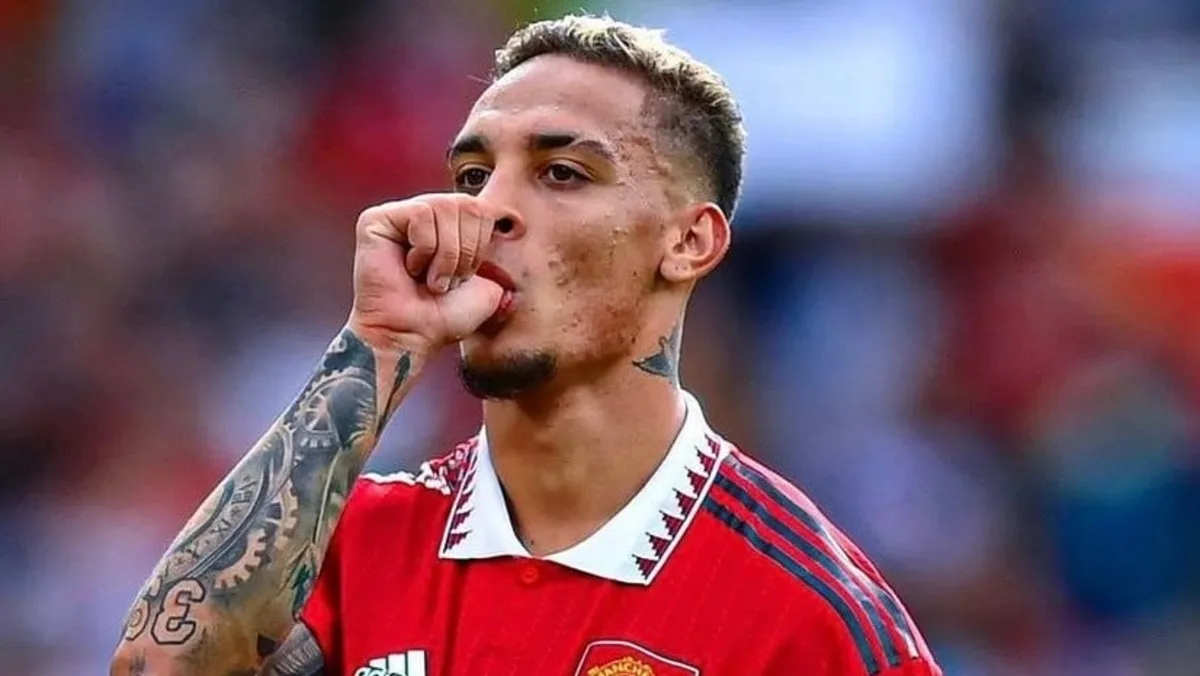 Rafael van der Vaart thinks Antony is a good footballer, but he is often annoyed by the inconsistency of the Manchester United winger.
The former footballer states that the Brazilian, who came over from Ajax for €95 million, should not walk next to his shoes after a few good matches.
"Do you know what it is with Antony... He is of course a great talent and a great player, but he shouldn't believe in himself very much," Van der Vaart told Ziggo Sport .
READ: Antony needs to become like Mahrez - but can he?
"He's just a good player, who hasn't proven anything yet." Van der Vaart understands that analysts in England are also not served by the tricks that Antony occasionally displays on the field.
Antony needs to improve
"I do like a show, but only when I can. Of course you have to have that feeling," emphasized the former Tottenham midfielder.
"He has played some good Champions League games, he's come in reasonably well with the Brazil national team a few times, he's made a big move and hasn't done much at Manchester United yet."
READ: Man Utd star Antony 'becoming like Sancho' says Arsenal legend
"He shouldn't think: 'I've made it and I'm going to show it to the whole world by doing crazy things. No, he has to decide games, like Marcus Rashford is doing now. Then you can do something crazy for once. But he has to be very humble, try really hard and shoot or pass those balls in."
Van der Vaart acknowledged that he sounds strict. "But I can be quite annoyed about that. Then he argues again. He's about that big…", Van der Vaart tried to indicate. "He always wants to be in conflict with everyone. He will be a nice guy, but he has to do what he has to do."
"You have to be there every game", Van der Vaart emphasized. "Why are all those big players so good? Because they play well for weeks, every game."
Some magic from @antony00 in the last round of the FA Cup 🪄

pic.twitter.com/zttL41emzE

— UtdDistrict (@UtdDistrict) January 28, 2023
Antony had had five goals and zero assists ahead of the FA Cup match against Reading. "Five goals is fine, but as a winger you also have to provide assists. He has a good left leg and can turn the ball in well. He hasn't shown that yet."
In the 3-1 win over Reading, Antony recorded his first assist by setting up Casemiro, who slotted over the Reading goalkeeper.