Real Madrid, Inter Miami - where next for Cristiano Ronaldo?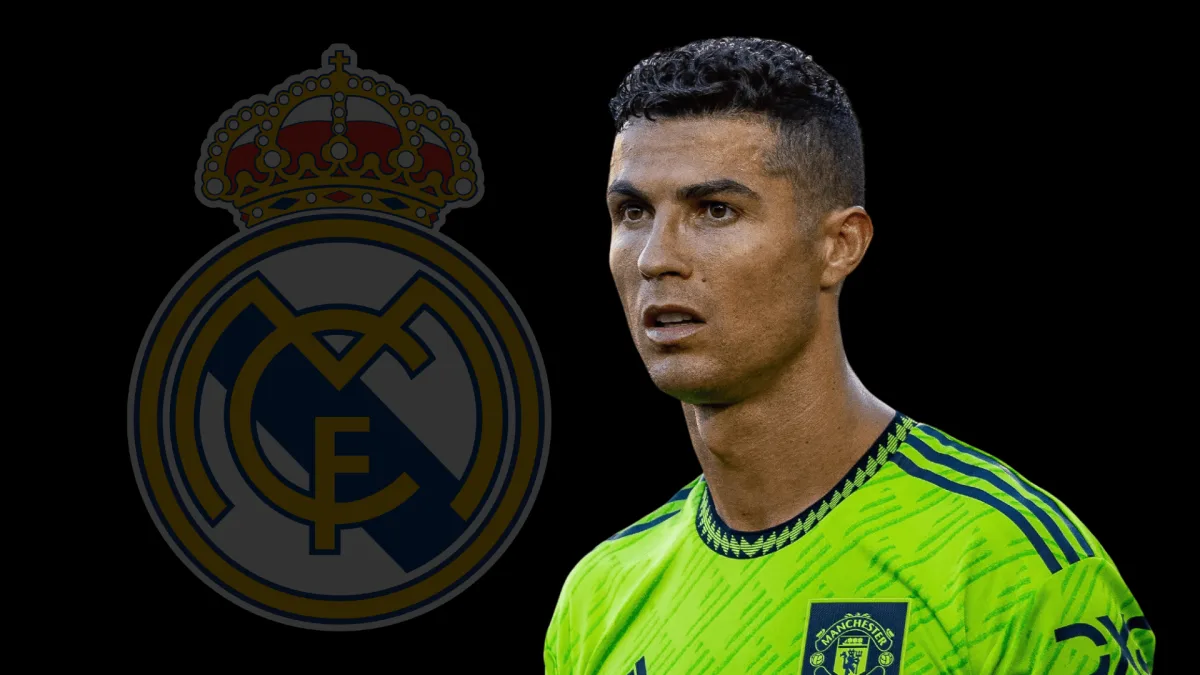 Cristiano Ronaldo and Manchester United have parted ways after the player's explosive interview with Piers Morgan. Where might the Portuguese legend now end up?
Ronaldo's second spell at Old Trafford has come to a bitter end, with the club announcing on Tuesday that they have parted ways.
"Cristiano Ronaldo is to leave Manchester United by mutual agreement with immediate effect," they posted to their official Twitter account. "The club thanks him for his immense contribution across two spells at Old Trafford."
READ: BREAKING: Cristiano Ronaldo to leave Man Utd with immediate effect
The first of those spells, between 2003 and 2009, saw Ronaldo win three Premier Leagues and a Champions League under Sir Alex Ferguson before leaving for Real Madrid in a €94 million transfer.
His second, after returning from Juventus for €17m last summer, started well enough with 18 Premier League goals last term, but he fell down the pecking order under new manager Erik ten Hag this year before letting rip to Morgan recently.
"I don't have respect for [Ten Hag] because he doesn't show respect for me," was one bombshell dropped. "The progress was zero. Since Sir Alex left, I saw no evolution in the club. Nothing had changed. I think the fans should know the truth," another.
READ: From Man City bid to Messi: Ronaldo-Piers Morgan interview IN FULL
Where next for Ronaldo?
Therein lies the next big question about Ronaldo's career? Where does he go from here? Real Madrid have been linked as a possible destination recently. Whilst bringing back a player they allowed to leave for Juventus four-and-a-half years ago might seem like madness, it deserves closer scrutiny.
France were rocked by the news that recent Ballon d'Or winner Karim Benzema wouldn't be able to take part in the World Cup on the eve of the tournament due to a thigh injury. But the same injury also kept him out of Real's last six games in all competitions before the break in play.
Real have surrendered top spot in La Liga to Barcelona during this time, with Rodrygo, a potent attacker but not an outright centre-forward, struggling to fill Benzema's shoes. Ronaldo's agent Jorge Mendes has offered Ronaldo to his former club on a six-month deal while Benzema recovers his fitness.
Legendary Madrid goalkeeper Iker Casillas for one would like to see it. "I'd always like him on my team," he told Marca. "Cristiano still has the ability to play at the highest level."
If Real believe Ronaldo can still help them win games - alongside the branding exercise that is bringing a former hero home - then perhaps a move back to the Bernabeu could materialise.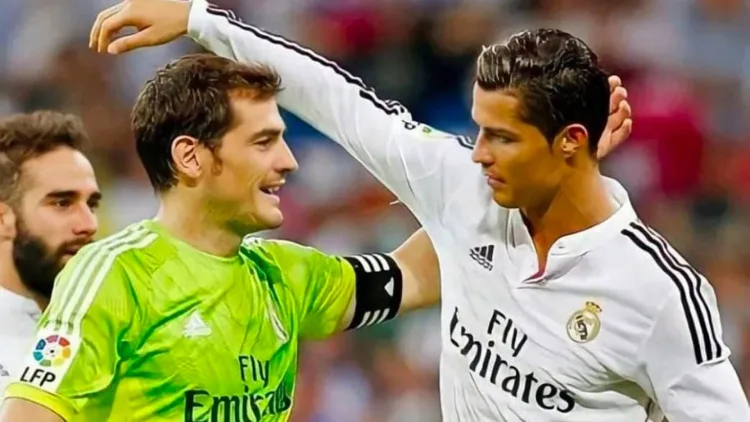 Sporting Lisbon might be the most likely destination if Ronaldo stays in Europe, however. The 37-year-old has long said that he would like to return to his first club one day, and that might now be one day soon.
The biggest stumbling block to Sporting making a move in the summer when it first became obvious that Ronaldo was looking to leave Old Trafford was that the total package to acquire him - transfer fee and wages - was out of their reach. The first half of that equation has just vanished.
Sporting are also Champions League regulars, and one of Ronaldo's primary motivations to leave in the summer was that he wanted to extend his record of 140 goals in the competition - something impossible with United this season with the Red Devils only finishing sixth in the Premier League last term.
Sporting are currently fourth in the Primeira Liga, so it will be Champions League or bust for them in terms of signing Ronaldo, unless he goes now and helps them qualify for it.
"Ronaldo wants to join a Champions League club"

And miss out on the best anthem in sport? 🤔pic.twitter.com/8cRL1hTcXu

— Football Transfers (@Transfersdotcom) August 26, 2022
Another option, and one that would see Ronaldo leave his Champions League record where it is, would be David Beckham's Inter Miami. The MLS franchise tried to take Ronaldo on a free transfer in the summer, something United knocked back at the time.
Ronaldo also had a big-money bid from Saudi Arabia that he dismissed out of hand and has spoken publicly about since, but he never did rule out a move to Florida, and as is the case for Sporting, a move becoming altogether more affordable now could tip the balance. They were willing to dedicate €35m to the total package in July.
Ronaldo is a player concerned with his legacy. The better Portugal do in Qatar, the more likely he foregoes European club football heading into his 38th year.
13 years (yesterday) since one of Ronaldo's greatest EVER goals 🚀pic.twitter.com/SFWobLftfe

— Football Transfers (@Transfersdotcom) April 16, 2022
Last, and perhaps least, are Arsenal and Chelsea. Ronaldo wouldn't have to move far, if at all, should he start turning out for one of the London giants, and there are reasons for both to take him.
Neither side has an out-and-out striker this season. Gabriel Jesus has impressed at Arsenal since his arrival from Manchester City, but he is just as likely to create as he is take chances, and the Gunners - who lead the Premier League - could use an outright penalty-box poacher. A bit of revenge for the Robin van Persie move the other way a decade ago wouldn't go amiss for fans either.
Whilst Arsenal might not listen to Morgan's advice, Chelsea had a firm interest in Ronaldo this summer. Todd Boehly wanted the Portuguese during his first transfer window as Chelsea owner - for his marketing power as much as his on-field ability - and Thomas Tuchel's refusal to agree to such a deal was one of the reasons he was replaced as manager by Graham Potter in September.
The world suddenly appears to be Ronaldo's oyster, and whilst he could simply hang up his boots after Qatar, the timing of his interview with Morgan was calculated; make no mistake.
Ronaldo wanted this result, but less sure is what club stand to benefit the most in the coming weeks. Watch this space.