Why Ronaldo has caused Garnacho a problem in Argentina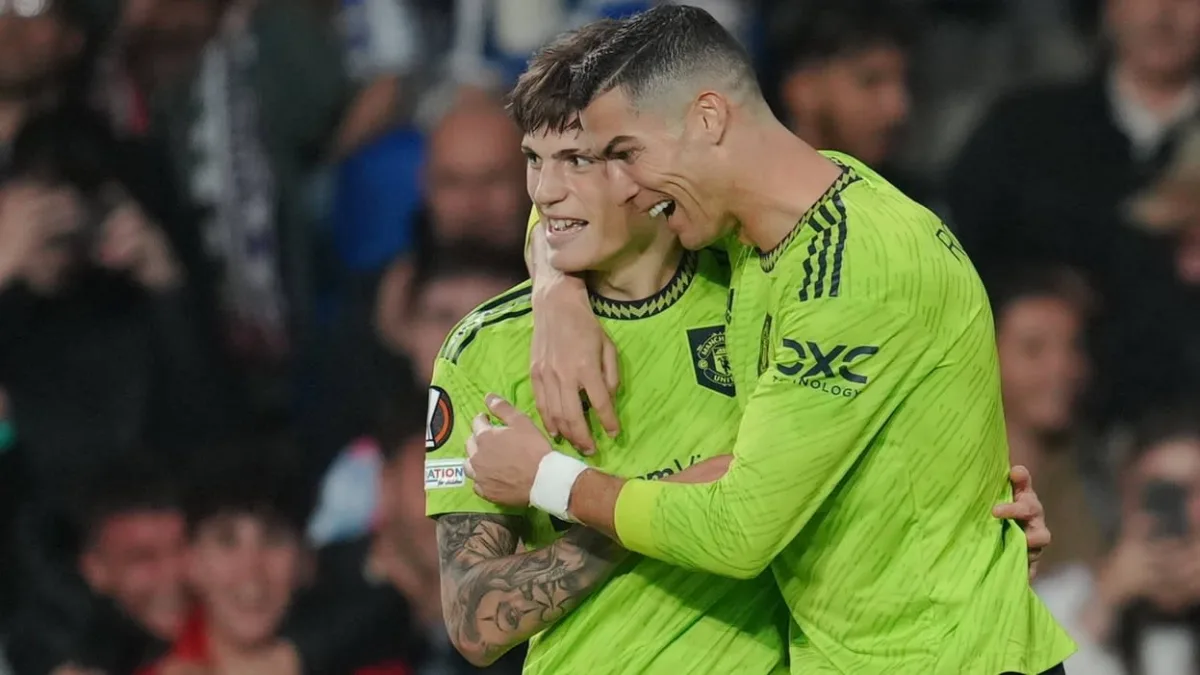 Manchester United youngster Alejandro Garnacho is receiving criticism from Argentina for preferring Cristiano Ronaldo to Lionel Messi.
Messi, obviously, is a national hero in Argentina, where everyone is expected to take his side in the Ronaldo debates.
But Garnacho, who was born in Madrid and represented Spain's under-18 side, has admitted to idolising his United teammate instead.
Cristiano Ronaldo: Difficult to tell if I'll be at Man Utd in January
The 18-year-old missed out on Argentina's World Cup squad, despite impressing for the Red Devils in recent weeks.
And he believes that growing up in Spain is the reason, liking a tweet that said, "they didn't summon Garnacho because he's Spanish."
He has since unliked the tweet, but that makes two situations where the winger's Spanish past has caused him trouble.
Ronaldo a poor role model for Garnacho
Garnacho has grown up admiring Ronaldo, and has even imitated his iconic celebrations at Manchester United this season.
READ: All of Ronaldo's scandals at Man Utd this season
But things are different now, and this version of the 37-year-old is perhaps not the same one he looked up to – it's the opposite.
Ronaldo has always been cited as an ideal role model for up-and-coming talents but his recent behaviour suggests otherwise.
Just eight days after being made captain by Erik ten Hag for a match against Aston Villa, Ronaldo comes out with this – a scathing interview which not only affects United's season, but his own reputation in the game.
Alejandro Garnacho in November:

◉ Becomes the youngest overseas player to score for Man Utd in a European competition

◉ Becomes the youngest player to register two assists in a game for Man Utd

◉ Scores his first Premier League goal - a 93rd minute winner

What a month. ⭐ pic.twitter.com/PhEgCuMgM3

— Squawka (@Squawka) November 13, 2022
Garnacho is talented, and has others in the squad to use as examples: the likes of Marcus Rashford have grown through the academy and made a name for themselves in the first-team.
Likewise, another Portuguese star in the side, Bruno Fernandes, has consistently performed well for the team without much of a fuss, and can guide youngsters like Garnacho with his leadership.
While Ronaldo is an incredible footballer, he has proven to be hard to work with on many occasions, and youngsters like Garnacho need someone else to look up to in that regard.