Apple ready to make Man Utd the world's richest club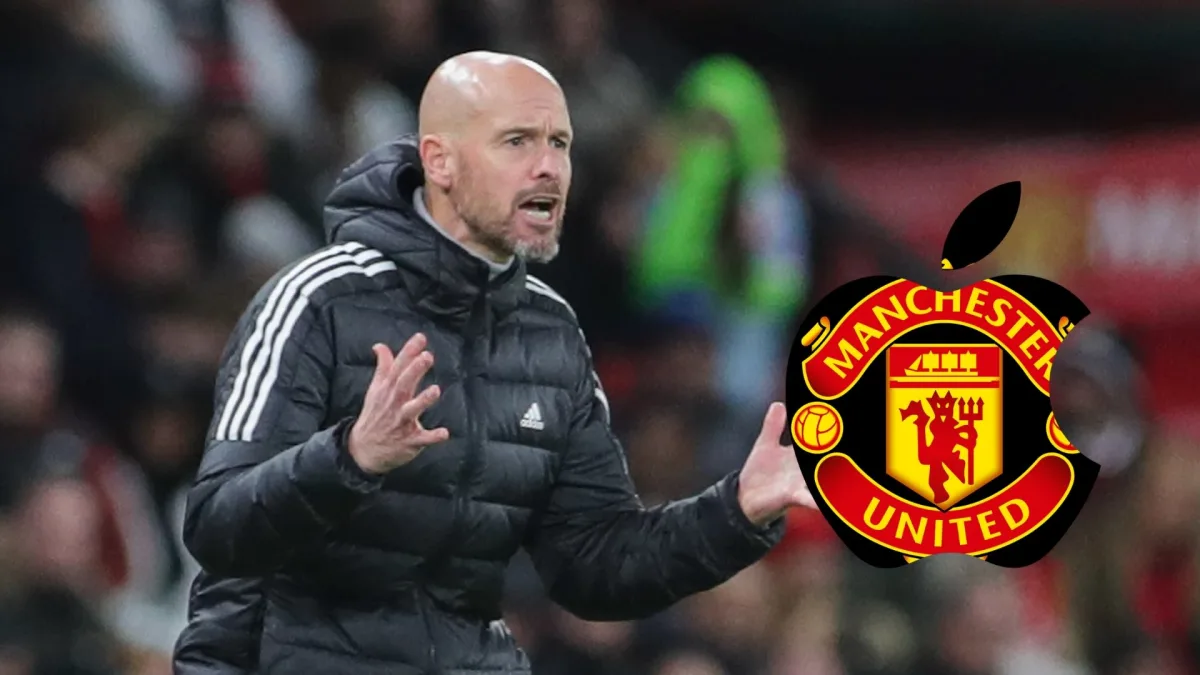 Tech giant Apple are ready to launch a takeover bid for Manchester United after the Glazer family put the club on the market.
The Glazers bought Man Utd for £800 million (€931.2m) in 2005, and are hoping to fetch as much as seven times that amount having made the club available for acquisition recently.
Sir Jim Ratcliffe, one of the UK's richest men with a net value of around €27bn, has been linked with a bid - potentially in a consortium with club legend and Inter Miami and Salford City co-owner David Beckham - but there are very few who could afford such a fee.
READ: David Beckham 'open' to role in Man Utd sale
Tech giant Apple clearly don't have that problem. The company, founded by Steve Jobs, Steve Wozniak and Ronald Wayne in 1976, have a market cap of $2.4 trillion (€2.31tn), and they are ready to launch a bid according to the Daily Star.
"The California-based firm have no experience of owning a football club the size of United," they write. "But CEO Tim Cook is keen to explore the opportunities owning United could provide - and will line up talks with the banks appointed to oversee the sale, which include The Raine Group."
Avram Glazer on selling Man Utd:pic.twitter.com/xCFxp4iNY5

— Football Transfers (@Transfersdotcom) November 24, 2022
Apple's worth would make Man Utd the richest club in world football should they take over; their €2.31tn worth leaving Newcastle's Saudi Arabian owners (€372.45 billion) standing in that regard.
READ: How much are the Glazers selling Man Utd for?
Apple of their eye
United this week lost one of the most marketable athletes in the world in Cristiano Ronaldo, club and player parting ways after the Portuguese let rip to Piers Morgan in a controversial interview.
Ronaldo, among other barbs, criticised the infrastructure at the club, saying it hadn't evolved one iota since he left more than 10 years ago when Sir Alex Ferguson was still the manager.
Whilst Ronaldo's words were a PR disaster for United, Apple will no doubt address the club's facilities and even the faltering 74,310 Old Trafford stadium should they take over.
Fans will be excited at the prospect of signing top players under such new ownership, although the Red Devils have remained prominent in the transfer market throughout the Glazers' ownership, and spent €100 million on Ajax winger Antony just this summer.