Who is Fabio Carvalho? The 19-year-old Fulham star linked with Real Madrid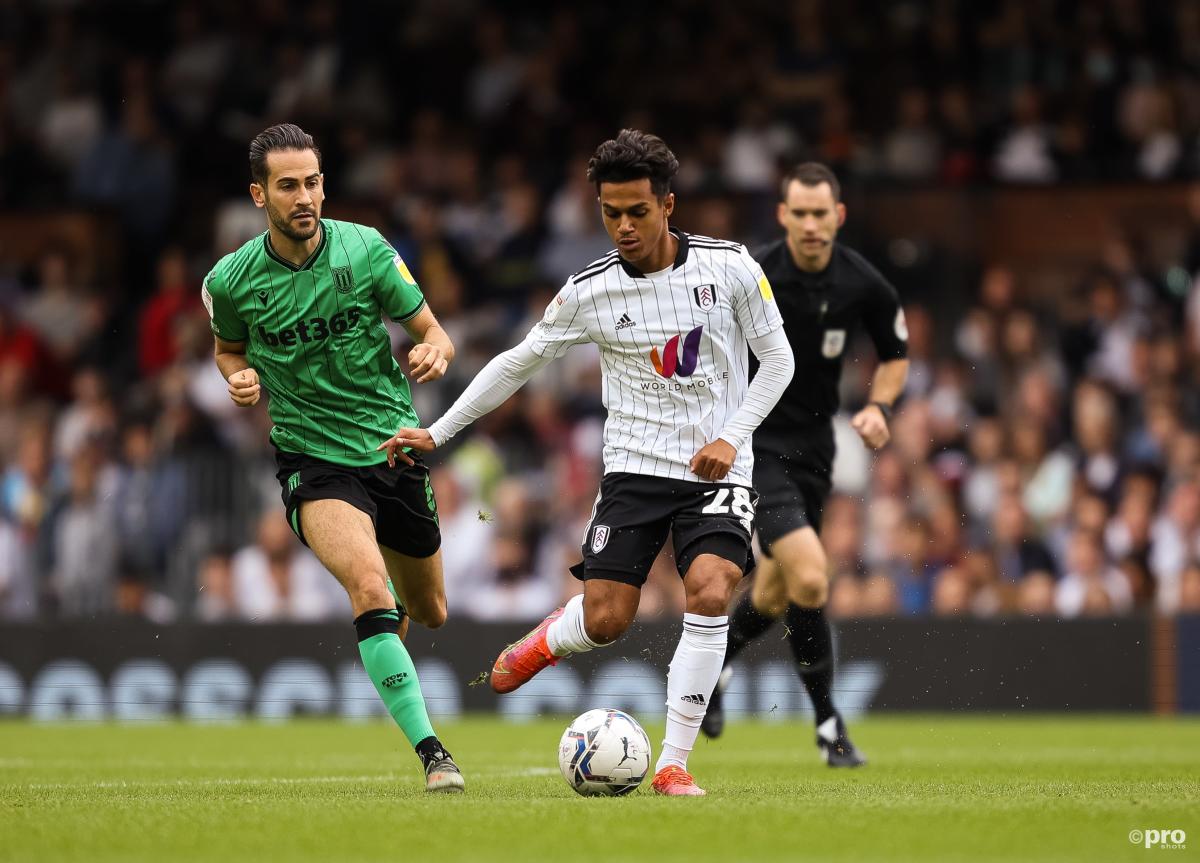 One of the most exciting players so far in the English Championship has been young Fulham attacking midfielder Fabio Carvalho.
The 19-year-old made his debut for the Cottagers in the Premier League last season and has remained with the squad after relegation.
In the second tier, he has emerged as a starter and is now viewed as a key player for Marco Silva's side in their pursuit of promotion back to the Premier League.
If Carvalho's performances continue, though, Fulham might not be able to hold on to him for long, especially if Real Madrid are sniffing around.
What position does Fabio Carvalho play in?
Carvalho primarily plays in a central attacking midfield role, though he can also play on either wing if required.
How good is Fabio Carvalho?
Carvalho was born in Lisbon, but represents England at youth level as he is now eligible after living in the United Kingdom for an extended period.
In May of 2020, he signed his first professional contract with Fulham, and in the 2020/21 season he made his debut in a League Cup victory against Sheffield Wednesday.
A year after signing his first pro deal, he made his Premier League debut against Chelsea and a couple of weeks later scored his first senior goal in the top flight in a loss against Southampton.
In the 2021/22 Championship campaign he has dazzled so far, scoring three goals in Fulham's opening five games under Silva.
Carvalho has all the tools required to be a top performer in the number 10 position.
He is particular talented at receiving the ball to feet in midfield with his back to goal and spinning quickly to face the other way, allowing him to drive forward into the final third.
His close control is magnificent and that allows him to play in tight spaces inside the box, too.
Carvalho's runs in behind the opposition backline evoke memories of Dele Alli.
Following his goal against Southampton last season, then manager Scott Parker said:
"Carvalho is a big positive.
"Massive positive for us because he's the one who's going to be here, he's a player that is really bright and can bring something to this team and you saw that today.
"We've seen his quality today, we've seen him scoring and assisting at an under-23 level but now he's been around first-team players, he's pushed on and done that as well.
"I don't want to heap too much on Fabio because he's still a young boy but the future's bright for him and he's someone that I really like."
What clubs are interested in Fabio Carvalho?
The Daily Mail reports that Real Madrid are keeping a keen eye on Carvalho's development.
As much as 10 Premier League sides are supposedly interested also, including some of the elite clubs in the division.
Should Carvalho's current level of performance continue, Fulham may receive offers as early as January.
Crucially, he is free to talk to clubs about a free transfer in the summer of 2022 in January as his contract expires the following June.
He has allegedly turned down the offer of an extended deal.
When does Fabio Carvalho's contract expire?
Carvalho's contract with Fulham expires in June of 2022.
How old is Fabio Carvalho?
Carvalho was born on 30 August 2002, making him 19-years-old.
What is Fabio Carvalho's height?
Carvalho is five-feet-nine-inches tall.
What is Fabio Carvalho's Instagram?
Carvalho's Instagram has 24k followers as of September 2021.