Tuchel reveals what Silva must do to earn new Chelsea deal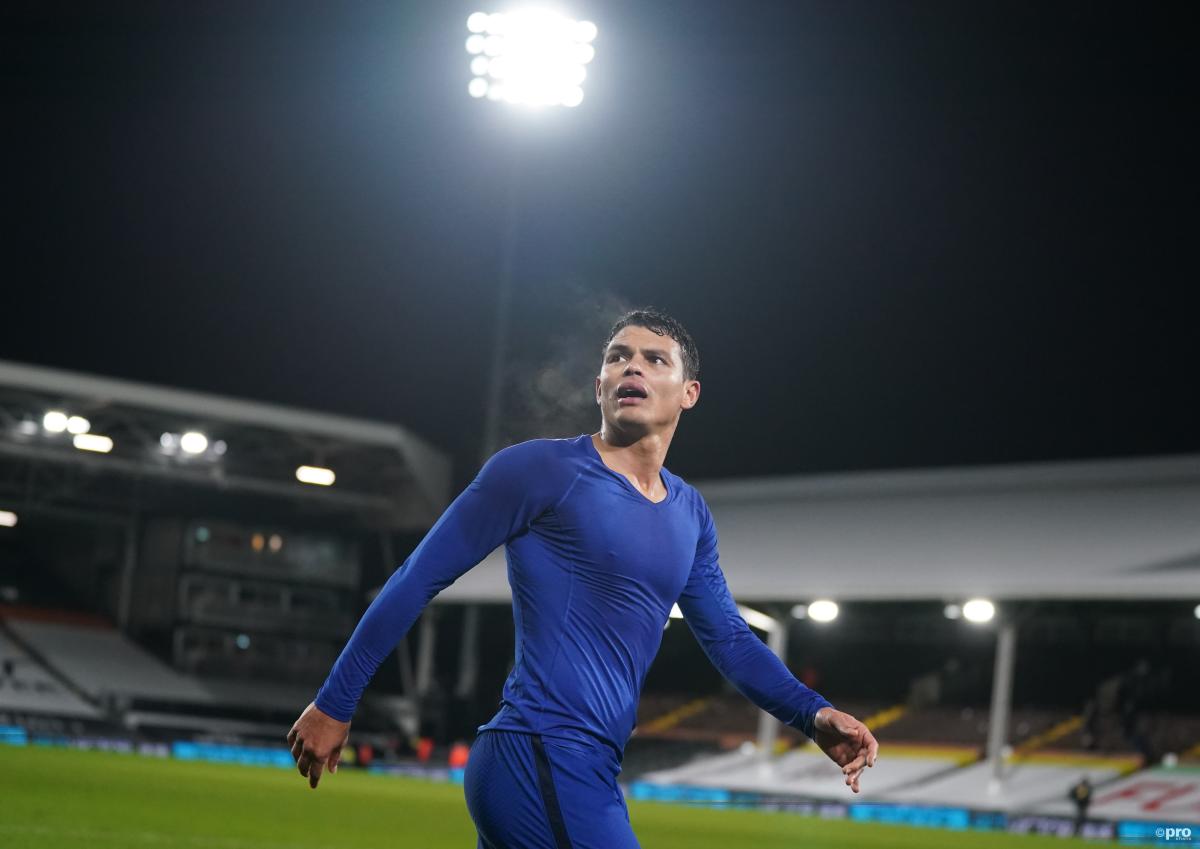 Chelsea manager Thomas Tuchel believes Thiago Silva will stay on at the club next season if he can continue playing at the top level.
The Brazilian defender made the move to Stamford Bridge in August 2020 on a free transfer from Paris Saint-Germain.
Despite being considered too old, Silva quickly established himself as a first team regular at the club under Frank Lampard and then Tuchel.
However, the central defender's current deal at Stamford Bridge is set to expire at the end of this current season - a few months before Silva's 38th birthday.
And while Tuchel is aware of Silva's age, he believes the defender will stick around at the London club if he can continue performing as he does now and is showing no signs of slowing down.
Toda honra e toda glória seja dada a Ti, Senhor 🙏🏽 #FéemDeus pic.twitter.com/z8H7oAEqjp

— Thiago Silva (@tsilva3) September 20, 2021
'Age does not play a role'
"It's on him. I can't answer that question right now," said the Chelsea manager in a press conference on Friday, when asked about a new deal for Silva.
"Hopefully, he can continue to perform at this kind of level and that's all it needs to stay here. It's as easy and clear as that.
"We want top performances when you play for Chelsea, you need to deliver, that is what he is doing. He is a top professional, that is a given, otherwise, it would not be possible that he plays at this kind of level for so, so many years.
"Age does not play a role. The only question we have to ask at the end of the season is: Is he at the level we need to compete for Chelsea in every competition? Yes or no? It's as easy as that and we have time for that. He is in a good place and we're happy."
"When a resistant person is injured, he stops. The resilient one doesn't. When he's hurt, he remains, even if he is hurt. (Pr. Diogo Ferraz). Congratulations on the victory, very proud of this team @ChelseaFC 💙 pic.twitter.com/Gd4Zv2Om4U

— Thiago Silva (@tsilva3) August 12, 2021
Will Silva get a new deal?
As things currently stand, it's hard to tell what will become of Chelsea's back line at the end of the season.
Along with Silva, both Antonio Rudiger and Andreas Christensen are also out of contract in the summer and will be looking for extensions too.
Add to that the constantly rumours of new signings like Jules Kounde arriving in January or at the end of the season and it's hard to tell whether Silva will be needed by Tuchel or not.