FIFA 22 Best Players: Lionel Messi beats Ronaldo to highest rated player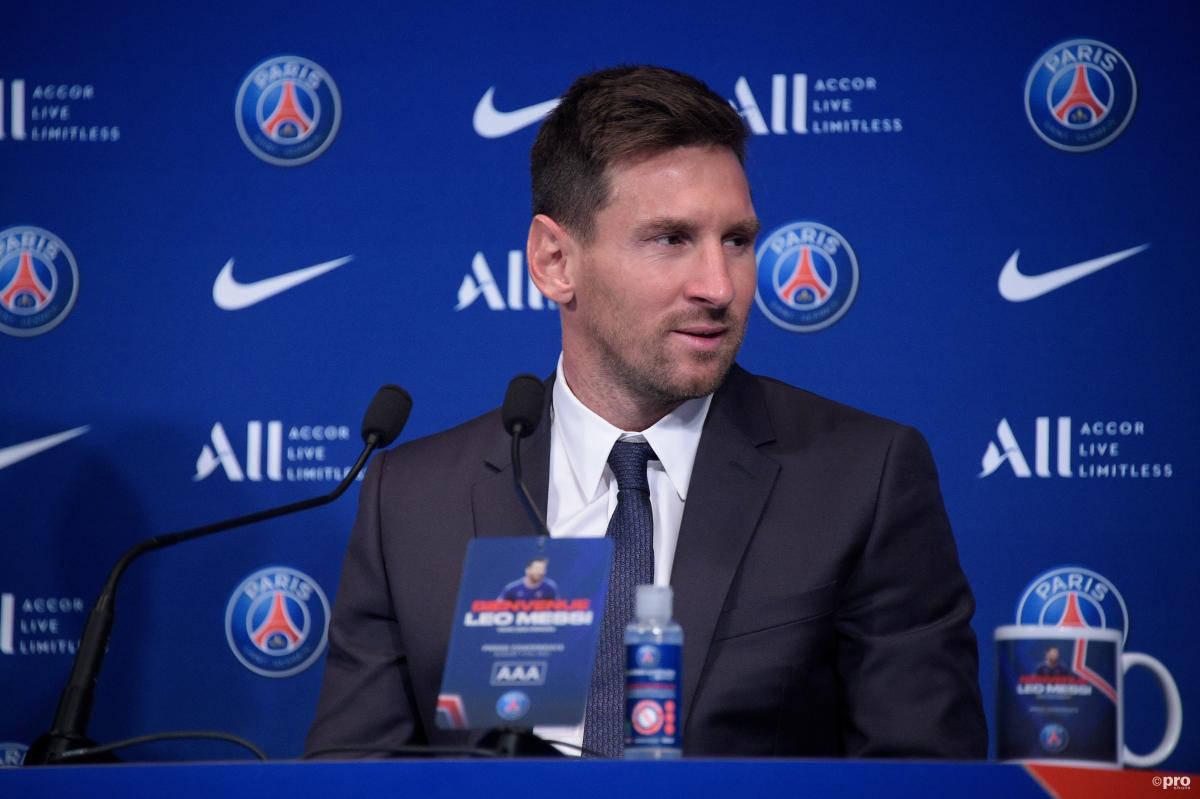 Lionel Messi is the highest rated player in FIFA 22, the latest edition of the popular video games series.
The Argentine is 34-years-old now but remains one of the greatest players in the world and one of the best of all time.
There will be a makeover of sorts for Messi, though, as for the first time ever he will feature in FIFA not as a Barcelona player, as he has this summer completed a sensational free transfer to Paris Saint-Germain.
Indeed, all of the top three players are in their 30s, with Robert Lewandowski second and Cristiano Ronaldo in third.
Messi has a rating of 93, Lewandowski is 92, while Ronaldo is 91.
The former Barcelona star's best single attribute is his dribbling, which comes in at an impressive 95.
Like Messi, Ronaldo will also play for a new team in this game, albeit a more familiar one in Manchester United.
FIFA released the top 22 players on Monday afternoon, and within that 22 the clubs with the most representation are Paris Saint-Germain and Liverpool.
Included from PSG is Messi, Neymar, Kylian Mbappe and Gianluigi Donnarumma, while Liverpool have Mohamed Salah, Virgil van Dijk, Alisson and Sadio Mane.
The competition with the most amount of players in the top 22 is the Premier League, with 10.
Let the debates begin 🗣️ The #FIFA22 Top 22 are here. #FIFARatings

Learn more 👉 https://t.co/ZK0OTWbF37 pic.twitter.com/PrqHGfLJWV

— EA SPORTS FIFA (@EASPORTSFIFA) September 13, 2021
Who are the best players on FIFA 22?
Lionel Messi, PSG - 93
Robert Lewandowski, Bayern - 92
Cristiano Ronaldo, Man Utd - 91
Kevin De Bruyne, Man City - 91
Kylian Mbappe, PSG - 91
Neymar, PSG - 91
Jan Oblak, Atletico - 91
Harry Kane, Tottenham - 90
N'Golo Kante, Chelsea - 90
Manuel Neuer, Bayern - 90
Marc-Andre ter Stegen, Barcelona - 90
Mohamed Salah, Liverpool - 89
Gianluigi Donnarumma, PSG - 89
Karim Benzema, Real Madrid - 89
Virgil van Dijk, Liverpool - 89
Joshua Kimmich, Bayern - 89
Heung-min Son, Tottenham - 89
Alisson, Liverpool - 89
Thibaut Courtois, Real Madrid - 89
Casemiro, Real Madrid - 89
Ederson, Man City - 89
Sadio Mane, Liverpool - 89
The top-rated centre forward in FIFA 22 is Lewandowski (92).
The top-rated attacking midfielder in FIFA 22 is Messi (93).
The top-rated central midfielder in FIFA 22 is Kevin De Bruyne (91)
The top-rated defender in FIFA 22 is Virgil van Dijk (89).
The top-rated goalkeeper in FIFA 22 is Jan Oblak (91).
FIFA 22 Icons
FIFA's Ultimate team is noted for the user's ability to purchase icon players from the history of the sport.
Usual players from the previous editions will be included, with new names being added.
So far, three new names have been added:
Robin van Persie
Cafu
Iker Casillas