What is Haaland's release clause and why won't Dortmund sell now for more?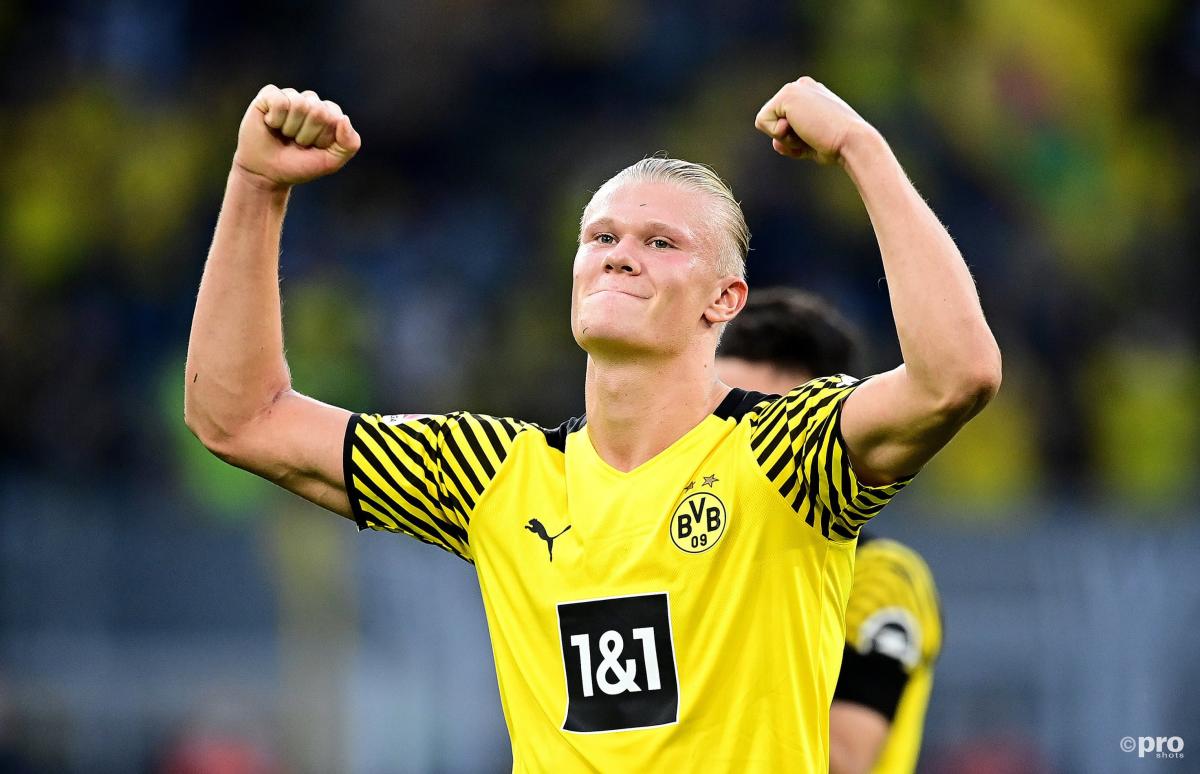 Borussia Dortmund are fixed on keeping striker Erling Haaland for this season, but the Bundesliga giants are resigned to losing him next summer due to the presence of a minimum fee release clause in his contract.
Real Madrid, Bayern Munich and Manchester City are thought to be foremost among the clubs chasing Haaland, but the likes of Paris Saint-Germain, Manchester United and even Chelsea, despite their recent purchase of Romelu Lukaku, should not be discounted from making a spectacular move for the Norway ace.
It was agreed when Haaland signed for the club from Red Bull Salzburg in January 2020 that he would be given an exit possibility from his four-year deal from the summer of 2022.
In short, if a club matches the figure in his contract from next summer, they will be allowed to discuss terms with him.
This release clause is set at a figure far smaller than Haaland's estimated market value, which is a little over €100m.
But what is the magical release fee in Haaland's deal and why are Borussia Dortmund happy to accept this smaller valuation for their star player when they could cash in for more immediately?
How much is Haaland's release clause?
The exact valuation of Haaland's release fee has been a source of some debate almost since the striker arrived at the club and started scoring a volume of goals that meant it would be inevitably matched at some point.
It has been variously reported to be worth anything from €75m up to €100m.
Sport1 has reported, however, that it is based on Haaland's on-field performance. At it's maximum, they report it to be worth €90m. This could explain why there have been so many different figures bandied about.
Meanwhile, it is safe to say that if Haaland's continues scoring as he has been – he has 62 goals in 62 games for BVB – that the €90m figure will be the one that teams are forced to pay.
Why are Dortmund not selling now?
The simple answer is because they don't need to.
While much of European football has been contending with a financial crisis, the big Bundesliga clubs have generally avoided this thanks to smart long-term governance on their part.
Furthermore, Dortmund have just made two sizeable transfer deals in the form of Jadon Sancho going to Manchester United and Leonardo Balerdi going to Marseille. Together, these combined to be worth close to €100m.
Hans-Joachim Watzke has announced the club is "absolutely stable", despite losing €72.8 million during the previous financial year.
With the club fine economically, they are focusing instead on their sporting performance and unseating Bayern Munich from their position at the top of the Bundesliga, which they have won for the previous nine successive seasons.
Haaland and his goals are central to that project.
He still has a long-term contract with us. Just because the public is constantly talking about him leaving Dortmund next summer doesn't necessarily mean that will happen
- Marco Rose
Meanwhile, head coach Marco Rose has been bullish about Haaland's future.
"He still has a long-term contract with us. Just because the public is constantly talking about him leaving Dortmund next summer doesn't necessarily mean that will happen," he told Sport Bild.
BVB know, however, that the odds are stacked in the favour of Haaland going to a super club in the next 12 months, with the striker having already established himself as one of the best players in the game at the age of 21.
His camp has been agitating for such a move, with his agent and father both pictured in Barcelona and Madrid to talk transfers earlier this summer.
For Haaland, it is a case of not if he leaves Dortmund, but where and when, while for the club the goal is maximising his output in the meantime.