Liverpool name Shaqiri price – but is he worth it?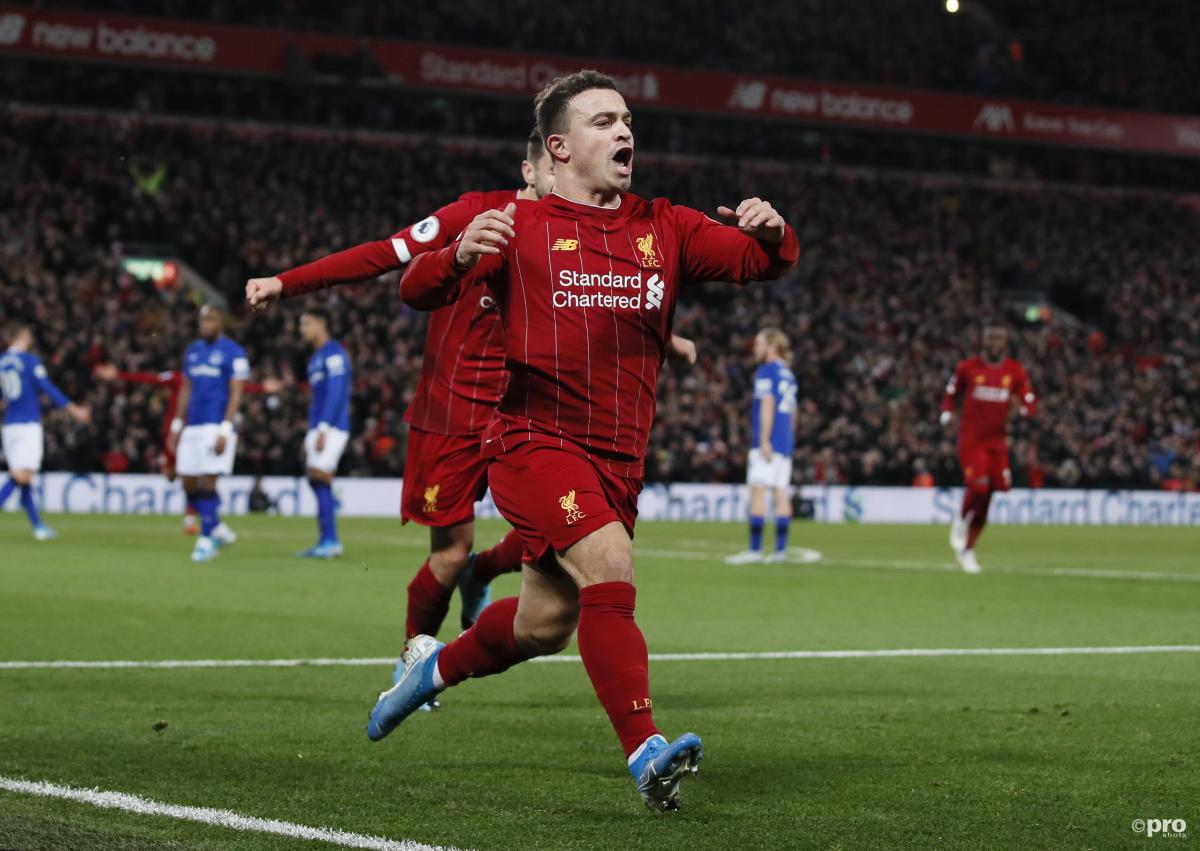 Liverpool are ready to offload Xherdan Shaqiri this summer, with the Switzerland international having spent three years at the club.
Shaqiri has struggled to become a regular at Anfield since his switch from Stoke and his situation has become more complicated in recent weeks.
REVEALED: The most valuable footballers in the world
Liverpool have maxed out their number of non-homegrown players, meaning that their transfer window is at a virtual standstill as they can only bring in players who have trained in England.
Although the main focus for the Reds this summer is renewing the deals of the players already on their books – as they have done with Trent Alexander-Arnold, Fabinho and most recently Alisson – some additional space in the squad would be welcome.
Shaqiri is one of Liverpool's most sellable assets and to that end Sevilla, Villarreal and Napoli are all on the hunt for the former Bayern Munich man.
Shaqiri's true value
According to Sky Sports, the Reds have named their price for Shaqiri at €15 million (£12.75m). But is that still fair value for a man who arrived for roughly that price in 2018?
FootballTransfers' algorithm, which calculates the value of each player using a wide array of data points, has placed Shaqiri's value at €11.8m, meaning that Liverpool would be getting the better part of the deal if he were to be sold for that price.
That tallies up with Liverpool's recent work in the transfer market. The Anfield club have rarely been caught out overpaying for players, with Mohamed Salah and Sadio Mane notable bargains for the Reds. Equally, though, they have virtually never got anything wrong when it has come to selling players, too.
Perhaps the nearest thing that Liverpool have made to a mistake in terms of sales in recent years was allowing Danny Ings to go to Southampton for £26m, although given he had spent much of his time at Anfield injured, that felt like good value at the time.
This case, though, is different. With Shaqiri turning 30 in August and unlikely to get much game time at Anfield, a €15m sale would represent excellent value for Liverpool.