Why Ronaldo solves none of lucky Man Utd's problems
Cristiano Ronaldo's move to Manchester United solves nothing.
United's endemic problems are further back. Buying forwards is meaningless if the players can't facilitate the ball to them and that's the problem that United face.
With Scott McTominay currently injured, Ole Gunnar Solskjaer only has Fred and Nemanja Matic at his disposal. And with the manager's prevalence for playing a double pivot, it leaves him desperately short of options. He ditched Matic against Wolves and for long spells the home side were far superior and very unfortunate not to get a result.
And it's not a new problem, either. United have required an upgrade in that position for at least three transfer windows, and it's a problem that everyone can apparently see except Ole.
Yves Bissouma of Brighton and Eduardo Camavinga are two names that have circulated but neither appear likely to happen as we move into the final days of the window. The position seems to be a blind spot for Ole, instilling too much faith in the players who have already largely underperformed in that particular area of the pitch.
He clearly thinks that the players available to him are able to do the job, despite the overwhelming evidence to the contrary. The Leeds match on the opening day is an anomaly for many reasons, mainly the way in which Marcelo Bielsa's side set up man-for-man and, largely, played directly into United's hands.
The away performances at Southampton and Wolves are far more instructive. The setup stunts rhythm and fluidity rather than encouraging it. The player actions on the ball feel like an unrelated series of events rather than operating within a coherent strategy. That's on the coach.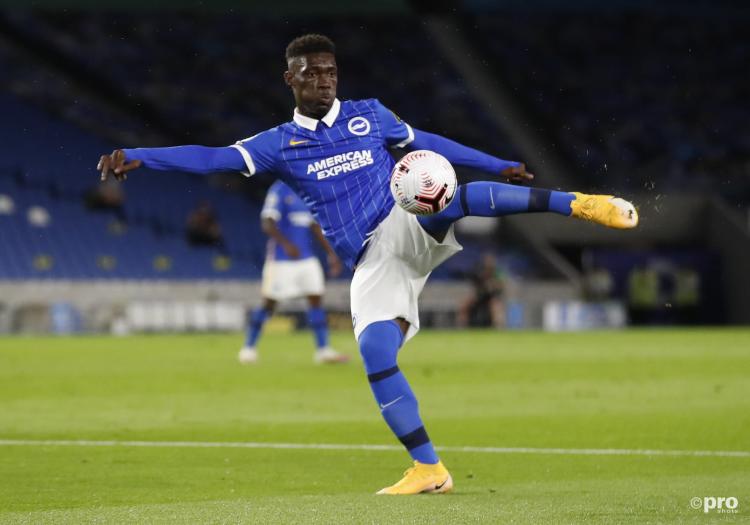 Against Southampton, David De Gea had to make an inspired stop to preserve a point, while on Sunday Wolves' profligacy had more to do with them not scoring than any element of United's performance. This is a dysfunctional, broken team that needs to be set free.
Under other circumstances, that could rest with a change in manager but clearly that isn't going to happen here; United have given Ole a new deal and there's unlikely to be change there. Which means looking at adding personnel that can change the narrative and with a pursuit for Ronaldo they are looking in completely the wrong place.
Having someone who can start moves and get the ball faster to the players that can make the difference is maybe the most obvious transfer any team in England needs to make, and yet United are distracting themselves by accommodating a 36-year-old who, while a supremely fit man, has his best days behind him and solves nothing for the inadequacies of this team.
It's mystifying that in a transfer window in which they signed Raphael Varane and Jadon Sancho it still feels like they have failed to make up ground on their rivals. With the money spent and the players available, a title challenge should be the minimum requirement.
They escaped with four points from these two games, they didn't win them. It papers over the cracks and along with the Cristiano misdirection it shifts all of the focus away from the underlying issue.
United NEED a midfielder. They don't need Ronaldo.