Paratici thinks Kane will stay at Tottenham: 'I can't wait to watch him play!'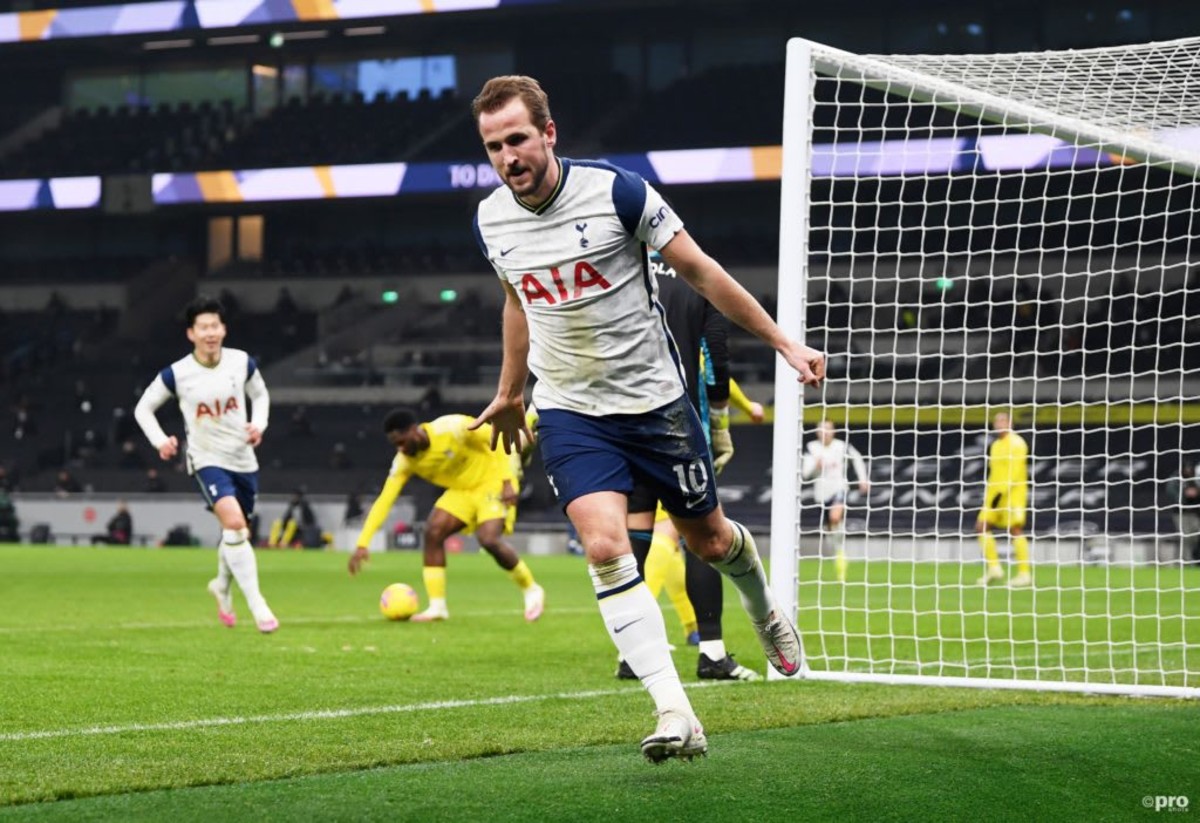 New Tottenham sporting director Fabio Paratici has suggested Harry Kane could remain at the club this summer, saying he can't wait to watch the England international in action.
Kane enjoyed continued excellence last season despite Tottenham's struggles and earned a third Golden Boot trophy for his goalscoring exploits which saw him score 23 goals in 35 starts in the Premier League.
He scored 33 goals and recorded 17 assists in all competitions.
Despite his efforts, however, he was again left empty-handed as Spurs failed to win a major trophy and even failed to qualify for the Champions League.
At the conclusion of the season, Kane informed chairman Daniel Levy of his desire to leave, stating a hope to play in the biggest games possible, such as the Champions League.
In June, Sky Sports reported that Manchester City had opened up negotiations with Spurs with a £100 million initial offer, though there has been no update from either club officially.
It is set to be a summer of change at Tottenham as along with worrying about the future of Kane, they have a new manager in place in Nuno Espirito Santo, who was offered the job following his departure from Wolves.
Keeping him is not just my goal, it's our goal as a club
-
Paratici on Kane
Former Juventus director Paratici was also brought in, and he has compared Kane to the likes of Cristiano Ronaldo and Gonzalo Higuain.
"Keeping him is not just my goal, it's our goal as a club," Paratici told Sky Italia.
"I can't wait to watch him play live, I've been really lucky in the past years because I've watched a lot of top players and strikers, like Cristiano Ronaldo, Carlos Tevez, Alvaro Morata, Gonzalo Higuain, and many more which now I forgot about.
"Right now, [Kane] is one of the best strikers in the world. He's a complete player, really special. His physique is that of a real number nine, a true poacher, but he also has an incredibly refined technique.
"He is able to shoot with both feet and also provides many assists – very few people notice this, because he scores so many goals.
"He's a team player, but he's a finisher at the same time, so really I believe he is among the top three in the world.
"I haven't heard from him yet because I don't want to bother the players who are busy at the Euros, it doesn't seem fair to me. They're focused on their own goals with their national teams."
As well as Man City, Manchester United are believed to be interested in Kane, too.
He is currently on international duty with England, having helped the Three Lions to a semi-final showdown with Denmark on Wednesday.