Financial boost for Barcelona as €15m man set for Premier League move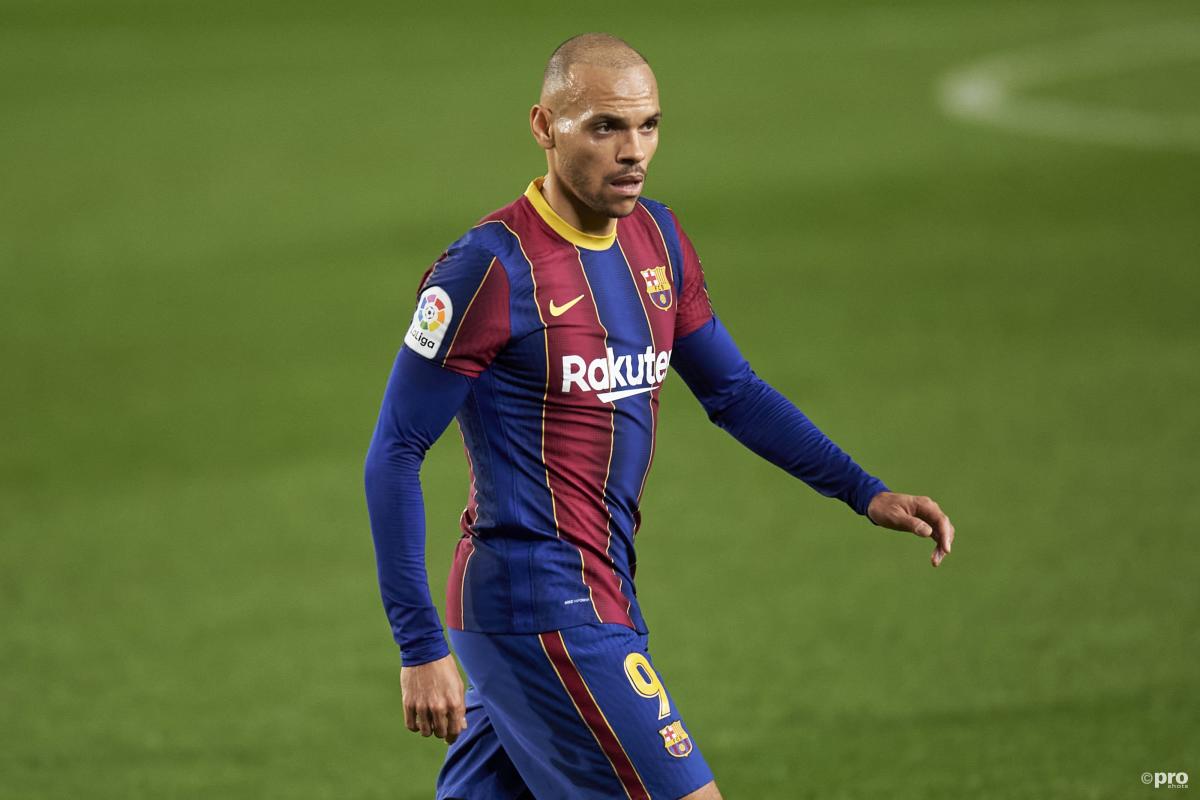 Barcelona could be about to receive a much-needed financial boost as reports from Spain indicate that West Ham are on the cusp of signing forward Martin Braithwaite.
The Denmark international signed for the Blaugrana in February of 2020 after the club were given special permission to complete the transfer outside of the designated window due to the long-term injury suffered by Ousmane Dembele.
Braithwaite was and still is very much seen as a backup option at Camp Nou, and after the arrival of Sergio Aguero, he will see his game time limited even further.
Barcelona are desperately looking for extra cash as at the moment they are unable to register any new players until they make savings of €200 million across the board, with the majority of those savings set to come from the wage budget.
La Liga have ordered the Catalan side to lower their salary expenditure in order to meet new regulations.
Until that happens; Aguero, Memphis Depay, Emerson Royal and Eric Garcia will not be registered to play in the league, while the club will also crucially not be able to bring back Lionel Messi.
The Argentine is currently a free agent, and even though he has agreed terms on a new five-year deal on 50% of his previous wages, significant money must be saved in order to re-sign him.
Though it will not be enough to solve all their problems, a €15m windfall from the sale of Braithwaite would certainly contribute to keeping Messi.
Spanish outlet Sport reports that the deal has been agreed between the two clubs, though the player himself actually has to agree to leave.
Why a €15m sale would mean a profit on Braithwaite
Although Braithwaite was bought for €18m, if he were sold for €15m, it would be considered as a profit on the player for accounting purposes, which is vital from Barcelona's perspective now.
This sounds strange but there is logic behind it.
For accounting purposes, Braithwaite's transfer fee is divided by the number of years he has on his contract, meaning that Barcelona are considered to buy him in a certain number of payments over an extended period of time.
As he signed a four-and-a-half year contract, the €18m that Barca spent on him is split up into 4.5 payments - one for each year of his deal. These are worth €4m per season.
Working along this logic, since Braithwaite has been with Barcelona for one-and-a-half season, the Camp Nou side are considered to have paid €6m of his transfer fee in their accounts.
They still have an outstanding debt of €12m as far as their accounts are concerned, but if they sell him for anything more than that, it becomes profit.
If Braithwaite were to move to West aHam, for example, for €15m, this would equate to a precious €3m profit for Barcelona.