From PSG to Man City: which clubs are owned & sponsored by states?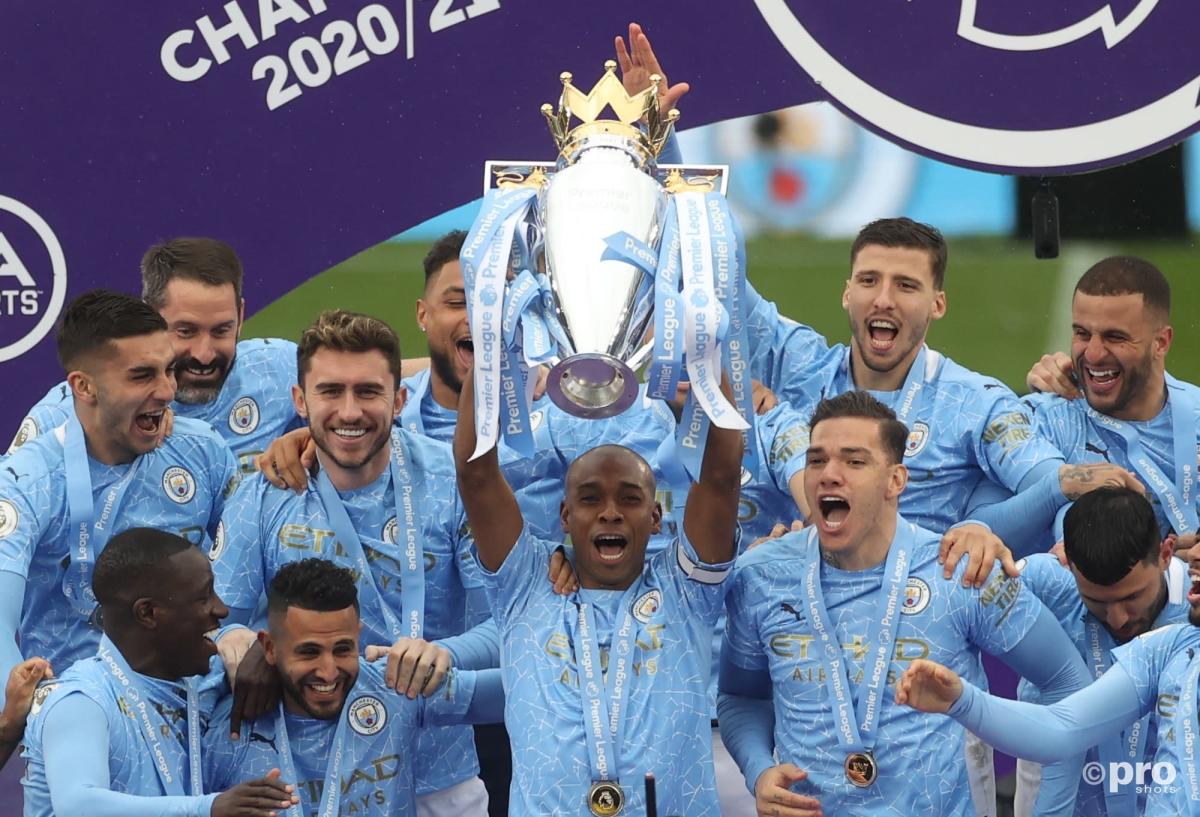 State ownership of football clubs has become an increasingly hot topic in recent months due to the financial crisis that has engulfed the game due to the Covid-19 pandemic.
While some of the game's biggest clubs scrimp to save money as the bubble dramatically popped on their income – the most spectacular example being Barcelona – certain clubs have been able to ride out the pandemic with few problems.
Those backed by wealthy states have not had to examine their budgets nearly as closely, aware that they have vast funds to fall back on even in the current situation.
But who are these fortunate clubs?
Which soccer clubs are state-owned?
The two most striking examples of clubs owned by states are Premier League champions Manchester City and Ligue 1 giants Paris Saint-Germain.
The spending power that their ownership from the UAE and Qatar has provided them has transformed them into two of Europe's leading clubs over the course of a decade.
While no club has spent more in recent times than Man City, PSG have made the two biggest signings in football history, having captured Neymar from Barcelona and Kylian Mbappe from Monaco in the summer of 2017. The Brazilian's €222 million transfer fee is a world record and one that looks likely to stand for quite some time. Mbappe, meanwhile, was signed for €160m, potentially rising to €180m.
While Qatar's ownership of PSG is relatively straightforward, Man City are simply the figurehead club of the City Football Group.
Also included in the stable of clubs are sides from around the world, including:
New York City
Melbourne City
Yokohama F. Marinos
Montevideo City Torque
Girona
Sichuan Jiuniu
Mumbai City
Lommel
Troyes
Less spectacularly, Sheffield United are owned by the Saudi royal family, who have also been linked with a takeover of fellow Premier League club Newcastle as well as Ligue 1 side Marseille.
Which soccer clubs are sponsored by state-owned companies?
There is an extensive group of clubs that are sponsored by state-owned companies, with UAE and Qatar again to the fore in this regard.
Any club sponsored by the Fly Emirates is receiving money from the UAE. The parent company of the airline is the Emirates Group, which is state-owned.
Clubs sponsored by Fly Emirates include:
Arsenal
Benfica
Lyon
Milan
Olympiacos
Similarly, Qatar Airways sponsor several football clubs, though not in such a high-profile manner. Among the teams to have partnered with the airline include:
Bayern Munich
Boca Juniors
PSG
Roma
Qatar Airways have also teamed up with FIFA and will sponsor the 2022 World Cup.
Another notable state sponsor of football clubs is Russian energy giant Gazprom. It sponsors the Champions League and several football clubs, mostly in Eastern Europe, including:
Schalke
Zenit St Petersburg
Red Star Belgrade
State-owned or state-sponsored football clubs are, therefore, present in the Premier League, Bundesliga, Serie A, La Liga and Ligue 1.