Arsenal set to target Maddison as alternative to Odegaard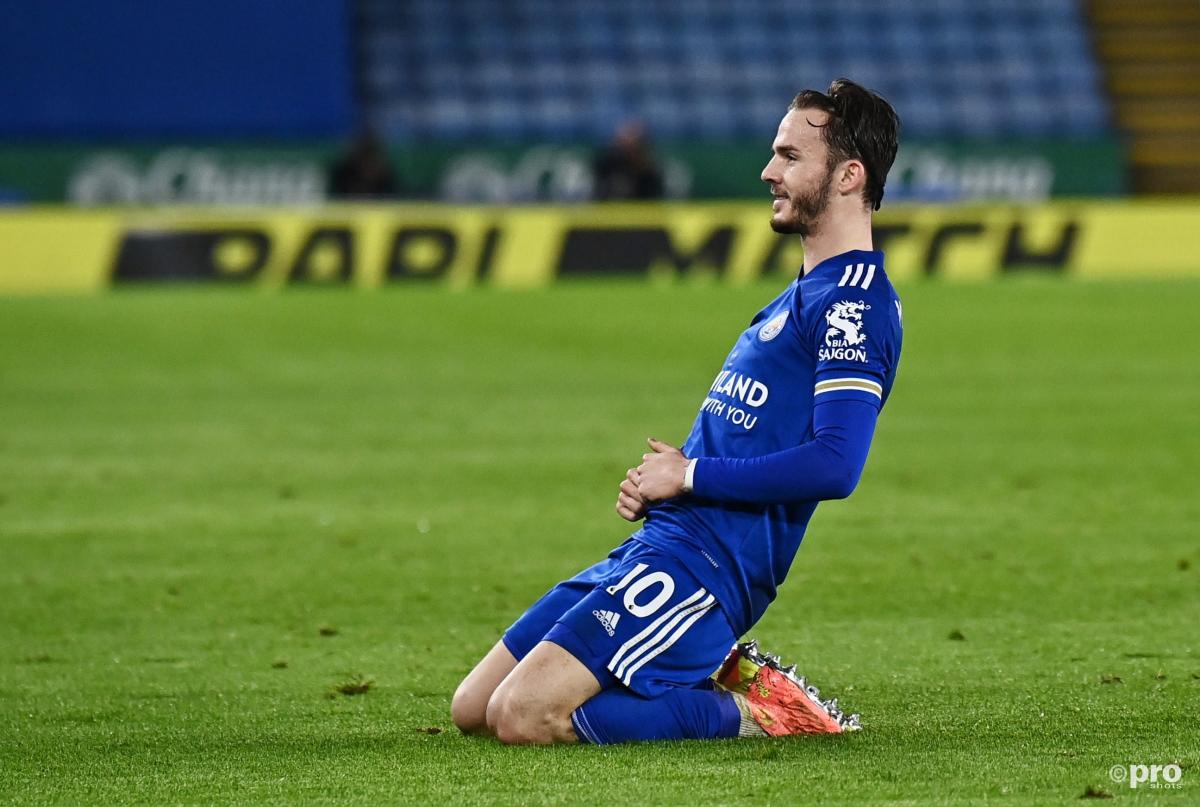 Arsenal will reportedly target James Maddison this summer after failing to strike a permanent deal for Real Madrid loanee Martin Odegaard.
Odegaard arrived in the winter window after being underutilised by Madrid head coach Zinedine Zidane in the 2020/21 season and was an instant hit at the Emirates, impressing in the number 10 role and displaying cohesion with fellow youngsters Bukayo Saka and Emile Smith Rowe.
READ MORE: Hakimi's agent confirms Inter exit amid Chelsea and PSG talk
The Gunners looked into the possibility of signing the Norwegian on a permanent basis following the loan spell, but the player will return to Real Madrid to play under Carlo Ancelotti, who has replaced Zidane as boss.
Having already failed to sign Emiliano Buendia from Norwich, too, Arsenal are on the lookout for another central midfielder probably to play just behind the striker or left or right of an attacking midfield three.
Leicester rejected an offer of around £70 million from an unnamed Premier League side last summer for Maddison
-
Mailsport now reports that Maddison is next on the list after Odegaard, as Arsenal attempt to bring in another homegrown player.
Though Maddison had his injury problems last season as he started just 24/28 league games, he still contributed 11 goals and nine assists in all competitions in 2020/21.
Around February he would suffer from a hip injury which all but ended his contention for a place in the England squad for Euro 2020.
He still retains an outstanding reputation, however, and Arsenal believe a deal can be struck despite Leicester City's tendency to get big bucks for their players in recent years.
Why the deal won't happen
According to reports, Leicester rejected an offer of around £70 million from an unnamed Premier League side last summer for Maddison.
Therefore, they would be looking for nearer to the fee that Manchester United paid for Harry Maguire if they are to even consider letting Maddison leave.
That would mean Arsenal breaking their transfer record to land the Englishman, having previously paid Lille £72m for Nicolas Pepe - who hasn't impressed despite the exorbitant outlay.
Following that failed bid from the unnamed club, Maddison would subsequently sign a new contract with Leicester worth around £100k per week until the summer of 2024.
The length of his current deal puts the Foxes in an extremely strong position when it comes to negotiations.
There are also no guarantees that Maddison would be keen to move to Arsenal who finished eighth in the Premier League season when Leicester are enjoying a burgeoning reputation under Brendan Rodgers, who came close again last season to returning the club to the Champions League.