Vieira confirms Daniel Ek will keep attempting to buy Arsenal from Stan Kroenke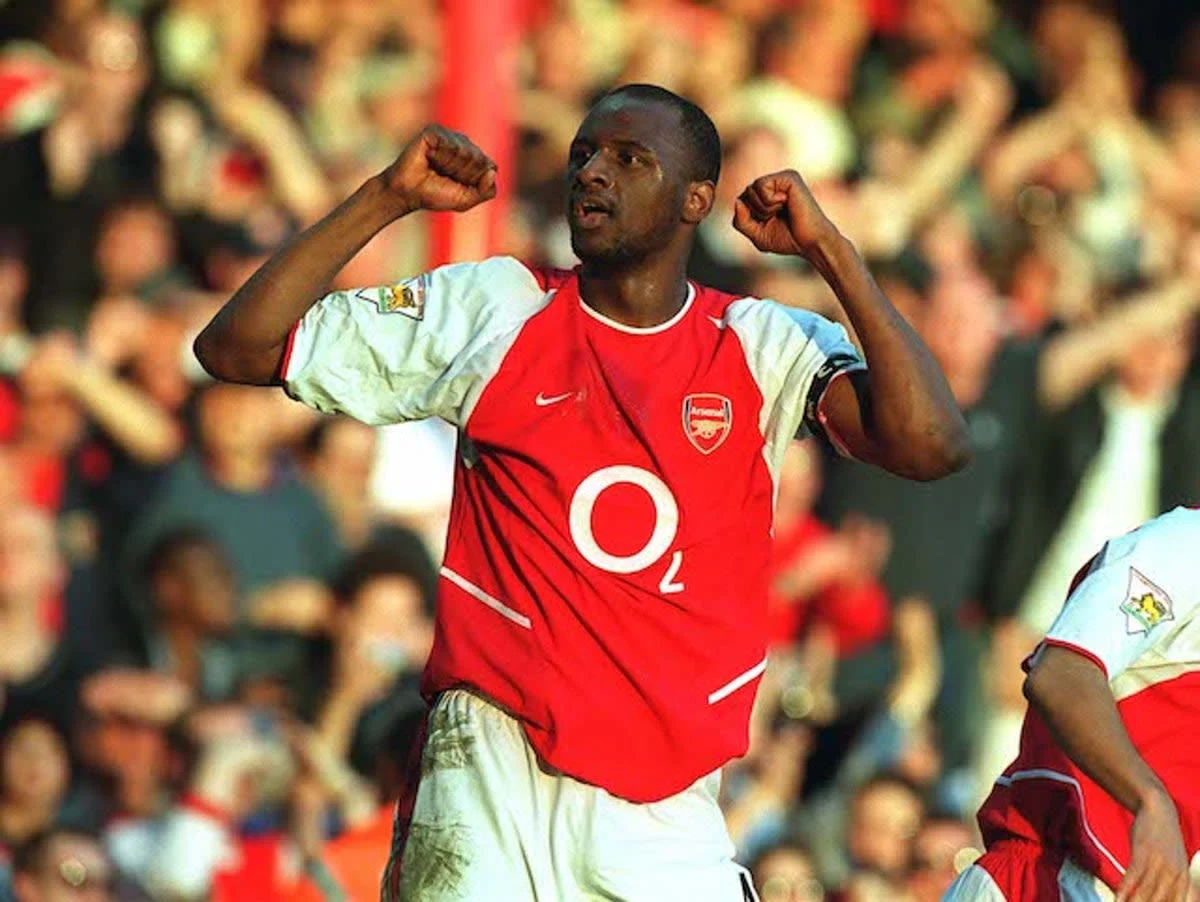 Arsenal legend Patrick Vieira has confirmed that Spotify billionaire Daniel Ek will attempt to buy the club again despite having a previous offer knocked back by current majority shareholder Stan Kroenke.
Following the collapse of the European Super League of which Arsenal were a planned member, the club's fans have protested outside the Emirates against the ownership of Kroenke.
READ MORE: Controversial Spotify billionaire Daniel Ek is not the hero Arsenal need
The relationship between the American and the supporters has always been sour, but after the fans were not consulted about the breakaway Super League, things reached boiling point.
Even though Kroenke has never indicated he would be open to selling the club, Ek revealed a desire to buy it, having been an Arsenal fan since he was a child.
Ek subsequently recruited iconic figures like Vieira, Thierry Henry and Dennis Bergkamp to aid his campaign to buy Arsenal, only for Kroenke to reject the proposals.
Vieira, though, says Ek will come back with another offer.
"He's definitely going to try again," the Frenchman told the  ITV Football podcast.

"He is going to be there for quite a long time. He's a massive Arsenal fan. And talking to him a couple of times his desire and his commitment to Arsenal football club will be fantastic.

"Obviously, if the club is not for sale there is nothing that he can do but he's going to be there and he's going to wait and he wants to buy the club.

"I think it will be really important because Arsenal is in a critical moment. For me, it is the right time for him to do his maximum or to do what is possible to buy the club, to convince the country to buy the club."
Change needed at Arsenal
Vieira believes Arsenal has lost its way over the past few years, as highlighted by their poor performance in the Premier League as they finished down in eighth.
The 2021/22 season will be the first in a quarter of a century in which the club will not be playing European football.
"In the last couple of years I believe that the club didn't take the right direction," he added.
"And I think it is time for change. If the change doesn't happen, I believe that Arsenal will be in a difficult position.
Vieira reckons the loss of legendary figure Arsene Wenger as manager signalled the start of the downward spiral.

"We can only make a judgement from outside. We watch every single Arsenal game and it is difficult to recognise the club that we used to play for and it's difficult to understand the reasons why Arsenal went down the last couple of years but obviously losing Arsene and not finding the right sort of crew to handle the fact that Arsene wasn't there wasn't in place," the World Cup winner explained.

"And I think every single year Arsenal didn't get through to the Champions League or even this year to the Europa league. So this is a big disappointment for all of us as Arsenal fans.

"But we get to the time where everybody at the club, the Kroenkes need to get more involved to take Arsenal back where he (thinks) the club should be. If that's not the case, I think it is time for them to let the club go and let somebody else take care of the football club."