Solskjaer: Cavani will only get better for Man Utd next season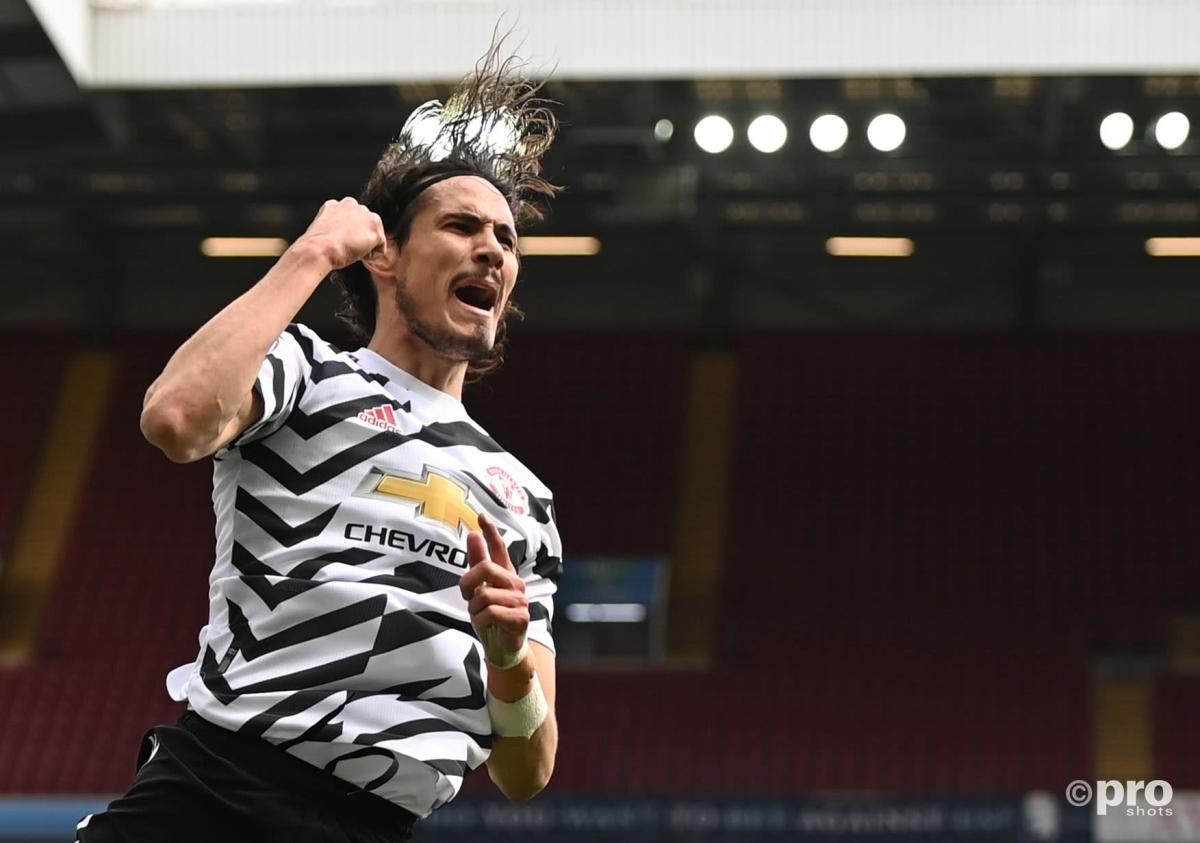 Edinson Cavani will be even better for Manchester United when he returns for the 2021/22 season, according to manager Ole Gunnar Solskjaer.
Veteran Uruguay striker Cavani was a rushed summer addition for the Red Devils in 2020 but has won widespread praise off the back of 15 goals and five assists.
READ MORE: Greenwood, Williams and the 14 Man Utd academy stars to debut under Ole
While there was some uncertainty over his future, the 34-year-old has now committed himself to the club for next term, much to the delight of his manager.
"I think we've seen the last few months what we can expect and what we want from him," Solskjaer said ahead of Thursday's Premier League match with Liverpool. "Next season, he'll come ready, he'll be fit when he comes in pre-season.
"This year, he had seven months of no football to catch up, which is not easy, and he's had a couple of niggles because of that. Just the same professionalism.
"He comes in every day, does everything right. The boys look at him. He gives us a No.9 position. I don't know how many games we'll get out of him but he's one of the best No.9s in the world at the moment."
Cavani staying 'massive news' for Man Utd
The decision to reward Cavani's form with a one-year contract extension has been met with widespread praise.
"It's massive news," Man Utd legend Gary Neville told Sky Sports when reacting to the news. "I was one of the sceptics when Man Utd signed Cavani, thinking about how transfer windows have gone in the last six or seven years, when they've signed players late on and didn't look to be part of the plan out of desperation. They chased Jadon Sancho all summer and then they ended up with Cavani at the end – someone that was touted to go to MLS.
"When questioned whether he could do it for Manchester United, he's done it. I'm delighted he's going to be at Manchester United next season. They're a better team with them in – and he's in their best team.
"He's been absolutely sensational in every single way. Forget the goals – his attitude, his commitment, his impact upon the other players. Think about the positive influence on the likes of Rashford and Greenwood."