Premier League's 20 worst transfers of all time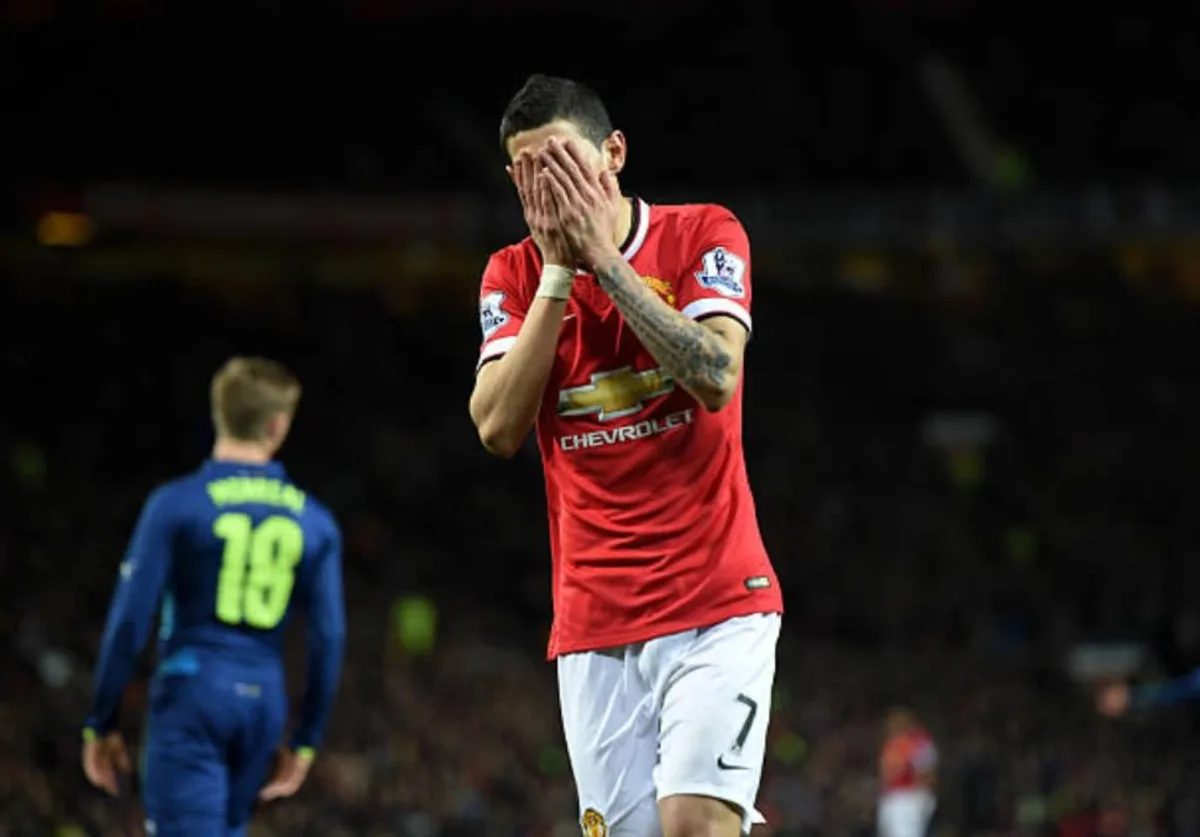 The Premier League is the richest competition in the world and has within it some of the richest clubs in the world.
Since its establishment as the new top tier of football in England for the 1992/93 season, broadcasting rights and sponsorship deals have seen money flood into the Premier League, allowing for exorbitant spending over the past 30 years and more.
Article continues under the video
There have, of course, been hundreds of memorable signings over the years, but due to the sheer amount of money spent season after season and the subsequent turnover of players, there have been thousands of transfer flops, too.
So, looking back over the entirety of the Premier League, here are the worst 20 transfers in the competition's history.
The metrics used to choose the players are based on value for money, longevity, legacy, individual performance and the level of letdown from expectations.
---
Afonso Alves – £12.8m from Heerenveen, 2008
To this day, Afonso Alves remains the second most expensive player in Middlesbrough's history after then-manager Gareth Southgate sanctioned his £12.8m purchase from Heerenveen 13 years ago.
The Brazilian had an outstanding goalscoring record in the Eredivisie, smashing in 48 goals in 50 appearances in all competitions for Heerenveen.
However, he was simply unable to make the step up to the Premier League and only scored 13 in 49 for Boro.
Alves' lack of goalscoring exploits contributed to the club being relegated in 2009.
Tiemoue Bakayoko – £40m from Monaco, 2017
Part of that famous AS Monaco squad that won the Ligue 1 title in 2016/17, Tiemoue Bakayoko arrived in London with high expectations.
He was a powerful destroyer, and appeared the perfect replacement for the Man Utd-bound Nemanja Matic.
He started well, with a performance against Tottenham particularly strong, but he went off the boil, and a 30-minute red card in a humiliating defeat to Watford saw his career at Chelsea fall off a cliff.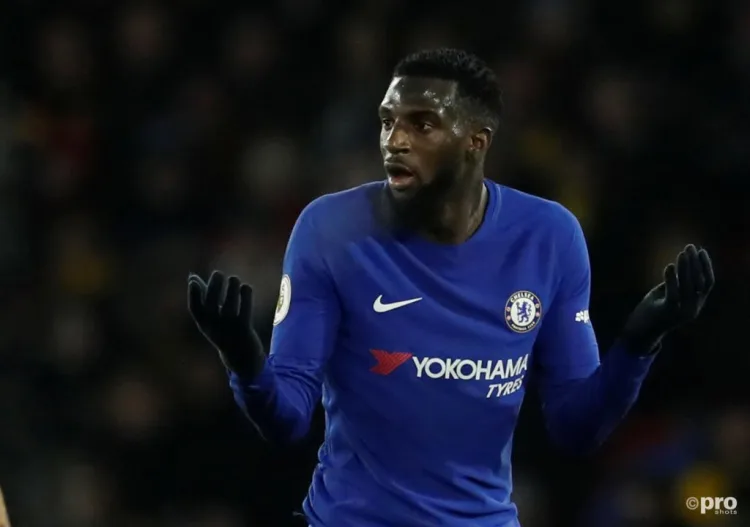 He did make 24 Premier League starts in 17/18, but was clear that he didn't fit Sarri's system, and he was shoved to the side to accommodate Jorginho.
He has since been loaned out to AC Milan, back to Monaco, and now to Napoli, and it appears they may be interested in a permanent deal for around £15m. With his Chelsea contract expiring next year, they'd be wise to accept that.

Mario Balotelli – £16m from Milan, 2014
Mario Balotelli had already lost his 'super' status by the time Liverpool completed a £16m panic buy from Milan for the former Manchester City striker.
In that summer, the Reds lost Luis Suarez and in his attempts to replace the Uruguayan, manager Brendan Rodgers attempted a Hail Mary signings with the acquisition of the maverick Balotelli.
It was going to work out either very badly or very well.
It was the former, as he scored just four times in 28 appearances.

Bebe – £7.4m from Vitoria de Guimaraes, 2010
In what will go down as one of the most bizarre transfers of all time, not only from Man Utd but from any club, Ferguson decided to spend £7.4m on the untested Bebe in 2010.
Normally a diligent scouter, the story goes that Ferguson opted to sign Bebe despite never having watched him play on the recommendation of his Portuguese assistant Carlos Queiroz.
Third-party ownerships made the whole deal a bit cloudy, and it was subsequently investigated by Portuguese authorities on allegations of corruption.
On the field, he never proved to be anywhere near Man Utd standard.

Christian Benteke – £32.5m from Aston Villa, 2015
Another attempted replacement for Suarez, a year later, was Christian Benteke, who Liverpool signing after triggering his £32.5m release clause at Aston Villa.
Though he can certainly sometimes be a formidable presence inside the box, Benteke lacks the nuance in his game to lead the line for a top club, and he would eventually find this out when new manager Klopp regularly put him on the bench.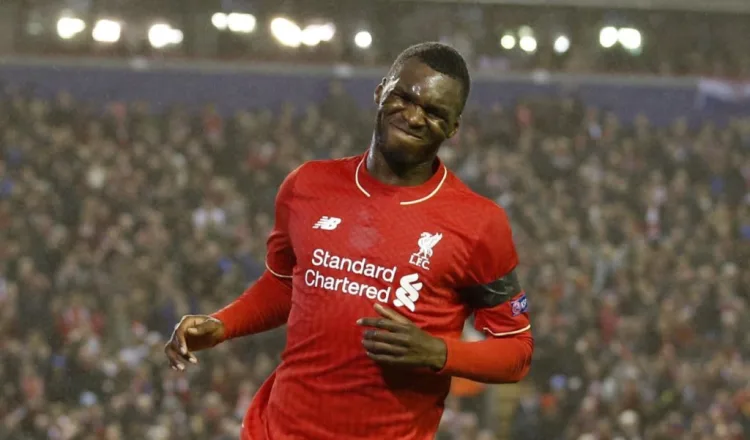 He scored 10 goals in his only season with the Reds, which isn't terrible, but he was never the quality forward the club needed, though he did score a screamer of an overhead kick against Manchester United.
Liverpool, somehow, recouped £27m by selling him to Crystal Palace.

Winston Bogarde – FREE from Barcelona, 2000
Chelsea apparently signed Winston Bogarde from Barcelona without then-manager Gianluca Vialli knowing about it, making his time at the club extremely difficult before it had even started.
Claudio Ranieri didn't want him either when he came in, so Bogarde was subsequently made to train with the youth teams every day on a reported £40,000 per week, with the Blues attempting to force him out.
Bogarde refused to budge on the money he was on, and the legend goes that he would often take a private helicopter from the Netherlands to training each day to make sure he honoured his contract.
On his time at Stamford Bridge, he would later say:
"This world is about money, so when you are offered those millions you take them. Few people will ever earn so many. I am one of the few fortunates who do. I may be one of the worst buys in the history of the Premiership but I don't care."

Andy Carroll – £35m from Newcastle, 2011
When Suarez signed for Liverpool in January of 2011 he was apparently under the impression he would be joining the club to partner Fernando Torres in what would have been a strikeforce for the ages.
Instead, he got Andy Carroll, who arrived for a whopping £35m on deadline day in the winter window.
Injuries, naturally, held him back from consistency at Anfield, but when he did play, his scoring record was poor.
He would eventually sign for West Ham 18 months after arriving at Liverpool.

Angel Di Maria – £59.7m from Real Madrid, 2014
On the face of it, the signing of Angel Di Maria in the summer of 2014 made perfect sense. He was their record transfer at the time at £59m, having just helped Real Madrid to the Champions League with a man of the match performance in the final.
There were similar issues to Juan Sebastian Veron in that he struggled to adapt to his surroundings, and his house being burgled certainly didn't help him settle.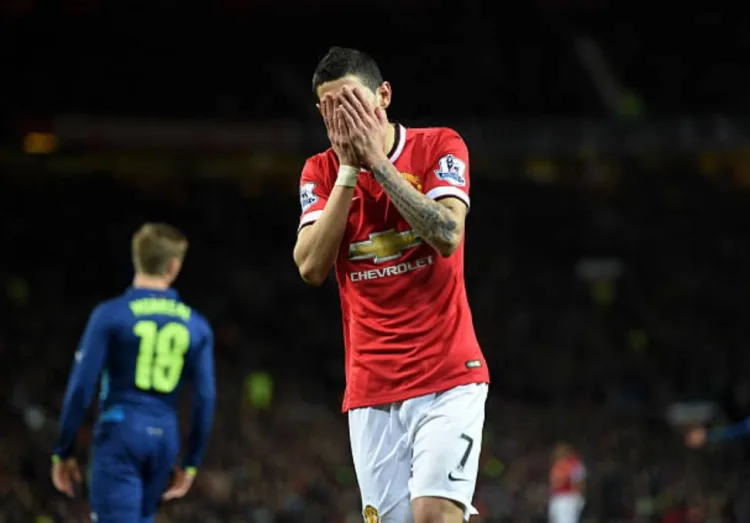 But if Louis van Gaal expected Di Maria to lead the team into a new era, he signed the wrong player. Having played alongside Cristiano Ronaldo and Lionel Messi, he impressed away from the limelight and struggled with the pressure of being the club's main man.

Danny Drinkwater – £35m from Leicester, 2017
In one of the more bizarre moves from this list, Danny Drinkwater was signed in 2017, when he wasn't really that good.
Of course he played a vital role in Leicester's title win, but N'Golo Kante did most the defensive work, leaving Drinkwater with not much else to do. He did the basics well, but he wasn't Chelsea quality, and so it proved.
With just 23 appearances for the senior team overall, Drinkwater never broke into the team.
He went on loan to both Burnley and Aston Villa, but couldn't amass over 500 minutes for both combined.
He then went on loan at Kasimpasa in Turkey and Reading in the Championship before being released when his Chelsea contract expired in 2022.

Francis Jeffers – £10 million from Everton, 2001
Francis Jeffers was viewed as one of the next big things in English football when he burst onto the scene with Everton at the turn of the century, making his debut in 1997 and eventually leaving in 2001.
His reputation as a 'fox in the box' caught the eye of Arsene Wenger, who sanctioned a £10m deal in June of 2001 to bring him to Highbury.
The move didn't work out for a variety of reasons including injuries, but it was also the case he was probably out of his depth and was never going to regularly keep the likes of Thierry Henry, Dennis Bergkamp, and Sylvain Wiltord out of the Arsenal side.
He would eventually leave to re-join Everton on loan after two seasons and just eight goals.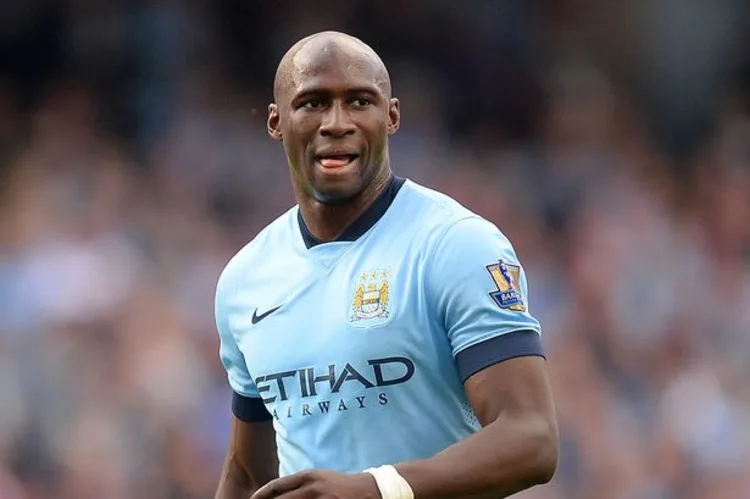 Eliaquim Mangala – £42m from Valencia, 2014
Difficulties over third-party ownerships meant that Manchester City eventually had to spend £42m to land Eliaquim Mangala from Valencia, at time making him the most expensive defender in British football history.
The Frenchman had his moments in a Man City shirt – he was superb on his debut against Chelsea – but they were few and far between.
Early on in his City career he scored an own goal and conceded a penalty against Hull and it was that kind of showing that became more frequent than any more positive display.
He would eventually be shipped out on loan to Valencia and then Everton before re-joining the Spanish side on a permanent basis.
Lazar Markovic – £20m from Benfica, 2014
Another one of Rodgers' transfer 'masterstrokes' was the acquisition of Lazar Markovic from Benfica for a cool £20m.
The Serbian completed a fairly anonymous first season in 2014/15 before leaving the club on a succession of loans to Fenerbahce, Sporting CP, Hull and Anderlecht.
None of those moves were particularly noteworthy, and he was eventually released to join Fulham, who subsequently released him six months later.
Shkodran Mustafi – £35 million from Valencia, 2016
Having struggled to prove his worth at Everton, Sampdoria and then Valencia over the course of a seven-year spell, it certainly seemed odd when Arsenal decided to take a punt on Shkodran Mustafi in the summer of 2016. What was even more bizarre was the fact that the London club spent no less than £35 million bringing him to the Premier League. 
Despite enjoying a bright start to his spell at Arsenal when he played a vital role in the club's 17 game unbeaten streak, the same lapses in concentration and frequent mistakes that plagued his time in Italy and Spain began to show more and more frequently. 
Alongside a downturn in form, Mustafi also began to pick up regular injuries that would routinely take him out of the side and force him to work his way back into first team plans. 
Following the arrival of Mikel Arteta in 2019, Mustafi was immediately downgraded to surplus to requirements and eventually left the club in January 2021 after struggling to pick up regular minutes under the new Arsenal manager. 
Jack Rodwell- £11m from Manchester City, 2014
When Sunderland were relegated from the Premier League in 2017, Rodwell either refused to take a pay cut or avoided doing so, which did not play well at all in the minds of fans.
His performances prior to that, when he did play, were nowhere near the level that Sunderland would have been hoping for when they signed him for £11m after an unsuccessful period at Man City.
Injury concerns and a lack of form led to him being dropped from the team even in the lower division and there was a period between September of 2017 and January of 2018 when he did not play a single game, all of this while on a Premier League level wage.
He was subsequently named the worst Sunderland signing of all time by the Evening Chronicle.
Alexis Sanchez – SWAP from Arsenal, 2018
Involved in perhaps the worst swap deal in history, Alexis Sanchez arrived in Manchester as one of the Premier League's best talents, and left as a failure.
Beloved at Arsenal, Sanchez never produced the same form after making the long-awaited move to Old Trafford.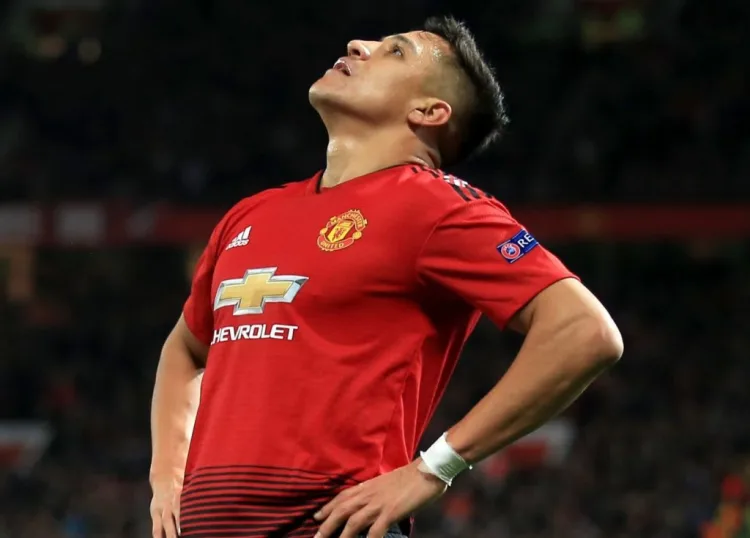 He scored just three Premier League goals in his 18 months at the club, and joined Inter on a free transfer, after his loan spell there, in 2020.
While he was swapped with Henrikh Mkhitaryan, his wages were reportedly around £14m-a-year after tax; he cost the club a hefty chunk, and he didn't perform.

Andriy Shevchenko – £30.8m from AC Milan, 2006
Yet another 'flop' in the number nine position for Chelsea. Andriy Shevchenko was a long-time target for Abramovich and when he eventually landed him in 2006, the Ukranian was 29 and past his peak.
He scored on his debut in the Community Shield against Liverpool, but failed to kick on, losing out to Drogba in the battle for the first choice slot up front, and altogether proving a waste of money.
With 23 goals in 77 games, Shevchenko still managed to net on a fairly regular basis, but it wasn't what was expected of him, and ultimately, Drogba was preferred.
He was loaned back to Milan two years later, before leaving permanently to Dynamo Kyiv for free in 2009; the move to Chelsea didn't work out.

Roberto Soldado – £26m from Valencia, 2013
When Tottenham Hotspur received the highest fee for a player in the history of football in 2013 when Gareth Bale joined Real Madrid for £85m, the eyes of manager Andre Villas-Boas lit up as he now had a warchest to build a team.
£26m of this was spent on Spanish striker Roberto Soldado, who was earmarked as the club's new starting number nine.
He scored the winning goal on his debut from the penalty spot against Crystal Palace, but this would not be a sign of positive things to come.
In his debut campaign with Spurs he only scored six times in the Premier League, with four of those goals coming from the penalty spot. He would ultimately leave the club for Villarreal after a record of 16 goals in 76 appearances.

Chris Sutton – £10m from Blackburn, 1999
After Blackburn's relegation the previous season, Chelsea snapped up Chris Sutton for £10m ahead of the 1999/2000 season – a hefty fee considering he was coming off a season in which just three goals were scored.
Sutton's poor form would continue at his new club, as although he started most games, making 39 appearances in all competitions overall, his goalscoring return would be a paltry three, with just one of those coming in the Premier League.
He ultimately failed to adapt to the style of play at Chelsea at the time and was sold to Celtic a year after joining at a £4m loss.

Fernando Torres – £50m from Liverpool, 2011
Fernando Torres was a roaring success at Liverpool, with 69 Premier League goals in his three-and-a-half seasons there, but he never hit the same heights at Chelsea. A warning sign should've come with his injury issues, and the fact that whilst he netted 18 league goals in just 1,717 minutes in 2009/10, Torres was on the decline in 2010/11.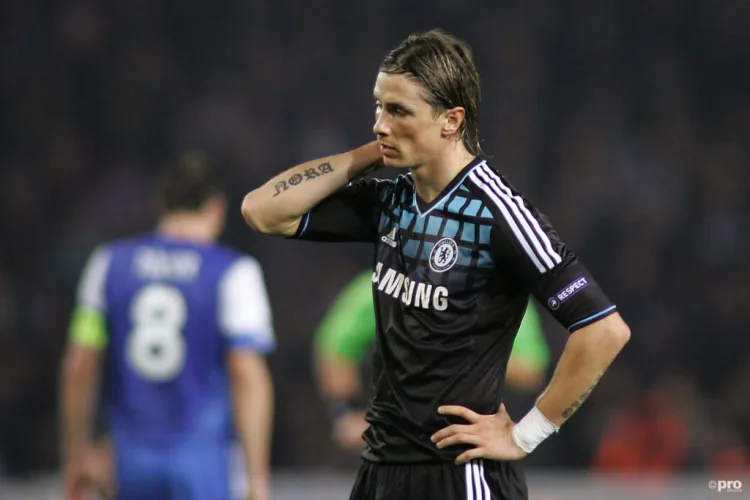 Chelsea still forked out an English record fee at the time to acquire his services, and although he netted that famous goal at the Camp Nou, he ultimately didn't live up to expectations.
It took him nearly 1,000 minutes to net his first Chelsea goal, and whilst 45 goals and 35 assists in 175 appearances isn't awful (a goal contribution roughly every 2.2 games), he simply wasn't as good as the club had hoped he would be.

Juan Sebastian Veron – £15m from Manchester United
We end with a move away from strikers, and Juan Sebastian Veron is next on the list; the Argentine certainly didn't live up to his name or his fee.
Having failed to fit in at Man Utd, whilst showing his obvious class, Veron simply failed to produce at Chelsea. He managed to play just 14 games in the league, scoring once and grabbing two assists.
He didn't fit into the system, and after a loan spell at Inter Milan, he was sold to Estudiantes for a mere £2m in 2006; he never displayed his true talent at the Bridge.
Mateja Kezman is often spoken as a Chelsea flop, but as he only cost £5m, he hasn't been included in this list, although he, Juan Cuadrado and Davide Zappacosta are special mentions.