Conor McGregor hints at football club ownership with Man Utd or Celtic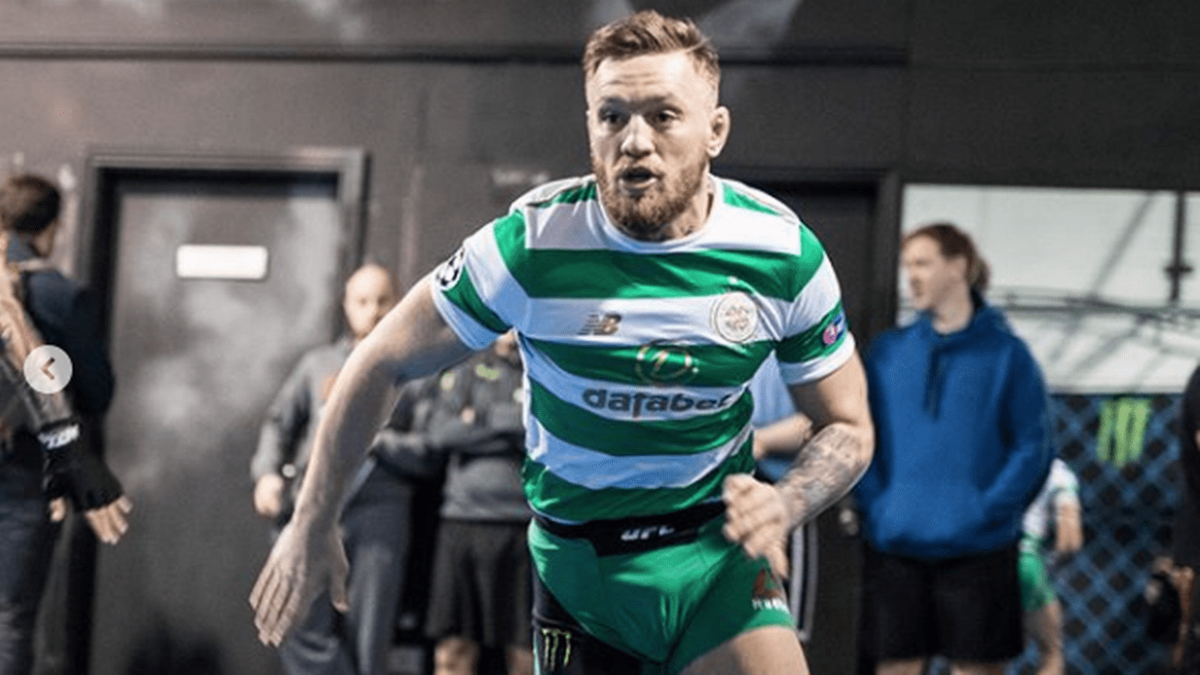 Conor McGregor has revealed plans to one day become involved in football ownership, and mentioned Manchester United and Celtic as two clubs he could potentially invest in.
The Irishman remains one of the most famous Mixed Martial Arts fighters in the world and is a former Ultimate Fighting Championship lightweight champion and featherweight champion.
READ MORE: Cavani on fire as Solskjaer makes transfer admission
McGregor has never hidden his love for football and Celtic in particular, as he is often pictured training wearing the famous green and white Hoops of the Scottish giants.
It does appear that his involvement with Celtic could surpass simple fandom, though, as he has now revealed that discussions have taken place previously about potentially buying shares of the club from current majority shareholder Dermot Desmond
Man Utd, too, were given a mention.
"A conversation came up regarding Celtic first to be honest," he tweeted in response to a fan asking if he had plans to buy Man Utd.
"To acquire shares from Dermot Desmond. I am certainly interested in acquiring a sports team at some stage! Both Celtic and Man United are teams I like for sure. But I am open. I feel I could do big things for a club."
Could Conor McGregor invest in Man Utd?
The talk of football club ownership was catalysed by another tweet previously sent by McGregor in which he indicated an interest in buying Man Utd in the fallout of the European Super League.
After plans for the ESL were scrapped, supporters subsequently protested the ownership of the Glazer family and even got the scheduled Premier League clash against Liverpool last Sunday cancelled due to the disruption.
Man Utd fans as a whole have been unhappy with the tenure of the American owners for 15 years now, with the Super League plans bringing things to boiling point.
McGregor would not be able to buy Man Utd outright as it would take a multi-billion dollar deal to do so.
According to Forces, he has a net worth of around $181 million.