Tuchel on Werner and Ziyech: Chelsea can do better in attack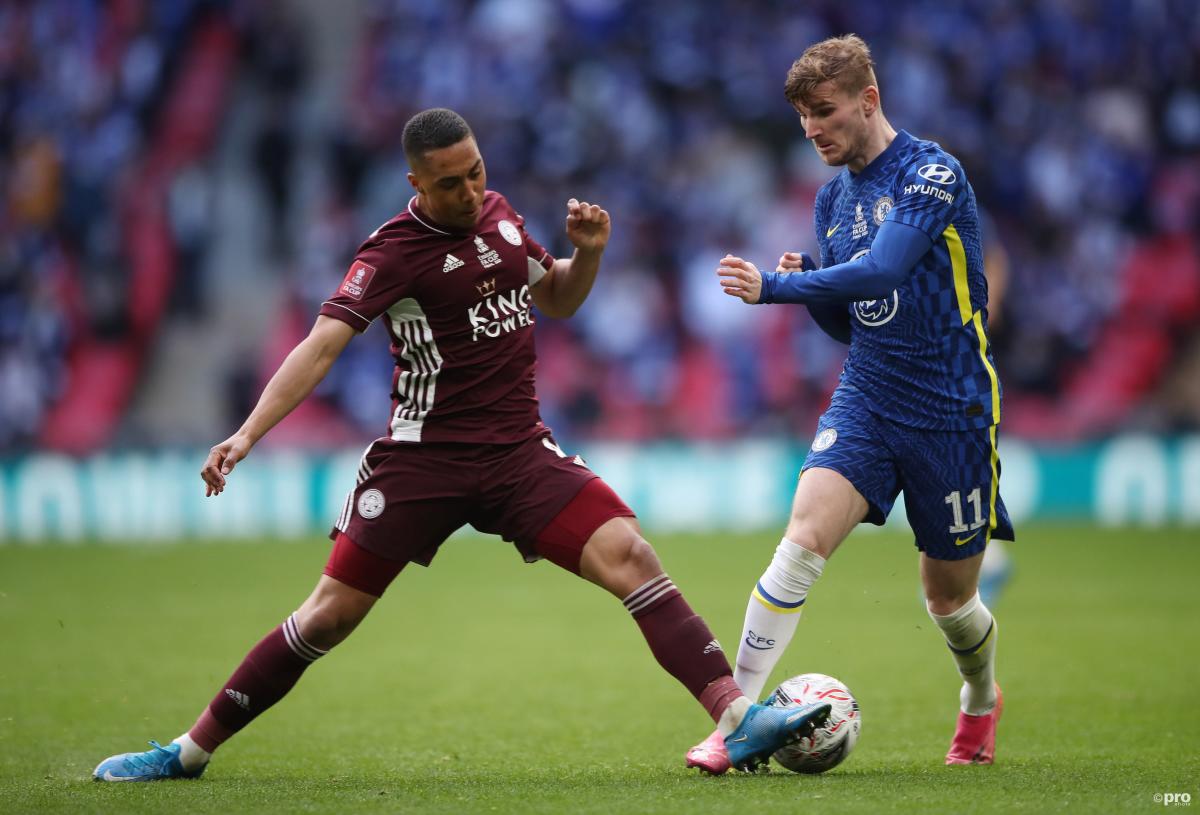 Thomas Tuchel conceded Chelsea need more from attackers like Timo Werner and Hakim Ziyech after their damaging FA Cup final defeat.
The German was denied his first trophy since replacing Frank Lampard as Chelsea fell to a 1-0 defeat at Wembley.
READ MORE: Tuchel accused of Lampard failings
Leicester City's Youri Tielemans scored a wonderful long-range strike to settle a tense final, while a Wes Morgan own goal in the final moments was ruled out by VAR.
Tuchel felt Chelsea were unlucky to lose the match, as they became the first team since Newcastle in 1999 to lose back-to-back FA Cup finals.
He had discussed the lack of experience Chelsea had in some positions ahead of the game when he insisted Chelsea should not go into the match as big favourites.
But he conceded that was not an excuse when it came to Werner and Ziyech, who have already racked up plenty of experience in European football.
"We can do better if we are experienced or not," Tuchel told reporters after the match.
"I felt we were too hectic and I am sure it is not just to do with age.
"Hakim and Timo are not so young, but yes, we can improve there [in attack].
"It sticks a bit with us throughout the season and it is a lack of composure and precision.
"It holds you back from winning games.
"We had the same issues in other games where we were able to score."
Tuchel: Forwards made poor decisions
He added: "Our decision-making was a bit too hectic, [we played] a bit too straight up-front.
"We wanted to force the solution too far, we had unnecessary ball losses and imprecise decision making. Some two-against-two and two-against-three situations were created, that we couldn't do as well as we should have.
"We had a big, big chance with Cesar Azpilicueta in the first half. A big chance, maybe the biggest in the game."
Werner and Ziyech were both substituted by Tuchel, with the Germany forward failing to get a shot on target.
He also got an unwelcome touch in the first half that thwarted a huge chance for Azpilicueta to open the scoring in a poor display that ended Werner's run of three straight matches with a goal involvement.
'Chelsea were unlucky to lose'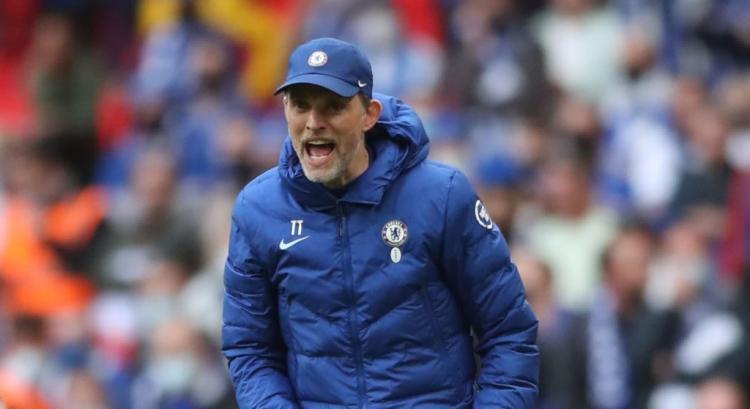 Tuchel has told the Chelsea players they have little time to ponder their defeat.
He felt it was a game his side could easily have won, but urged them to focus on securing a top-four place ahead of the Champions League final against Manchester City.
Chelsea play Leicester again on Tuesday, this time in the Premier League.
"Of course, we are disappointed but we are not angry, it's not on our boys," he said.
"We are simply unlucky. We have never hidden the fact that you need luck in this game to be able to win on this level.
"All the time you need momentum, little details and decision making, referee and sometimes with a shot like [Tielemans].
"We defended very, very well and I was absolutely happy with the work-rate intensity.
"The spaces were closer but then we concede a goal out of nothing. It's a fantastic goal but a lucky goal of course.
"Then we have a big chance with Mason [Mount] and it's a fantastic save from [Kasper] Schmeichel.
"We have an offside goal that's very close. So we were unlucky.
"We will now work out what we did well, what we can do better, to get ready on Tuesday. In sports there is no team that never loses, no player that never loses.
"Now it's about coming back, bouncing back, showing mentality again, and belief on Tuesday.
"We missed a trophy and we are very sad about it but we have another competition now with two finals against Leicester and Aston Villa.
"And then another final. We have enough to do so we can't regret too long."